Make an easy hexagon quilt the easy way! No "y" seams, just straight line sewing. Makes a darling throw, baby quilt, or bed quilt depending on how many half-hexagons you stitch together.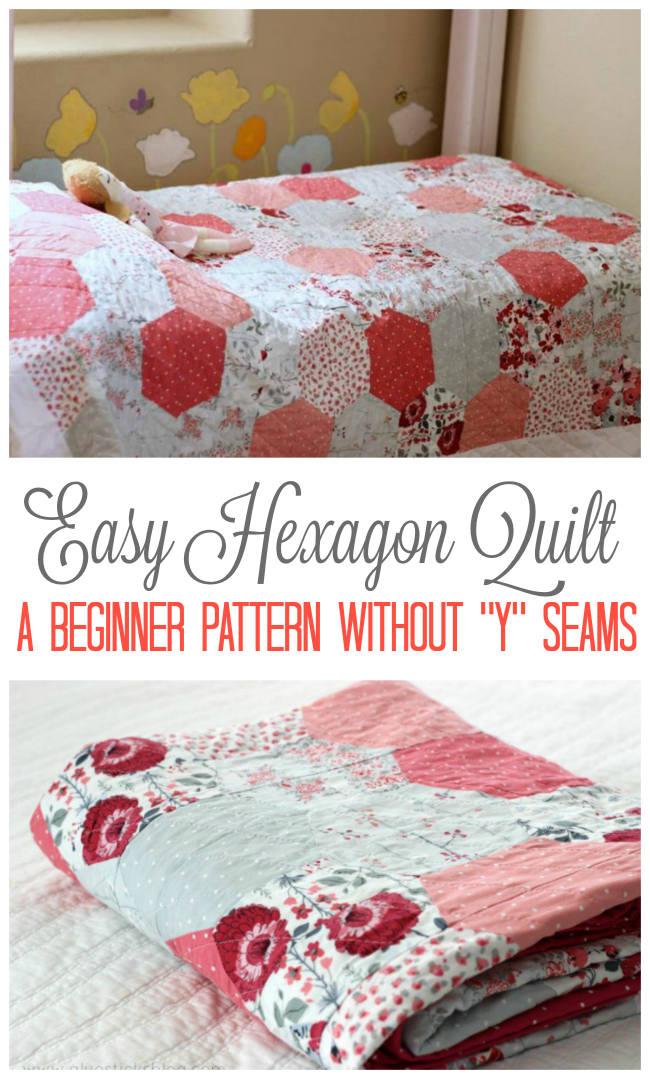 I finished another quilt! An easy hexagon quilt for my Ruby girl. I've challenged myself to do a different pattern with each quilt. I did
basic squares
,
strips
,
triangles
,
diamonds
, and now a hexagon quilt. Since I am still a newbie I am avoiding anything too complicated.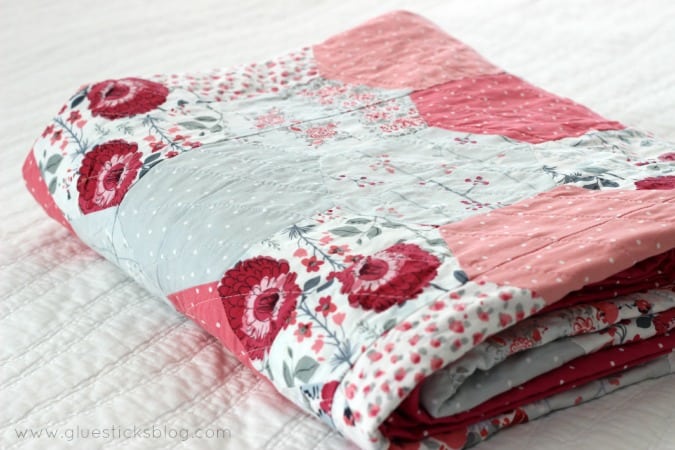 Easy Hexagon Quilt: A simple shortcut!
This hexagon quilt was really fun to put together! I printed off a basic hexagon shape and cut it in half. I used those half pieces as my pattern pieces. I sewed strips of the half hexagons together and made sure to line up coordinating fabrics within the strips. A bright white border, pretty pink binding, diagonal quilting and it was done! (Inspiration and tutorial here)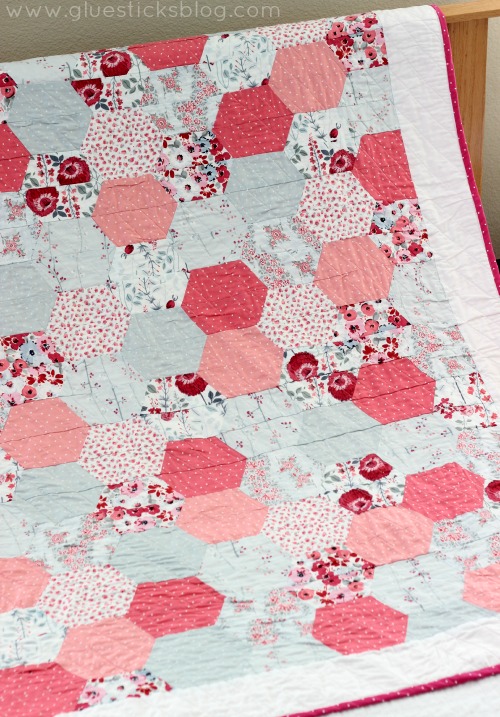 When the strips were sewn together, the hexagons formed! Easy! Basic seams, but it looks like I did y-seams.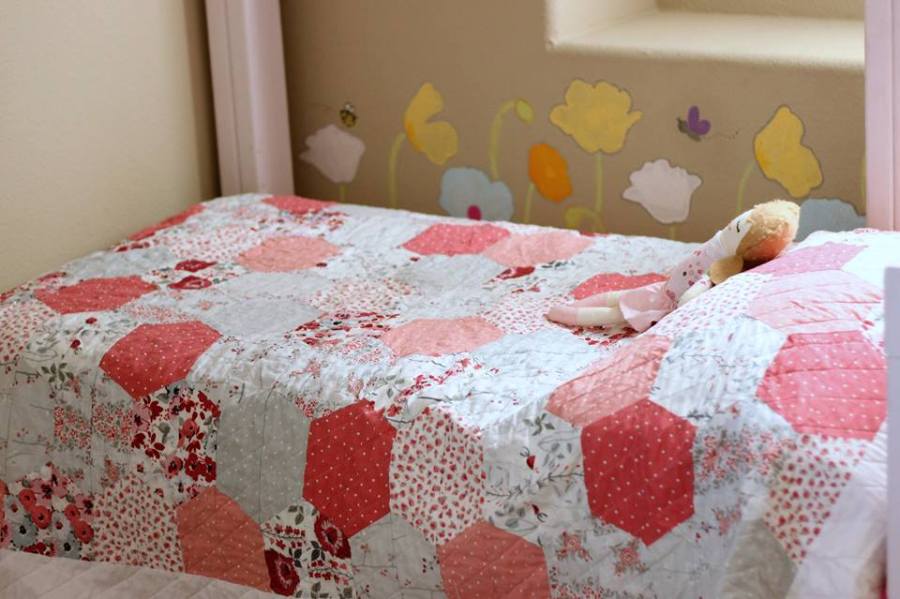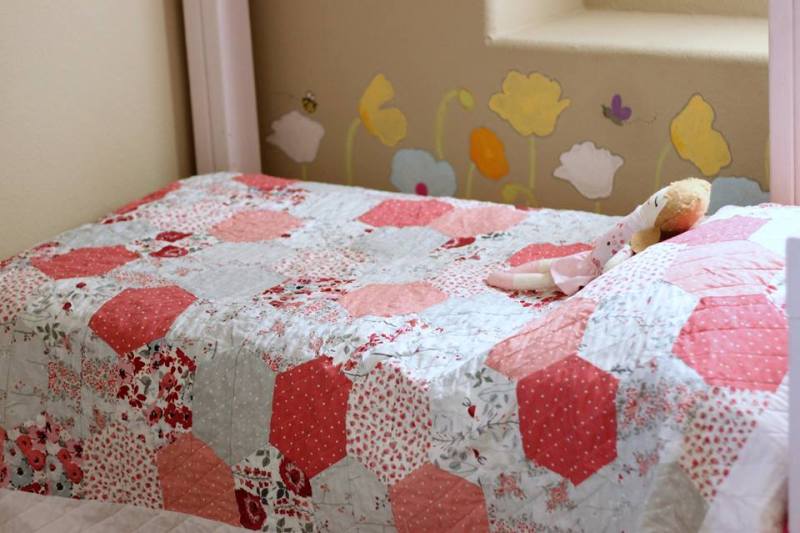 I used Dear Stella's "Flirt"fabric line and a pink bed sheet to create this quilt. I love using bed sheets for the quilt backs. $4 for a flat sheet and it provides plenty of coverage! It is way too big for her toddler bed, which is what I wanted. I made it a throw size so that she can use it for a very long time. Perfect for sick days or chilly mornings. I told her she could use it for whatever she wanted and she said, "I want it to sleep with." so I tucked it around her mattress. What a bright and inviting little bed!
You might also like…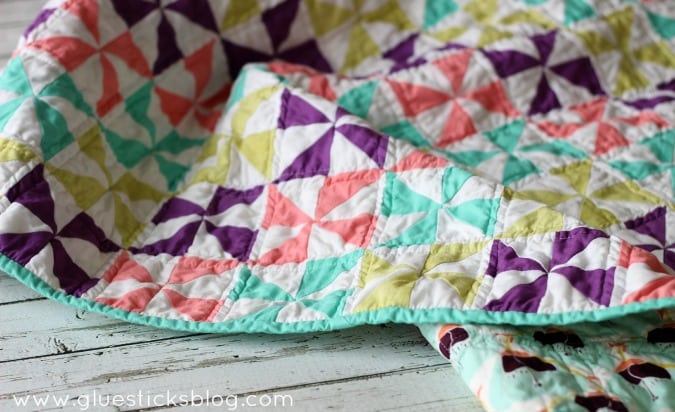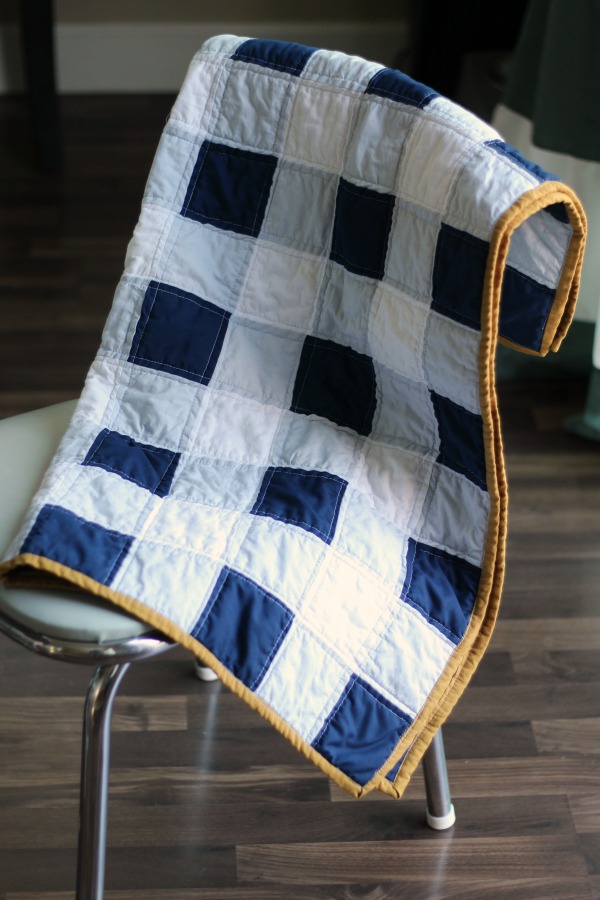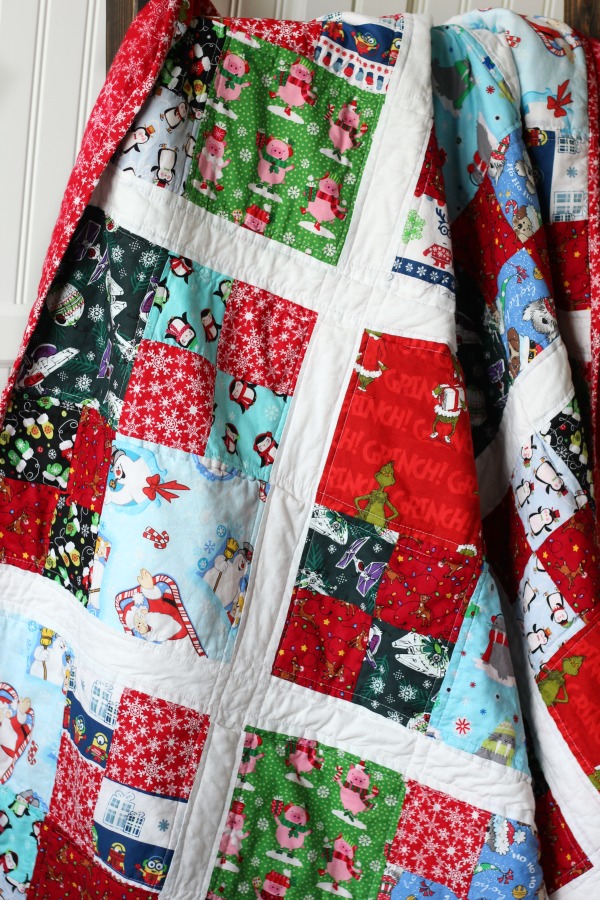 Now to decide what kind of quilt to make next! If only money grew on trees and days were 48 hours long instead of 24, ha! Then I could dedicate much more time to quilting!