Make a set of Star Wars themed costumes using these simple patterns! The pants can even be made without a pattern! Perfect for dressing up for Halloween.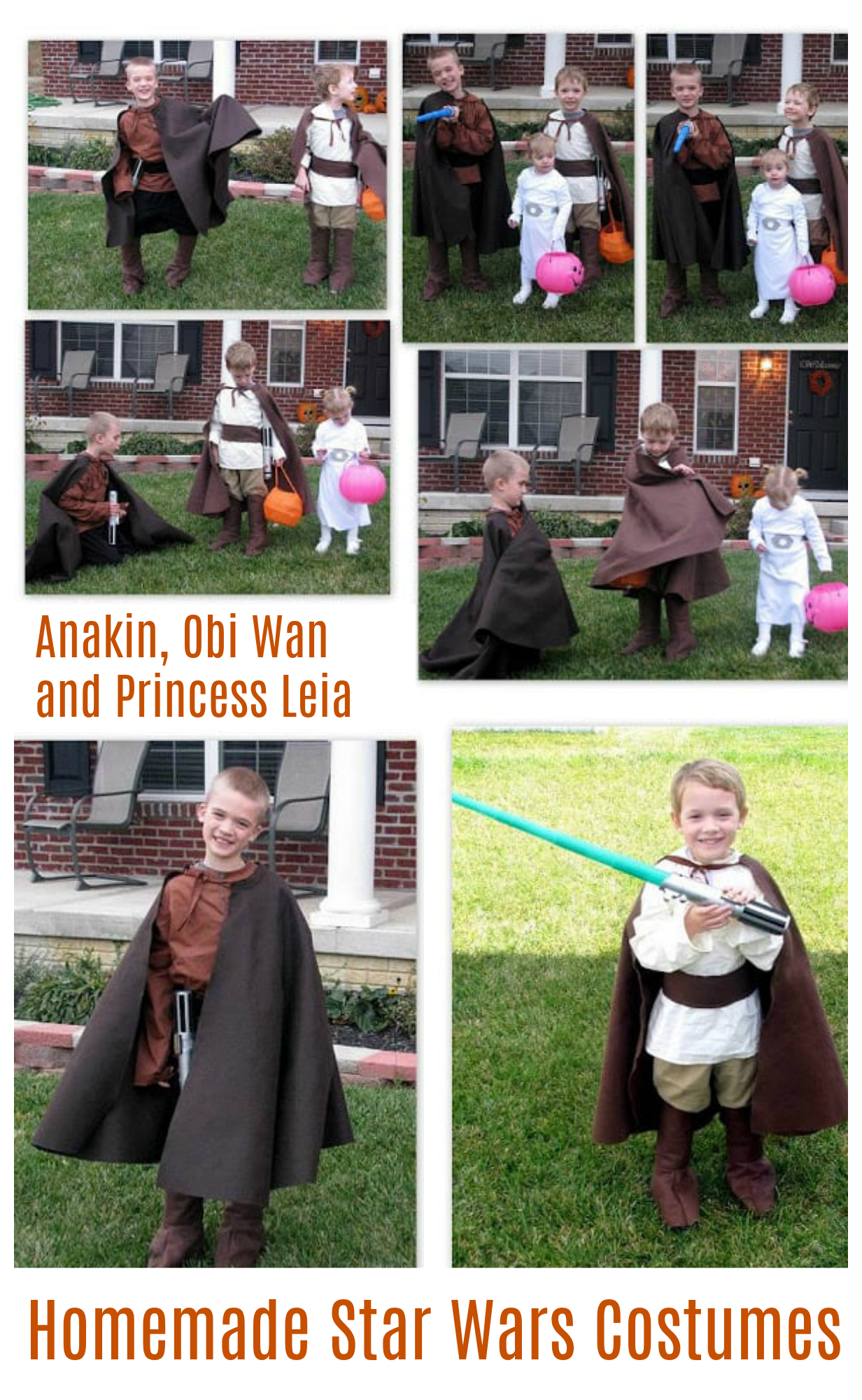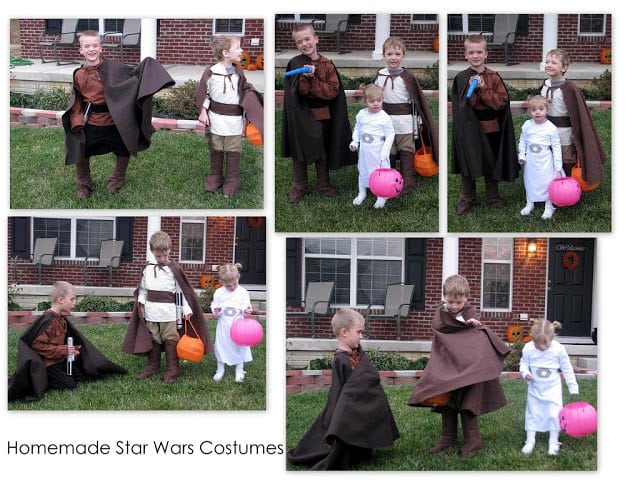 My homemade Star Wars costumes were a huge success this year. All 3 of the kiddos were giddy as we headed out to go trick-or-treating. That makes every hour and every stitch absolutely worth it!
The best part of the night was as we were walking door to door, and a little boy dressed as a bounty hunter walked by. There was a bit of tension in the air as he aimed his gun at my Jedi, and the boys held their light sabers 🙂 It was pretty funny. I love how animated kids get.
Homemade Anakin Costume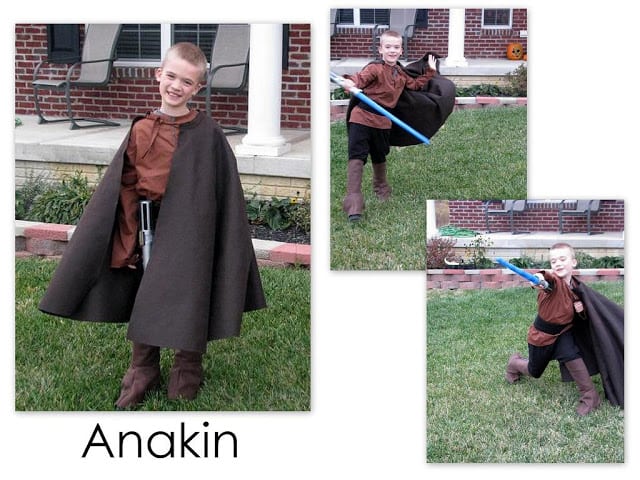 We always see Clone and Darth Vader costumes. It was refreshing that my little guys were the only  Jedi that we saw this year.
Homemade Obi Wan Kenobi Costume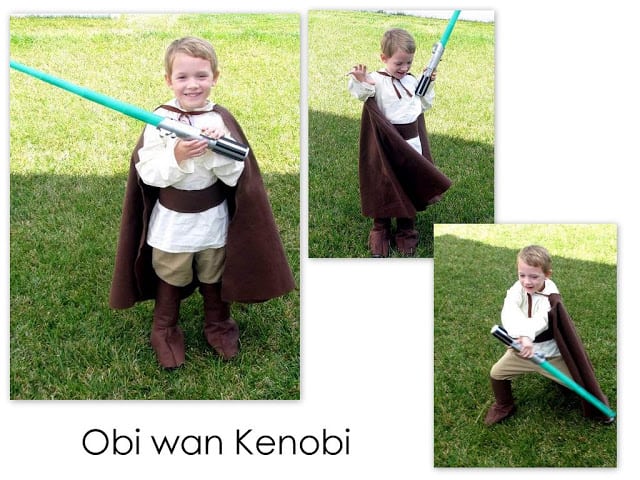 Homemade Princess Leia Costume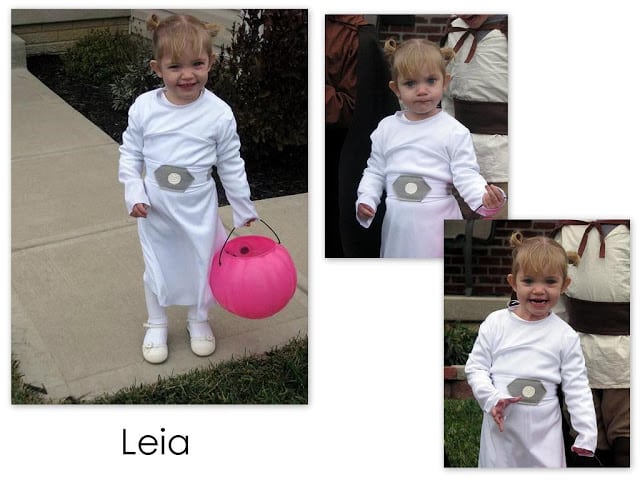 Patterns and Tutorials for Homemade Star Wars Costumes
I used the following patterns to create our Star Wars look. Patterns that I already had in my stash from previous years. Grab a few basic costume patterns and you can use them to create basically any pattern you'd like! I used an astronaut costume to make Aaron a Cookie Monster costume one year and Buzz Lightyear the next. I've used the same Dracula cape pattern to make a little red Riding Hood Cape, Star Wars cape, and a Batman cape. The tunic pattern has been used to create Star Wars costumes, Davy Crockett, and Peter Pan. It is designed to be used with felt, but you can easily use cotton. You just need to hem the edges.
Tunic Pattern: SIMPLICITY 9862
Cape Pattern: SIMPLICITY 5927 or 8729
Boots Pattern:  BUTTERICK 3244
Dress Pattern: BUTTERICK 3316
And the pants? I always make my costume
pants from scratch WITHOUT A PATTERN
. This technique works great for kids. For adults, I always recommend using a pattern to make sure that the hips and crotch area fit properly. Kids don't have a lot of shape, or hips, so our homemade pants tutorial is a super quick and easy method.
Click here
for the tutorial.
Because sewing patterns go out of print, I'd suggest using mine as a guide, look through the ones you already own, and get creative!
I added photos below so that you could get an idea of what to look for since there are many different patterns that would work.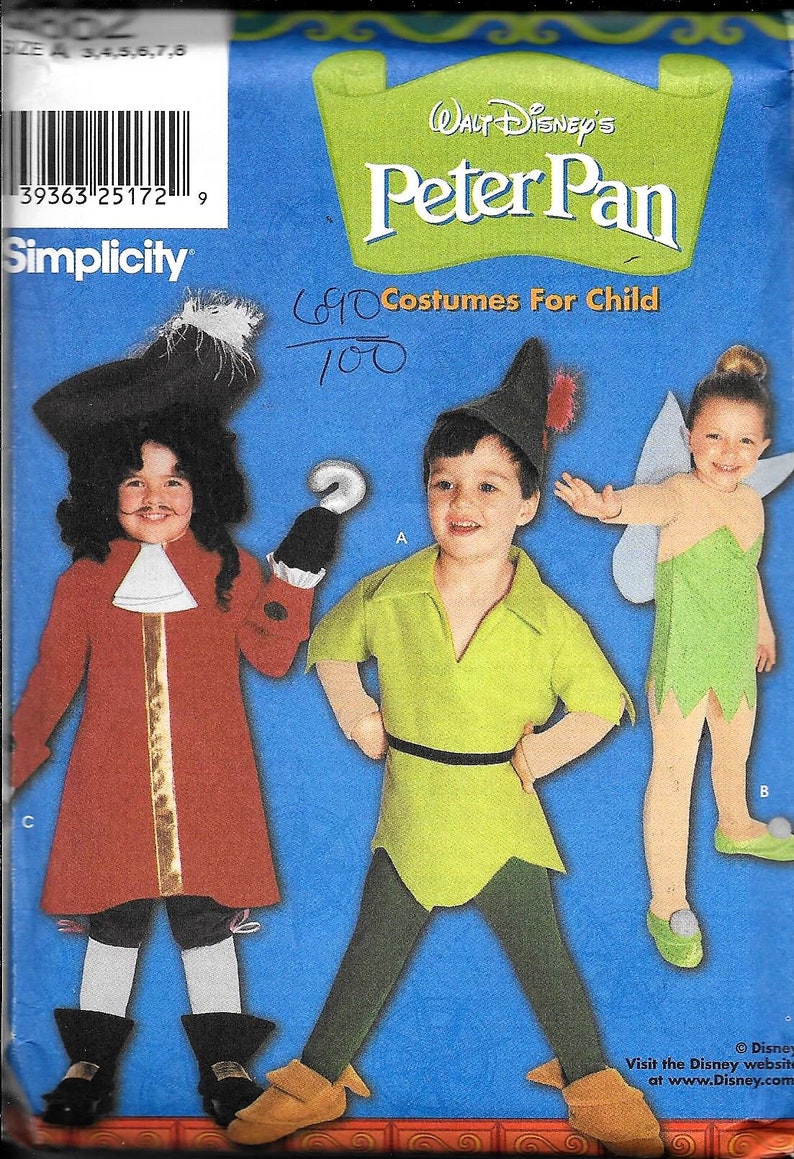 (image via etsy)
Tunic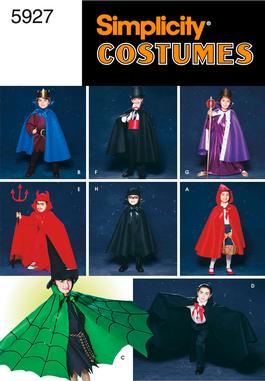 Capes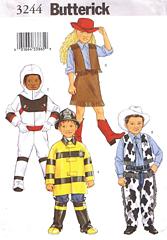 Boots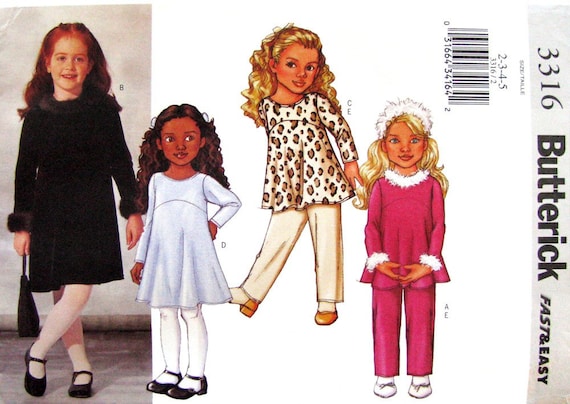 Princess Leia.
I didn't have a pattern for the boy's belts. Just made them out of felt and added velcro.
The best part is that these will be added to the costume box downstairs which gets almost daily use. So my time and effort will be utilized for more than just one night.
This post has been slightly updated since it's original posting date in 2010
Welcome! I'm Brandy, mother to 5 darling kiddos and a cute black lab named Toby. My husband is in the Coast Guard so we've lived all over the place, turning each house into a home. I love baking, sewing, making cute things with my kids, and sharing what I've learned with all of you!