These cute Milky Way Teddy Sleds are perfect for class party treats at school and are easy to make! Make a batch to share at school, or let the kids make their own! This post contains affiliate links, was originally shared in 2011 and now includes a video.
You might also like our graham cracker nativity scene, our pop tart gingerbread house or our candy trains!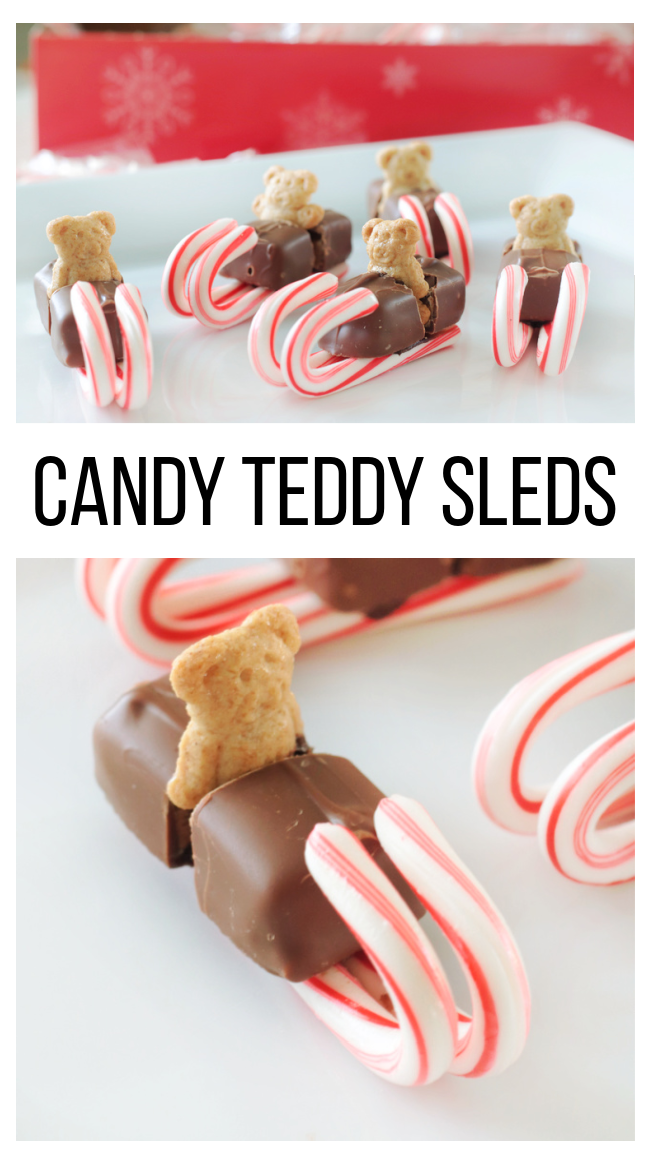 Inspiration for this project found here from Planning With Kids. Made with a few alterations.
Watch our step by step video!
These Milky Way teddy sleds are so fun! I'm sitting here having a hard time believing that the first time we made these my oldest, who is getting ready to graduate high school, was in second grade! We made these for a class Christmas party and they were a huge hit. It was fun to make them with my youngest this year. If you're looking for something even EASIER be sure to check out our
snowboarding polar bears.
Yes, SNOWBOARDING polar bears, haha!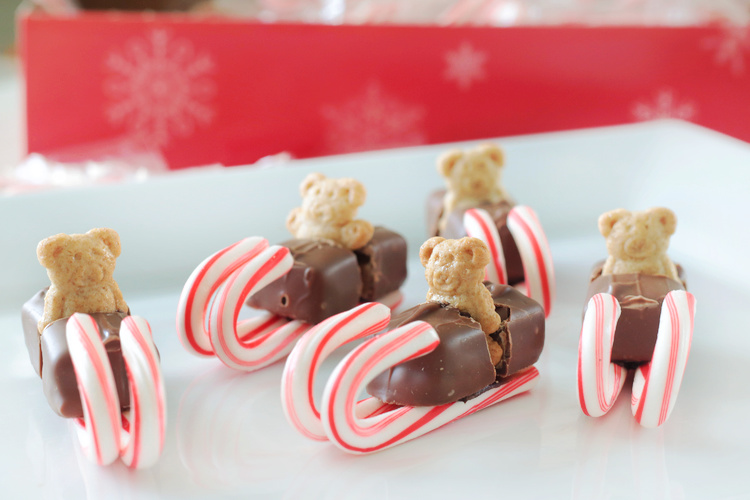 Milky Way Teddy Sleds for Class Party Treats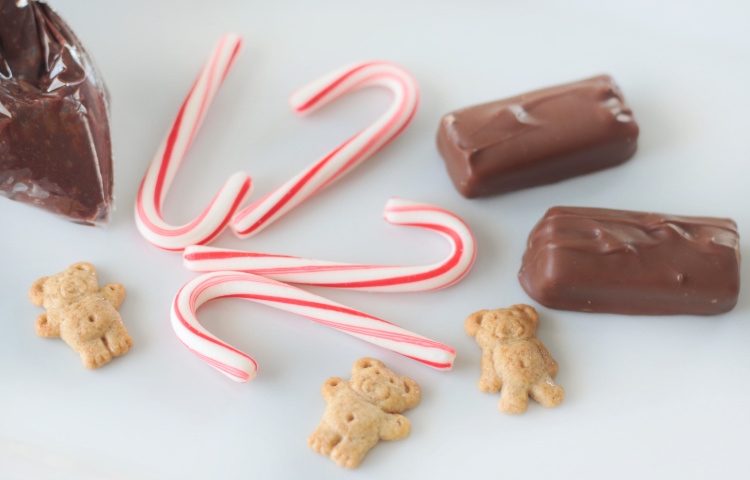 Supplies
mini candy canes
teddy grahams
miniature fun sized milky way candy bars
chocolate frosting
Instructions
Step 1: Cut a fun sized candy bar in thirds. Take the center piece out. (This helps the little sled fit onto the candy canes better.)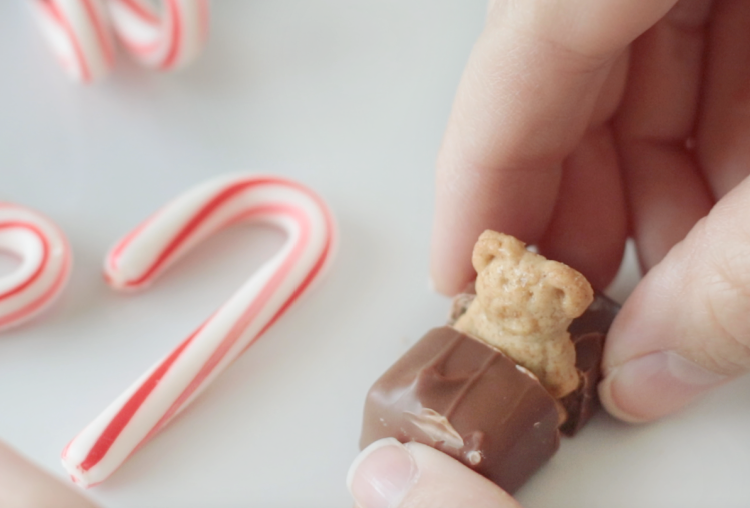 Step 2: Sandwich a little teddy graham cracker in between the two candy bar pieces with a bit of chocolate frosting.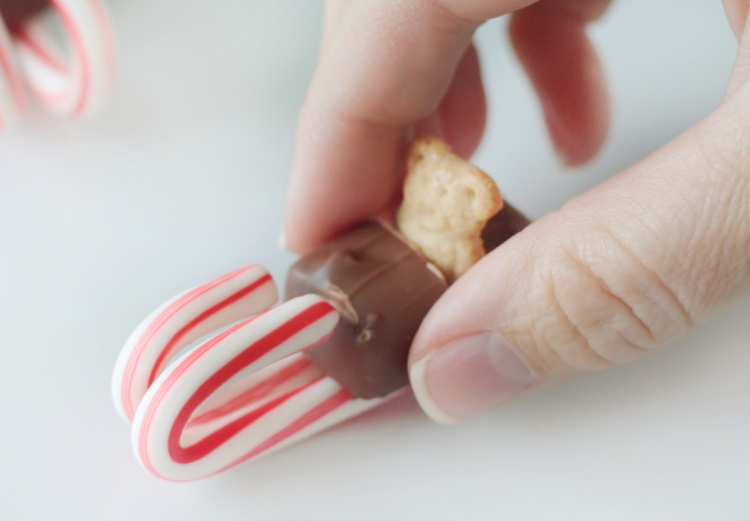 Step 3: Place candy bar on top of the candy canes.
Note: You can use royal icing instead of chocolate frosting if you want them to dry faster or transport them to a party. Because they are made with a cracker, these are best eaten the day that they are made to avoid the cracker softening or going stale.
Kids would have a great time making teddy sleds at a class party treat station! Have an example made ahead of time and all of the supplies laid out assembly style and let the kids make their own Milky Way teddy sleds. Teddy Grahams come in a variety of flavors so pick out a few to give the kids options!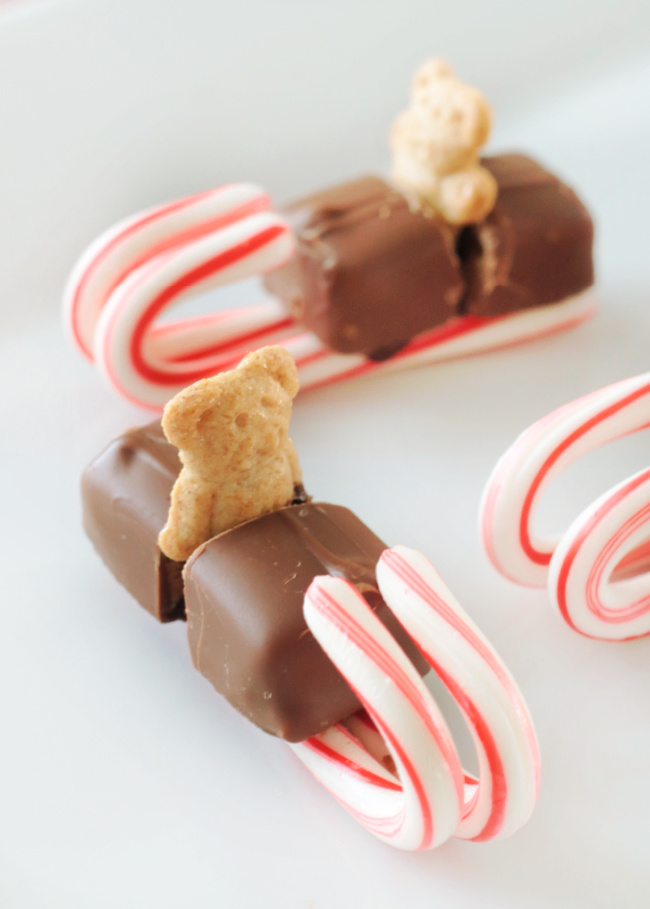 Store in an airtight container up to two days.