Date night doesn't have to be fancy. It's who you're with that counts! Cozy up with a soup and salad date: a couple of bowls of creamy potato soup, chopped salad, and bread for dipping. The perfect lunch or dinner date! Thank you Idahoan® Steakhouse® Soups for sponsoring this post. Treat your SOUP-er significant other to a delicious meal!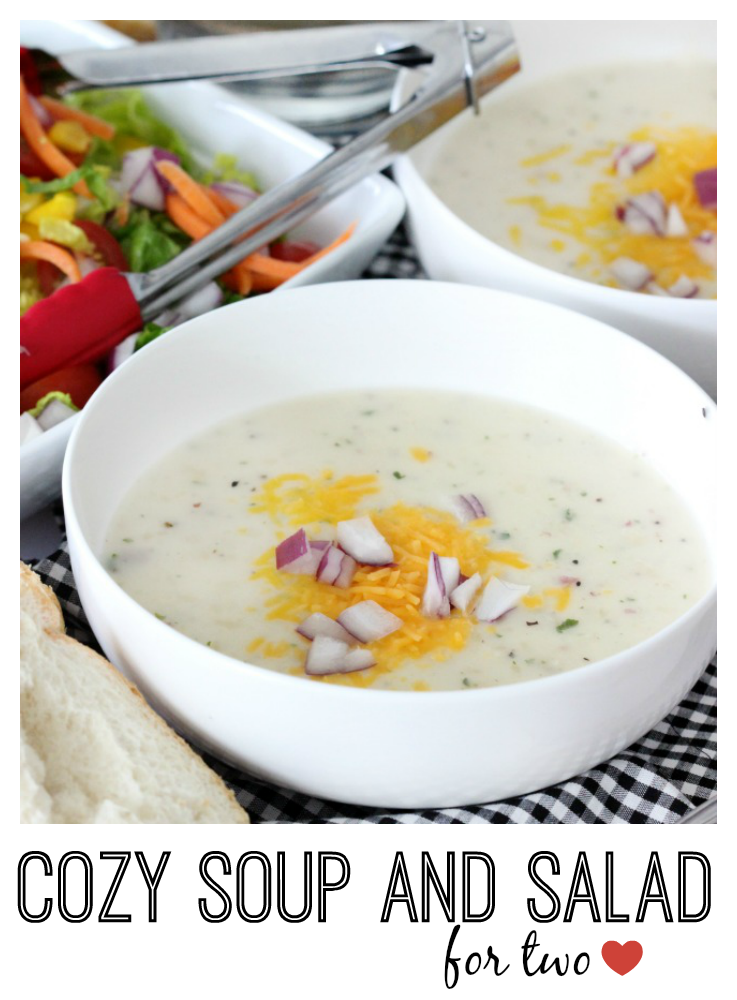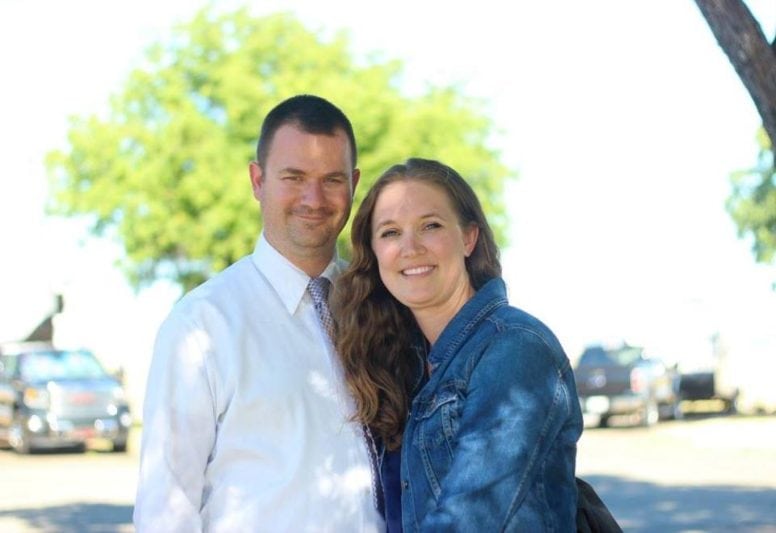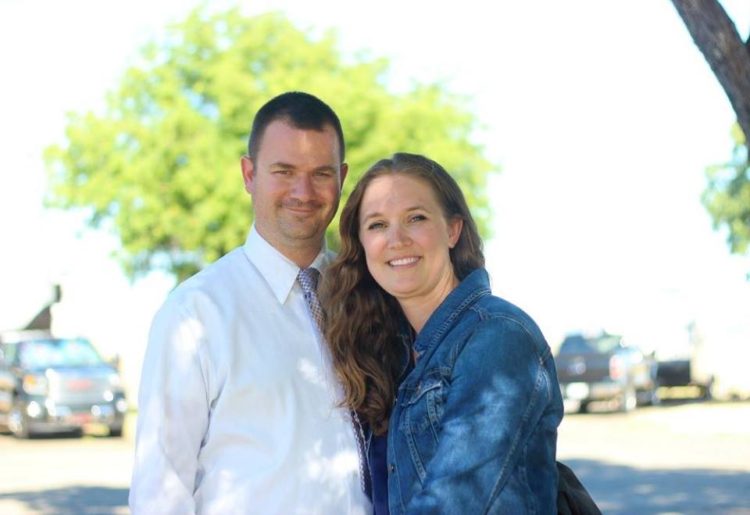 Next month we are celebrating our 16th wedding anniversary. SIXTEEN YEARS! A lot has changed since our early dating years. We used to eat out a lot, drop everything and take a weekend trip together, saw lots of movies in the theater, and spent our weekends relaxing.
Then we added a child to the mix. And another, and another, and another, and just when we thought we were done—another.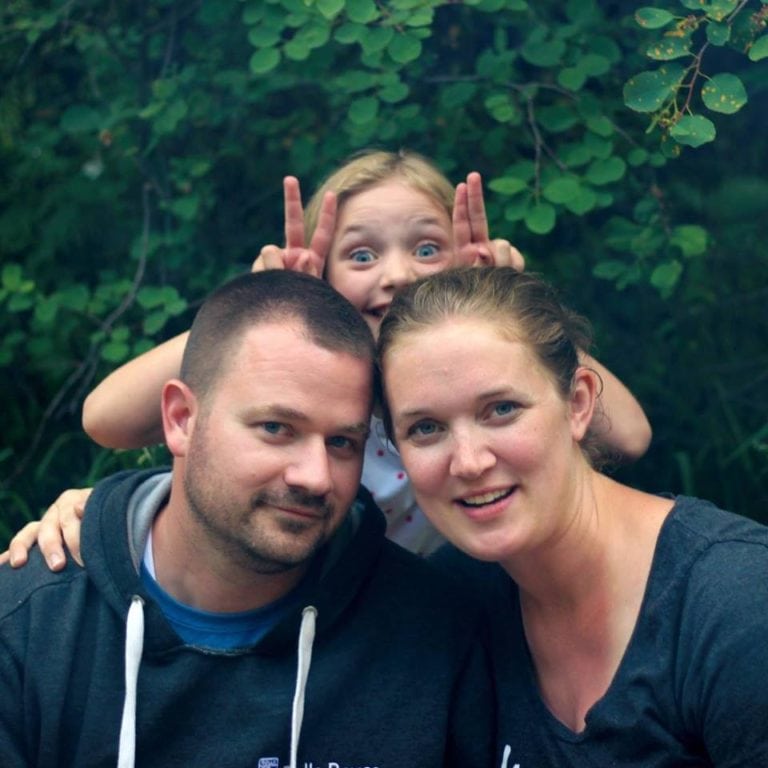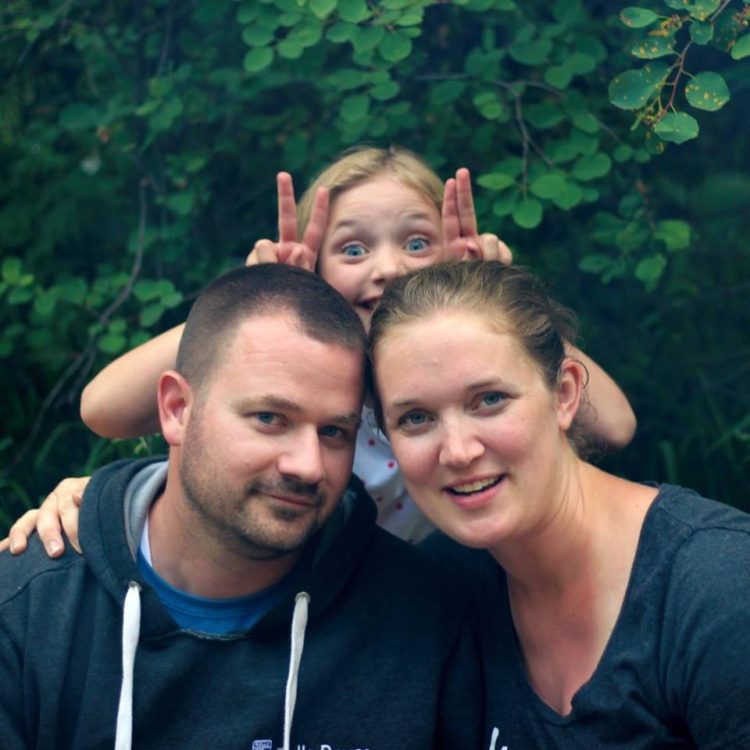 Needless to say, things have changed a bit over the years, but we wouldn't want it any other way. We still make spending time together a priority. Even if it's just a quick trip to the grocery store, or visiting with him outside as he works on the car.
He is my person. The only person who truly "gets" me and I love being with him. He took a day off of week recently so that he could help me run out with a few appointments (ie: dentist appointment and taking the dog to the vet. Both impossible to do with a baby in tow!). We also went grocery shopping, renewed my military ID, and had a great time visiting in between stops.
On the way home Derrick said, "Do you want to stop for lunch?" I thought about it for a second, but couldn't really think of anywhere that sounded good. And we knew that the baby would be waking up from his nap soon so I said, "How about lunch at home?" And that's just what we did. A lunch date at home—it was perfect.
We enjoyed reheated leftovers around our dining table. Just the two of us. Nothing fancy, but it's the company that made it perfect.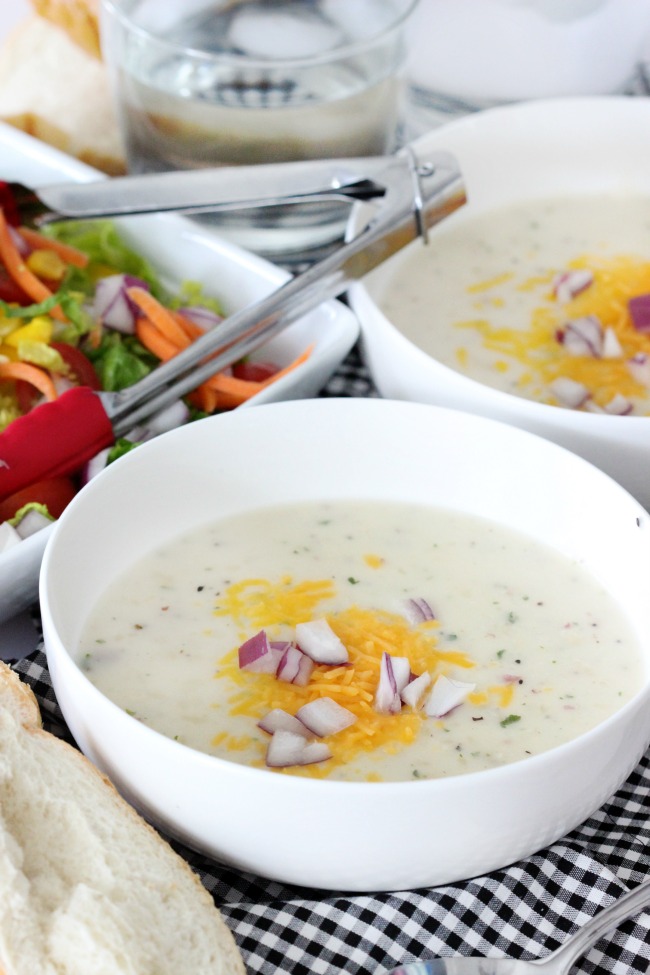 He's had a few more days off recently and we've really enjoyed squeezing in a bit of time together for lunch. Sometimes it's leftovers, and sometimes I'll make something just for the two of us.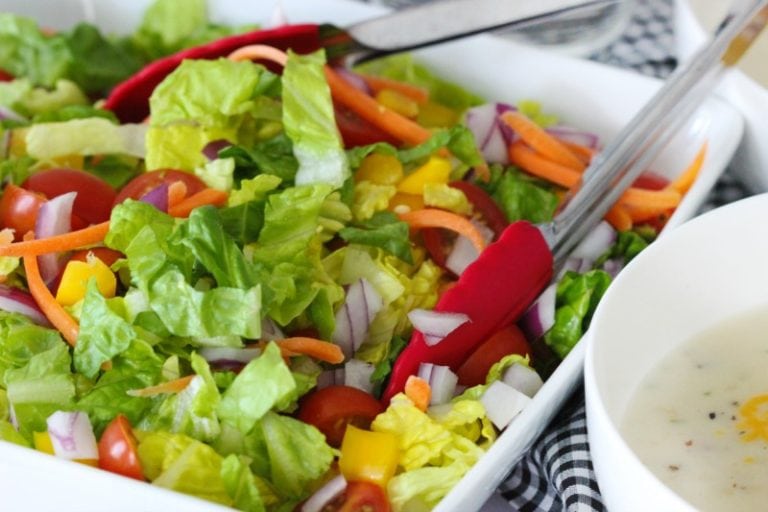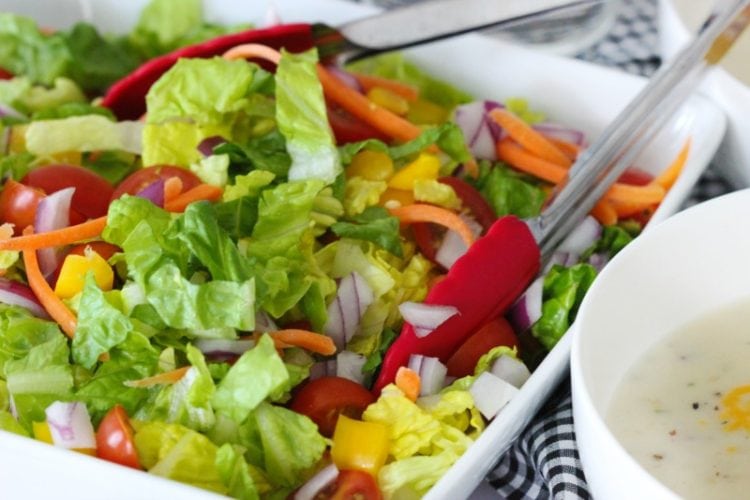 Soup and salad is one of my favorite lunch or dinner combos. It's also one that my kids turn their noses up at.
We like dry soup mixes, and actually keep a few on hand for traveling in our RV. They only require boiling water and heat up so quickly. They are delicious and come in a variety of flavors. My favorite being; Creamy Potato. We've tried a few brands over the years and recently tried the new 
Idahoan® Steakhouse® Soups
.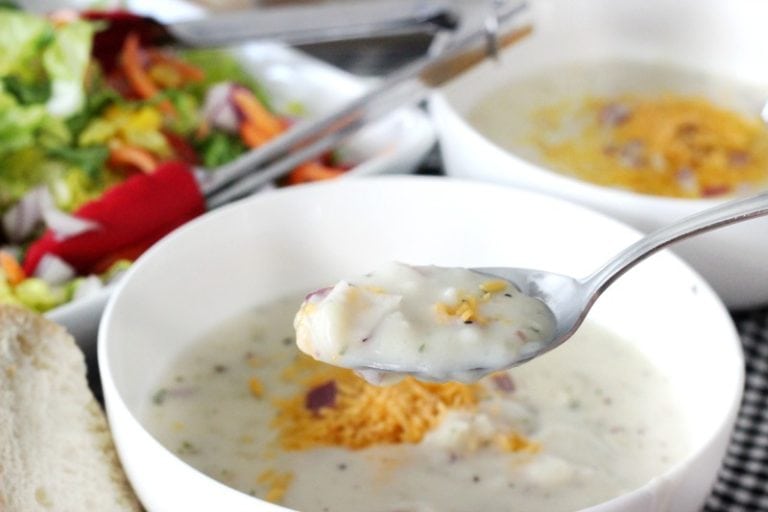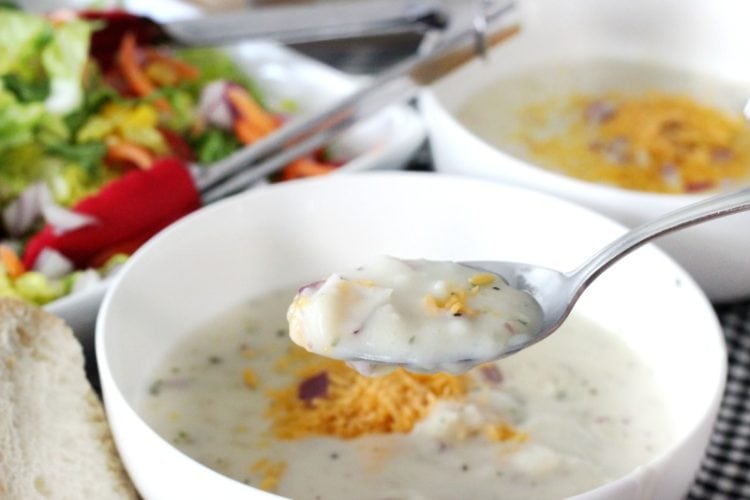 One bag makes enough for two, plus leftovers.
Paired with a rainbow chopped salad, and French bread for dipping, it's a cozy and EASY soup and salad lunch date for two!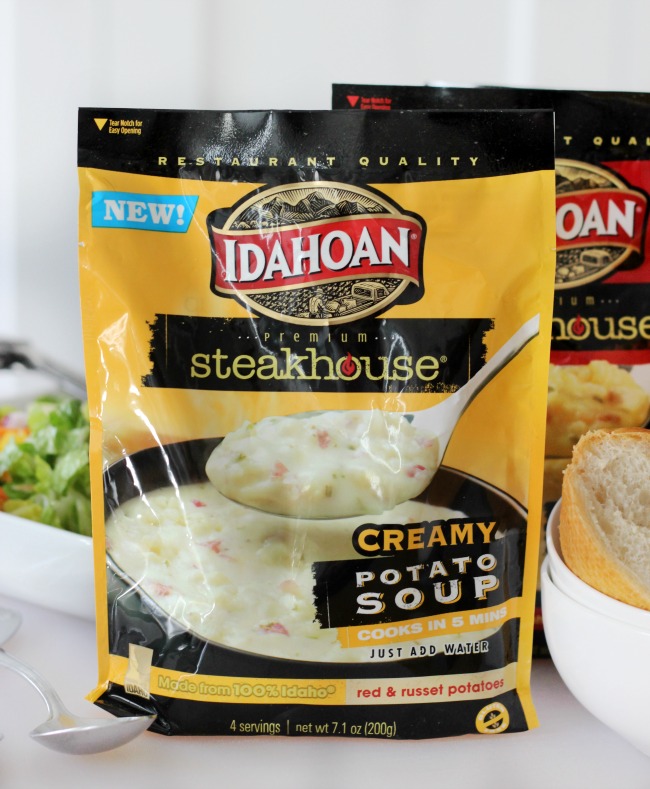 You can find Idahoan Steakhouse Soups in four delicious varieties: Loaded Potato,
Creamy Potato
, Cheddar Broccoli and Cheddar Potato.
I'm excited for what the ext 16 years of dating will bring! How do you squeeze time in for dates with your significant other?
You might also like…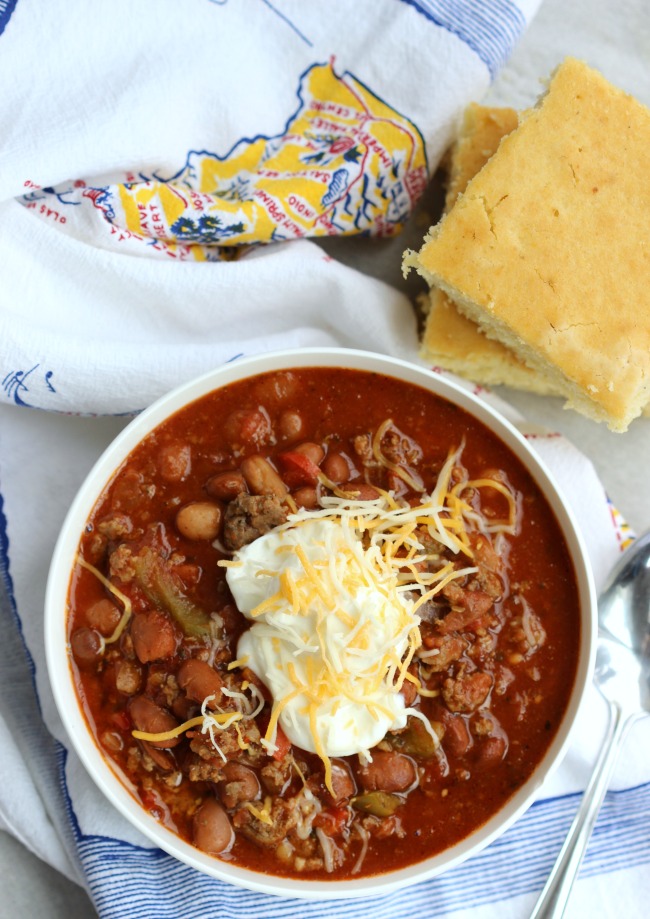 I was selected for this opportunity as a member of CLEVER and the content and opinions expressed here are all my own.