As moms, we are always looking for easy ways to incorporate more fruit and vegetables into our children's diet. Here are 20 healthy fruit and vegetable snacks for kids! Frozen grapes, apple chips, rainbow fruit cups and more!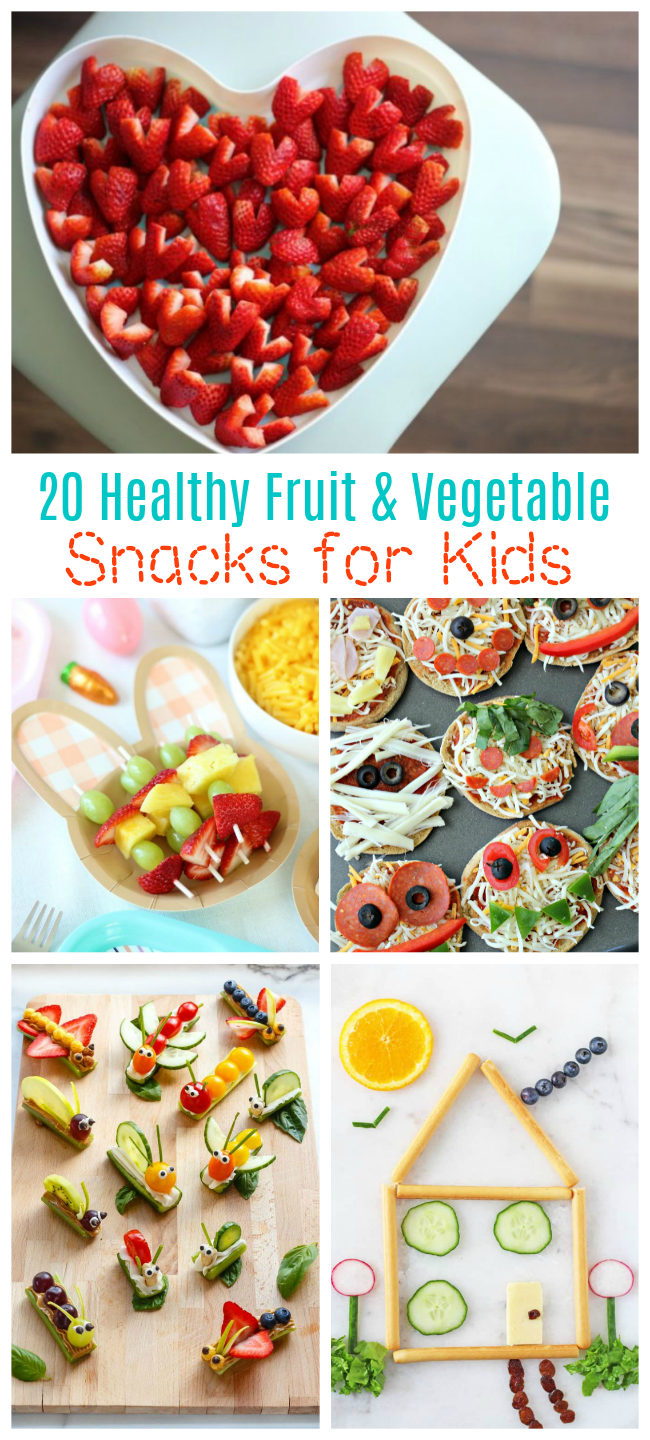 What started out as a fun summer snack, ended up also being a great creative activity! I showed the kids how to stack the grapes on the sticks and then set them loose. Within minutes there were grape people with sticks coming out all over the place, Pokemon grapes, alien and robot grapes, grapes arresting other grapes. It was crazy! They are now headed to the deep freeze and will make a great snack later on!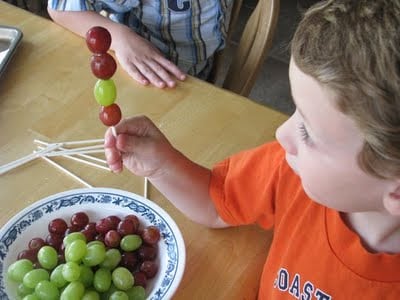 Do your kids like frozen grapes? There are so many ways to make eating healthy— FUN!
Here are some of our favorite healthy fruit and vegetable snacks for kids!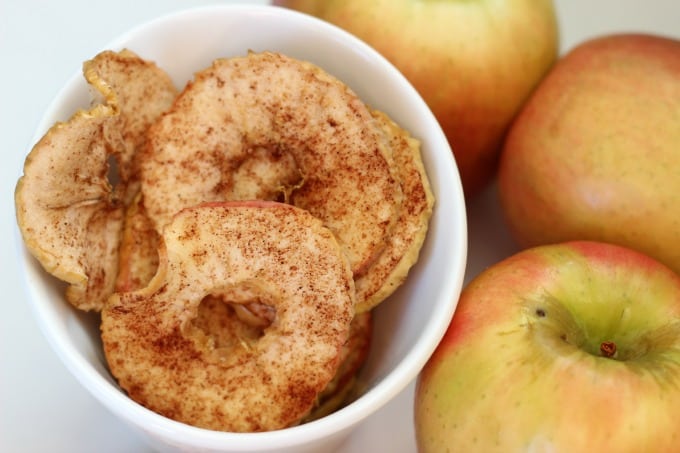 Apple chips are one of my personal favorites. If you have a dehydrator they are a snap to make, but don't worry, even if you don't have one you can make them in the oven!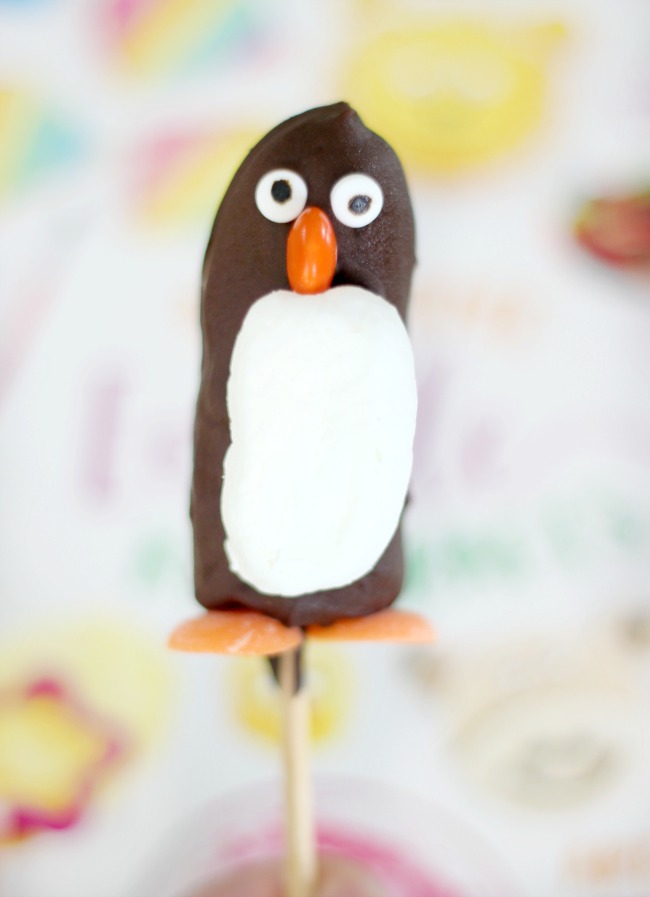 A delicious snack or treat. These banana penguins are almost too cute to eat!
Vegetable Bugs from the Fair Tree
Wouldn't this tray of bug vegetable and fruit snacks be fun to make with kids? Set up bowls of produce and let them get creative!
Frozen Blueberry Bites from Live Eat Learn
Frozen fruit is so delicious. Dipped in non fat yogurt it becomes the perfect summer treat.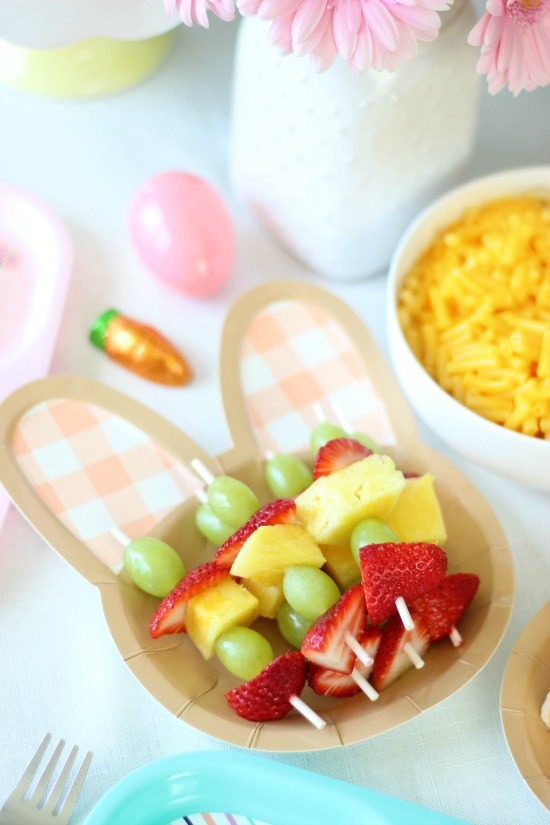 Everything tastes better on a stick. Well, maybe not, but is sure is more fun to eat off of a stick!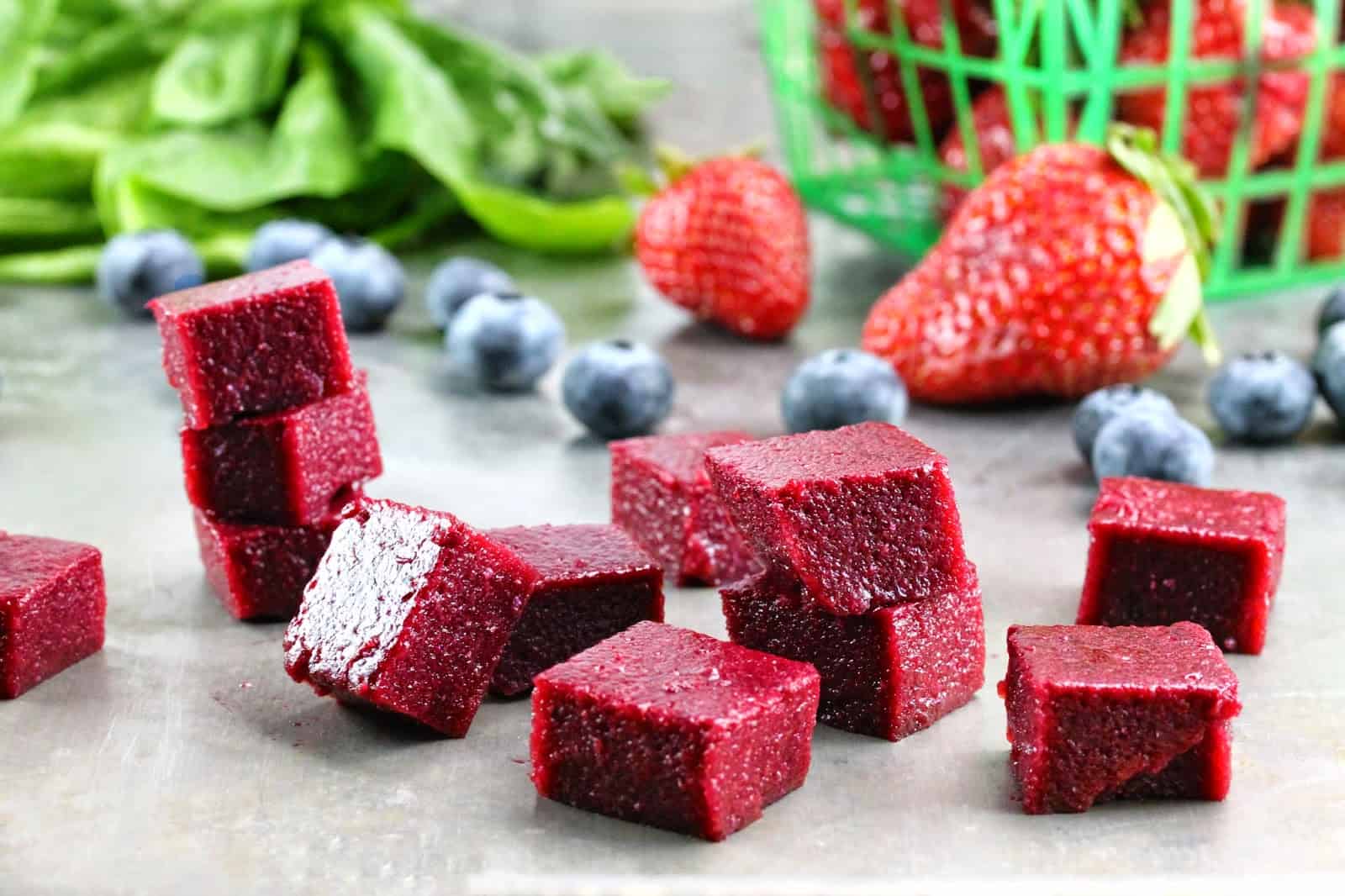 Homemade Fruit and Vegetable Snacks from The Stay At Home Chef
A fun way to hide fruits and vegetables—in fruit snacks!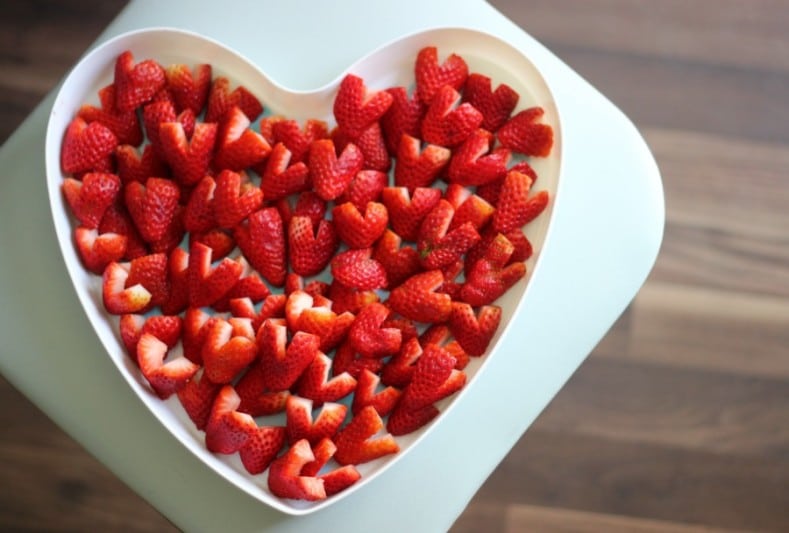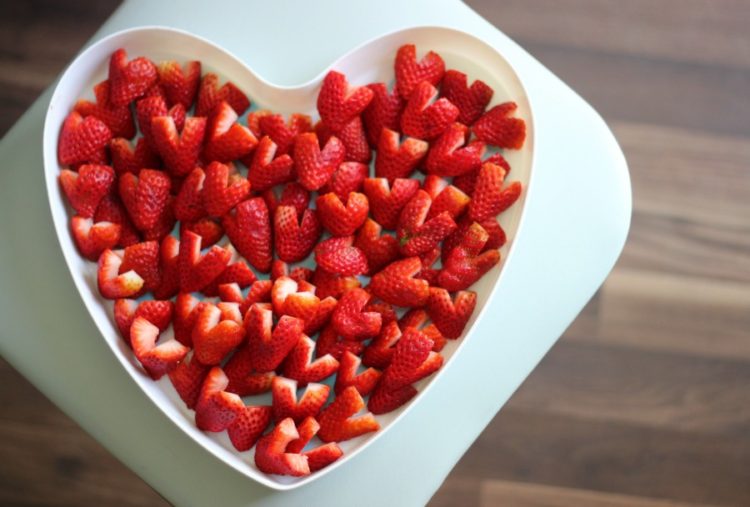 A platter of heart strawberries is a healthy and sweet Valentine's day treat! Perfect for class parties, preschool, or school lunches!
Peach Raspberry Fruit Leather from Oh So Delicioso
Fruit leather is easy to make and easy to customize. Blend different fruits for your own custom flavor combination.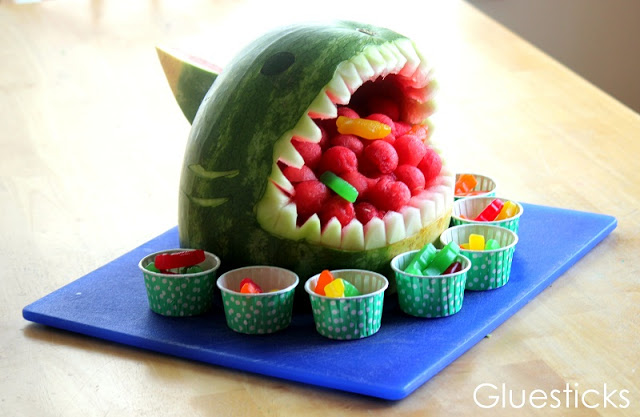 How to make a watermelon shark that is sure to be a hit at your next summer BBQ! Fill with fruit and gummy fish for a fun added detail!
Hidden Vegetable Popsicles from My Home Based Life
Another yummy treat for kids during the summer months. Fruit and veggie popsicles!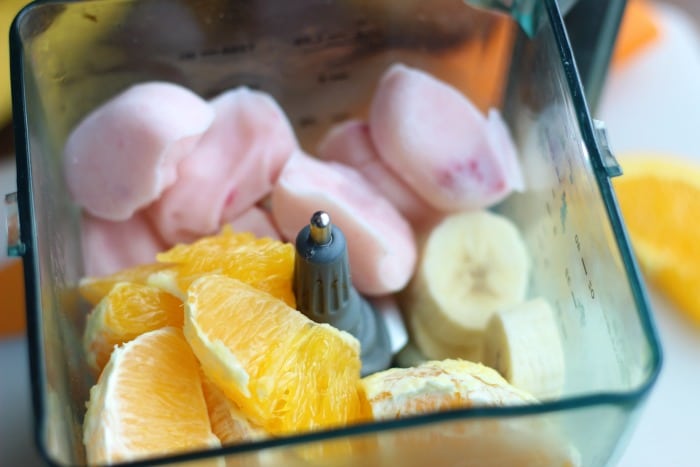 A smoothie is a great way to start the day. Packed with produce and a variety of healthy add ins like protein, etc.
Rainbow Tasting Tray from Eats Amazing
My kids love these cute animal picks and I use them in their lunches for eating blueberries or sliced strawberries. I love this rainbow tray from Eats Amazing.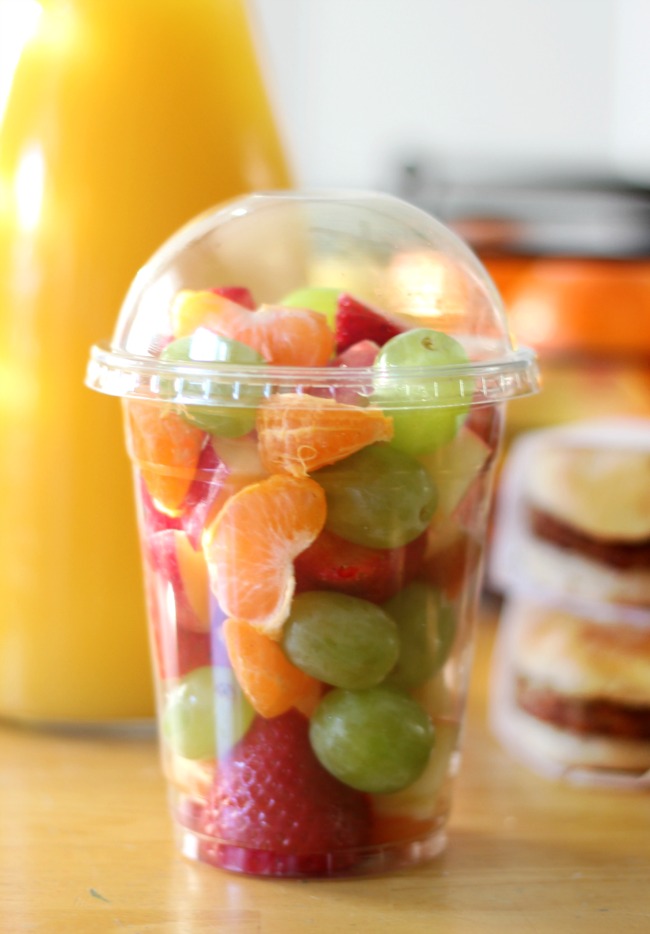 I've used these on the go cups for probably a dozen different things. They work great for fruit cups!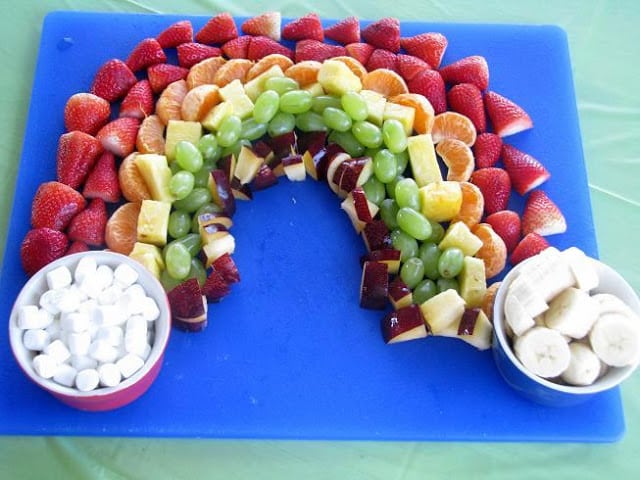 A fun platter for any get together with kids!
Fruit Rockets from Eats Amazing
How fun would these be for a 4th of July get together?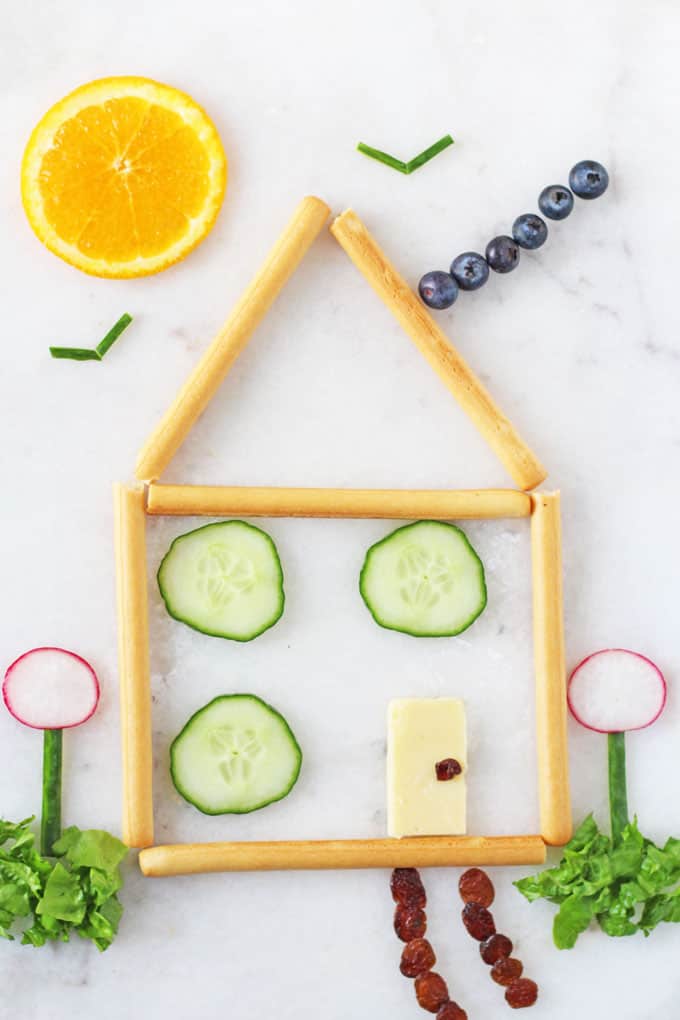 Snack House From My Fussy Eater
I love this cute breadstick house from My Fussy Eater.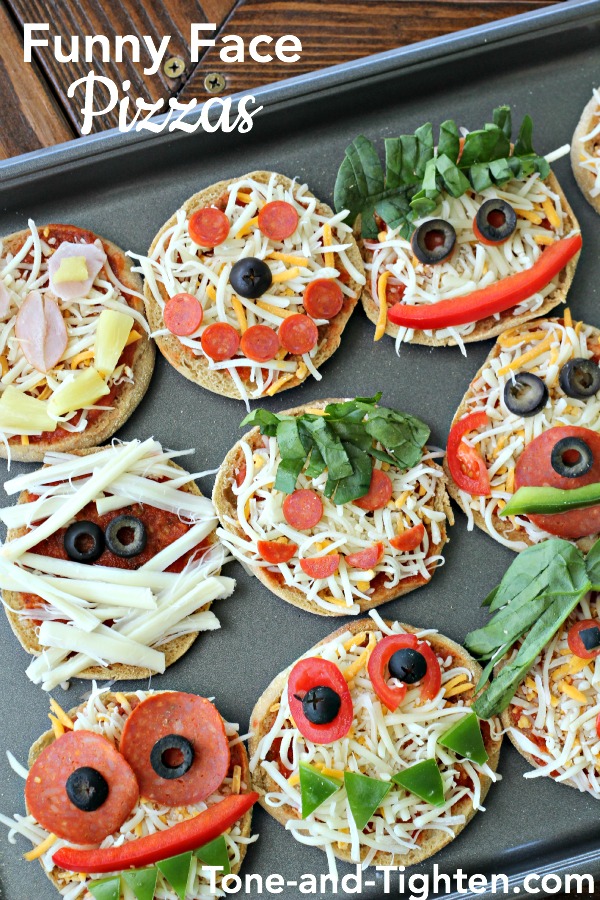 Funny Face Pizzas From Tone and Tighten
Friday night is pizza night over here. How cute are these funny pizza faces?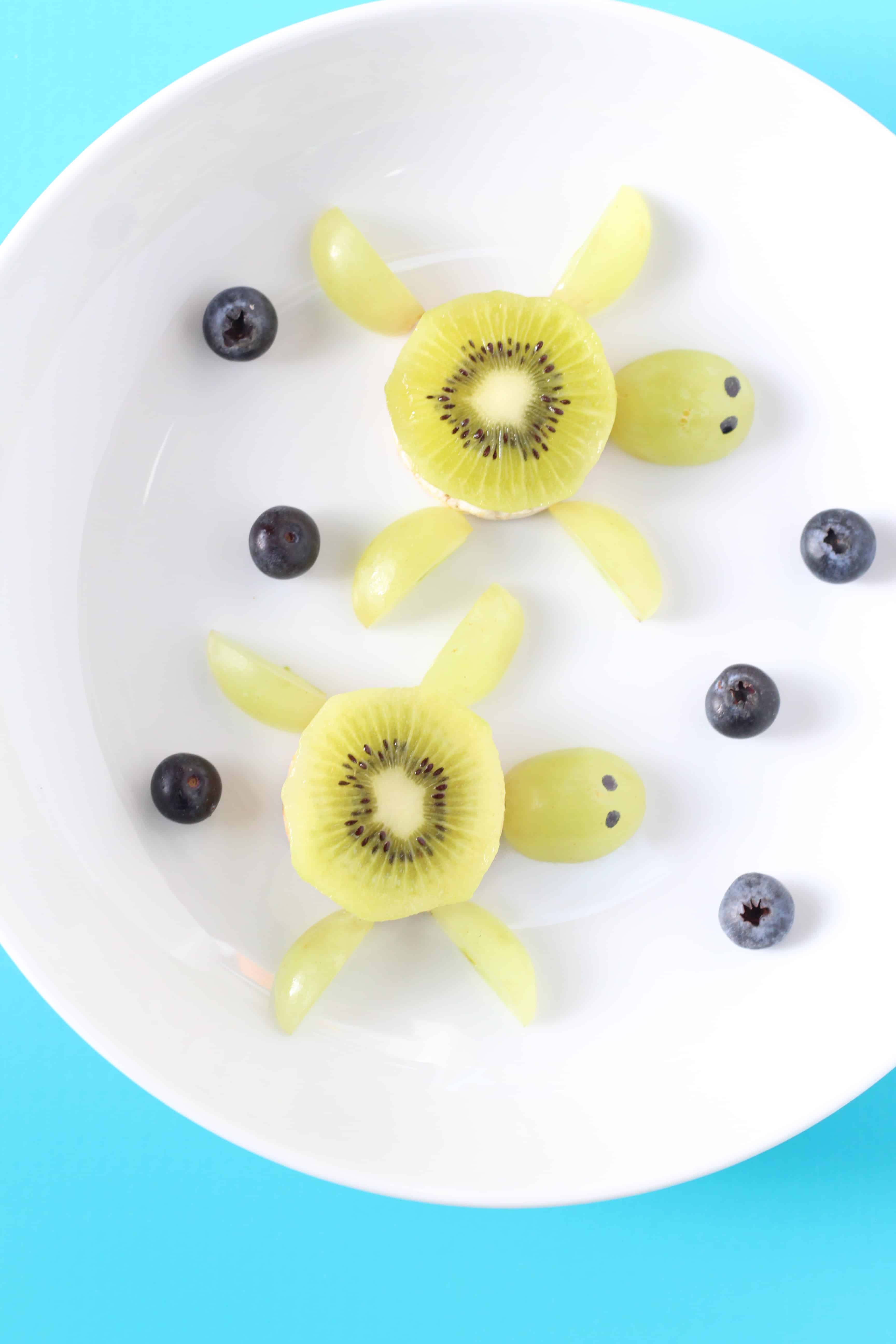 Kiwi Turtles from My Fussy Eater
Cute and simple kiwi turtles. I love that these only require 3 different fruits.
Veggies and dip in individual cups. You could even make smaller versions for kids using Dixie cups.