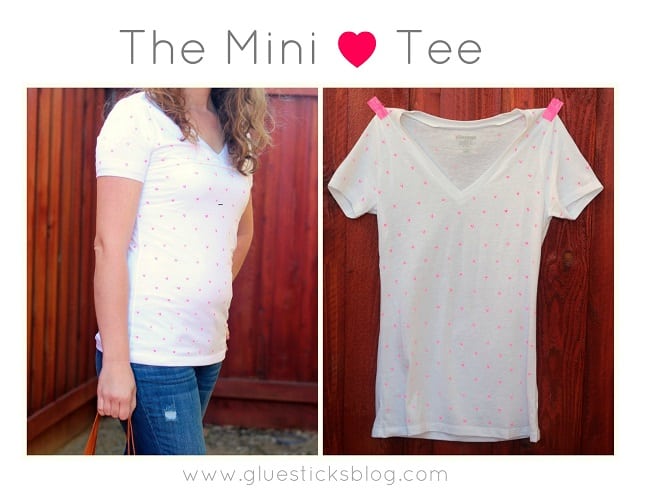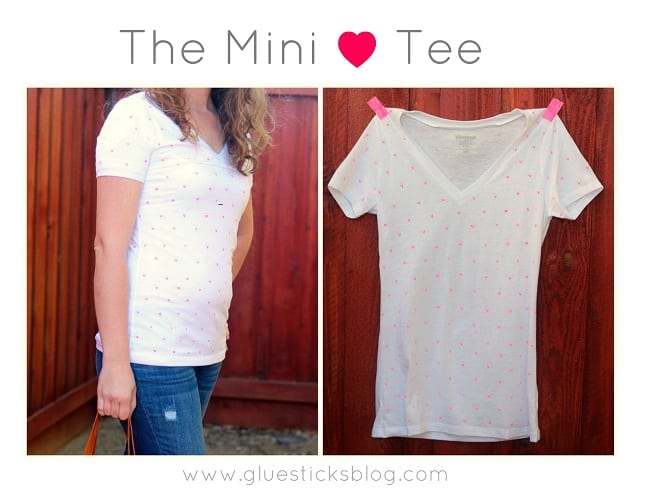 I wear jeans and a tshirt probably 5 days a week. It's my raising 4 children, walking the dog, yard work, and housewife uniform. When I find a tshirt style I like, I become a creature of habit and buy every color they have. I absolutely love these vintage washed tees from my favorite clothing store. I love that I can get them for around $5 so if I want to try customizing one, it's worth a shot!Â

To make a Mini ♥ Tee you will need:
1 plain t shirt, washed without fabric softener, and dried.
Tulip Fabric Markers
A cutting board, piece of cardboard or waxed paper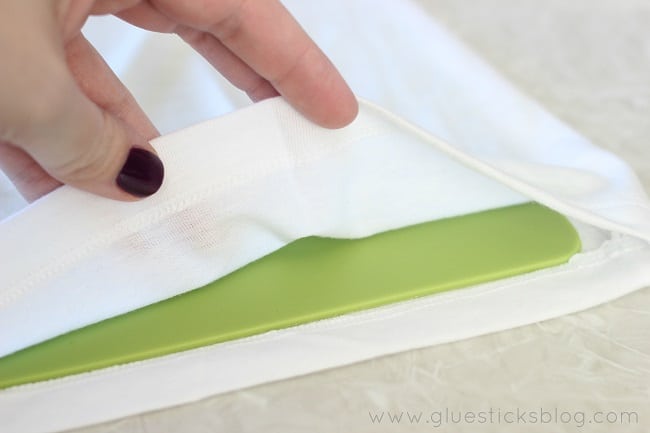 Place your work surface board inside of your t shirt. This will prevent the ink from bleeding through your shirt to the other side.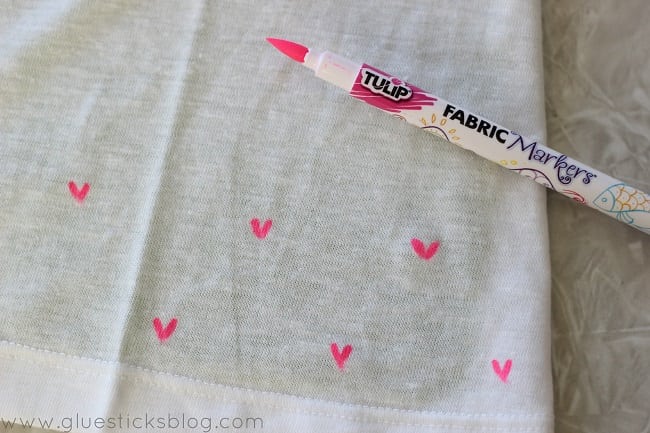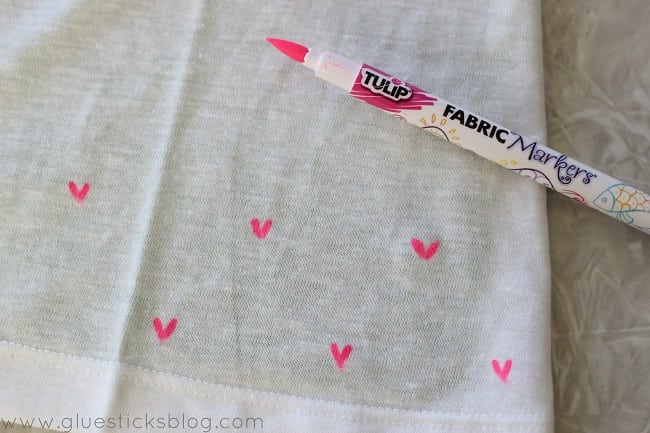 Shake marker well. Begin marking small hearts (in a quick "v" motion) about 2″ apart along the bottom of the shirt. Begin your second row 1″ above and 1″ to the side of your first row so that the second the hearts don't line up with the first row.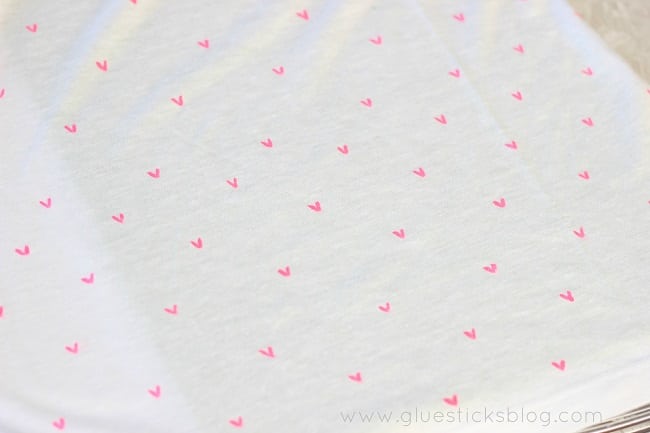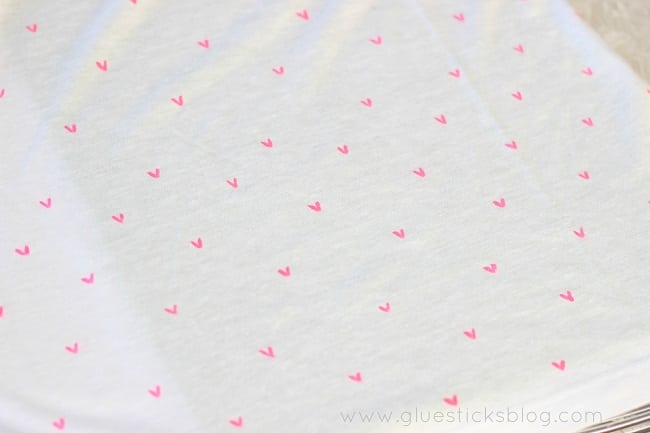 Continue up the entire front of the shirt. Flip the shirt over and mark all long the back. When doing the sleeves, use waxed paper inside instead of the board (it fits better) and lay the sleeve flat.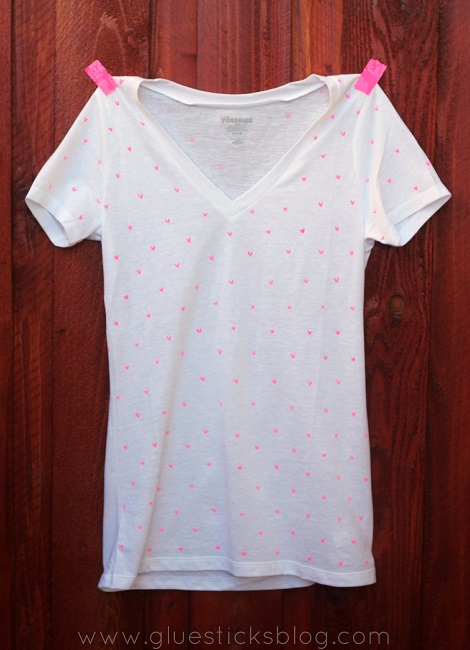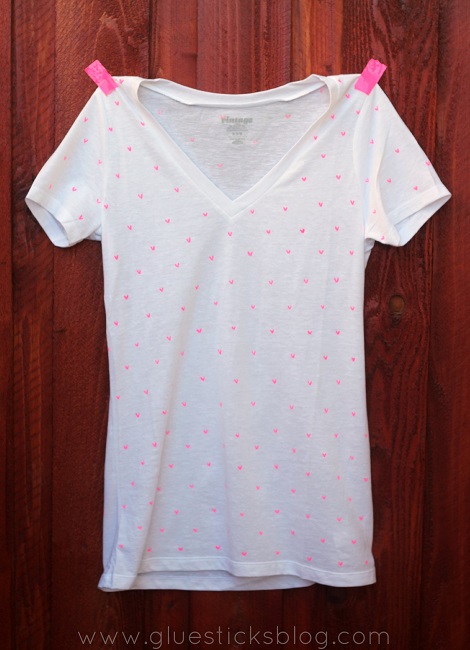 No ironing needed! Dry flat for 24 hours before wearing. Wash in warm water, gentle cycle with mild soap after 24 hours; line dry. Do not dry clean.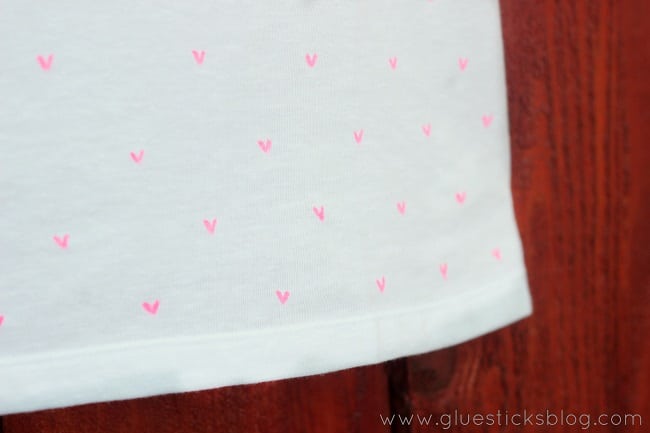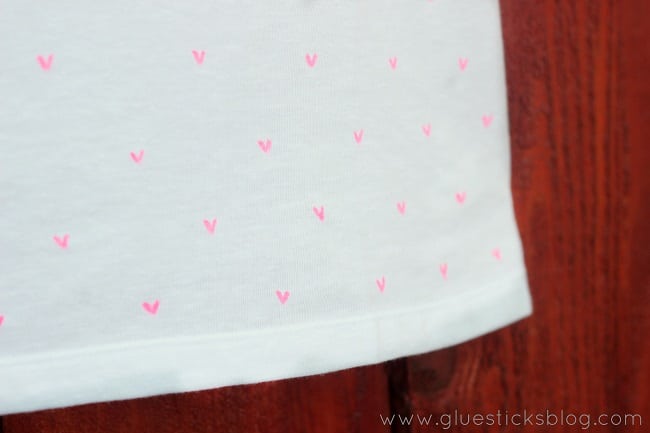 I think it came out perfect! The hearts aren't all completely identical. I could have used some sort of stencil, but it was simple enough to free hand and I like the look of it.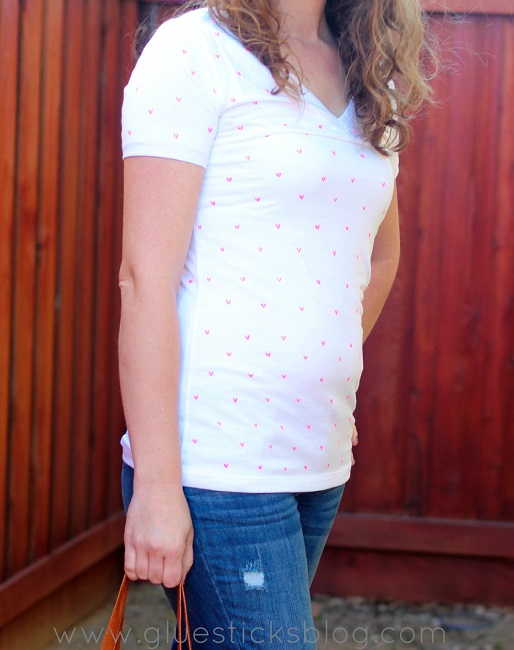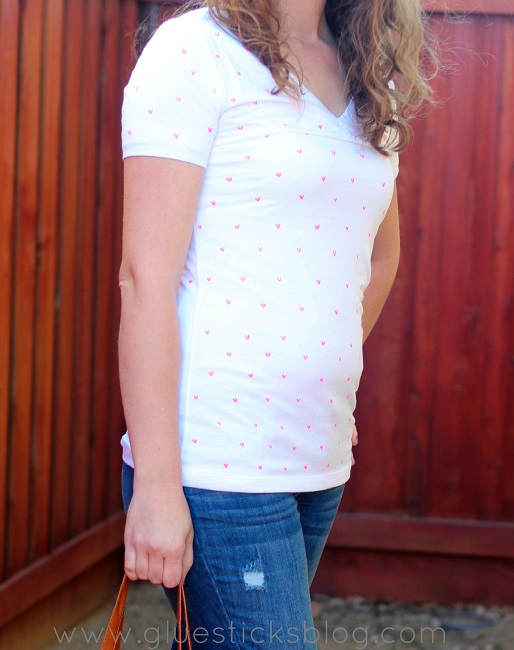 A quick and easy makeover to one of my favorite tees!
This post was sponsored by Tulip. All opinions are 100% mine.