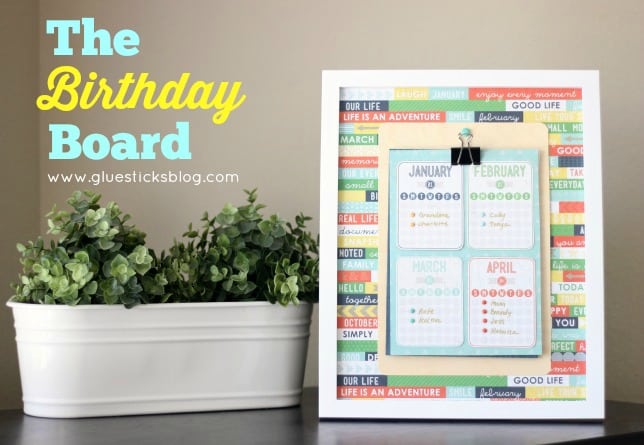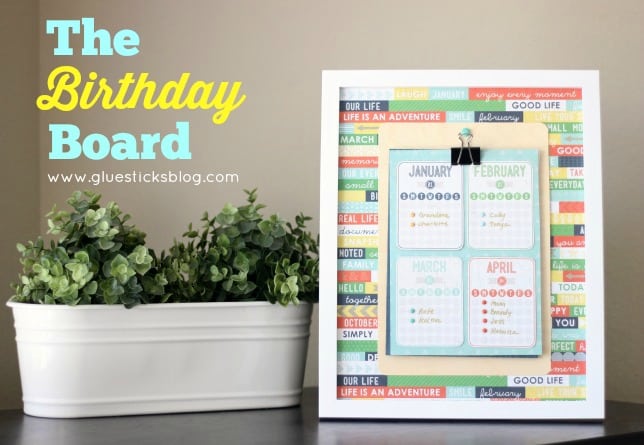 Do you have a mother-load of special dates to remember? I do! Being the designated household secretary (according to my husband), I am primarily the one who makes sure that Mother's Day, Father's Day and birthday gifts are sent out on time. I love everything about the noteable paper pack and have used it for other projects like the keepsake memory book I made for my son. When I saw these fun 12×12 cardstock sheets that were pre-printed (yay!) with little calendars, I knew that I wanted to create an organizational project…and so I created a birthday board to keep in my office. It was simply a matter of cutting and pasted. Here's how I did it: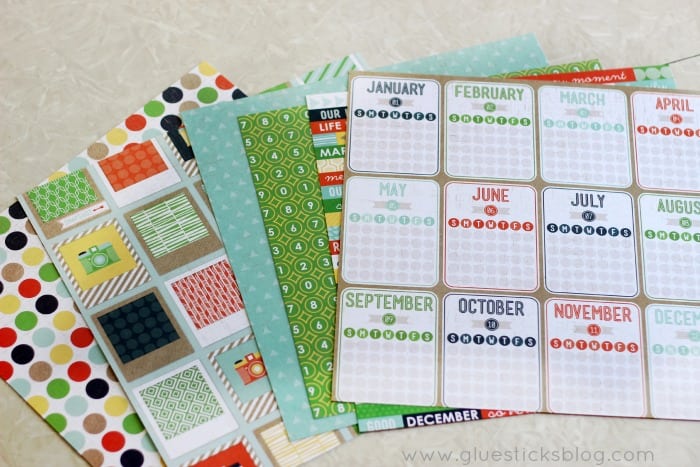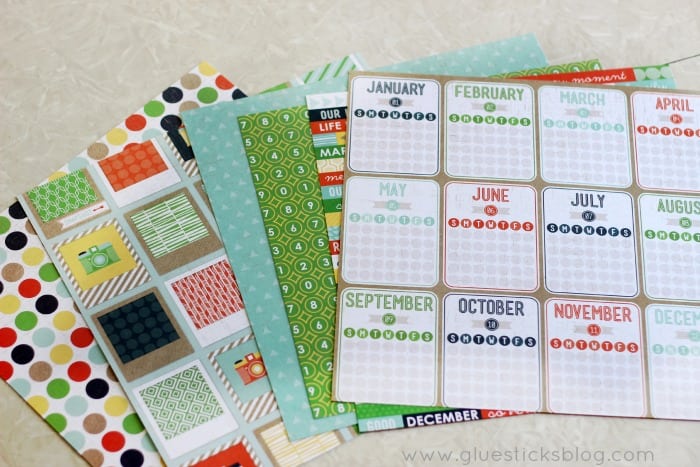 The Birthday Board
Supplies Used:
Wood Grain Paper or Chipboard
This is just a quick reference. If you don't have the exact items I used or the same sized frame, you can totally switch things up! I've even shared links where you can find printable versions instead!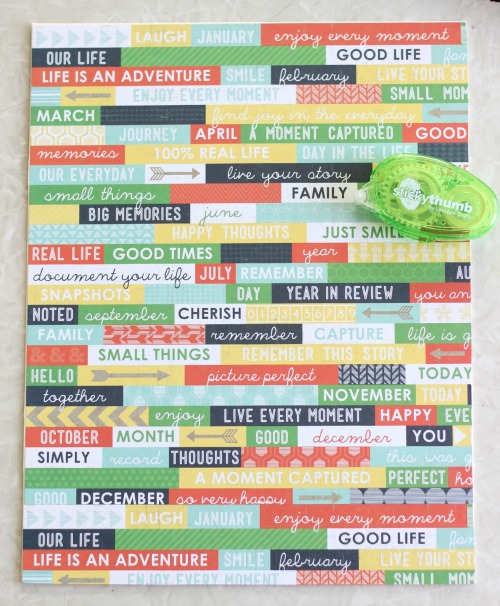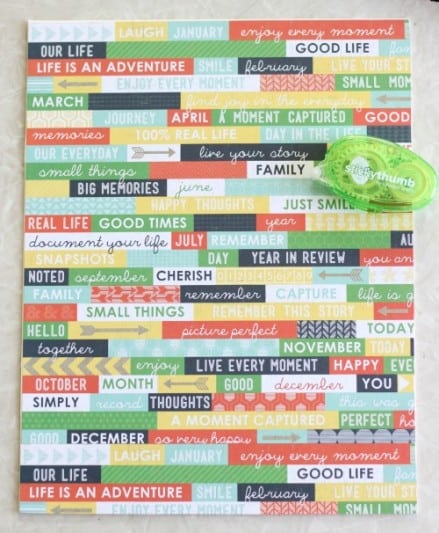 Start with a main piece of cardstock that has been cut to the same size as the back of your frame (mine was 11×14″). Use an adhesive to attach the paper to the frame backing.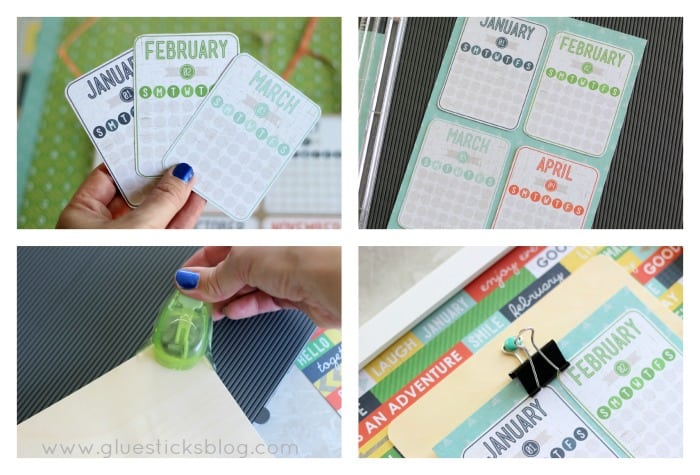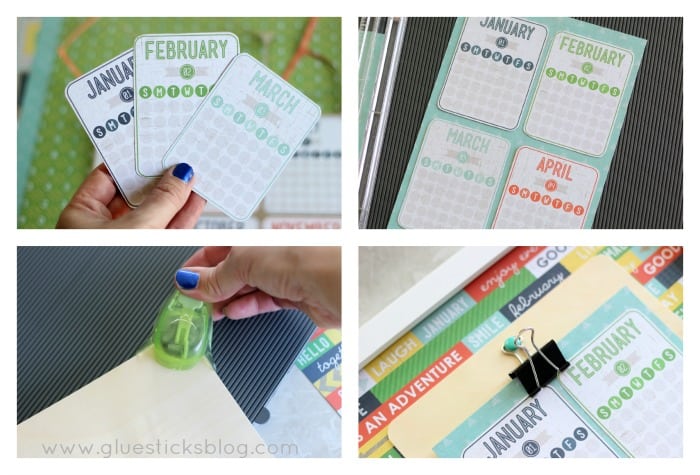 Trim your mini monthly pages of the 12×12 paper, or print some off online (I thought these were cute). I attached them, 4 at a time, to cardstock for a total of 3 pages to rotate on my clipboard. If you use the printable ones, you'll have to see how many can fit on a page and adjust accordingly.
To create my faux clip board, I used a piece of cardstock that had a wood grain on it. You could also use a piece of chipboard. Clip the corners to round them. Cut it slightly larger than your 3 sheets of calendar pages.
Adhere the clipboard paper to the main cardstock (the one that is the size of the frame). Attach a mini clip with a brad through all thicknesses.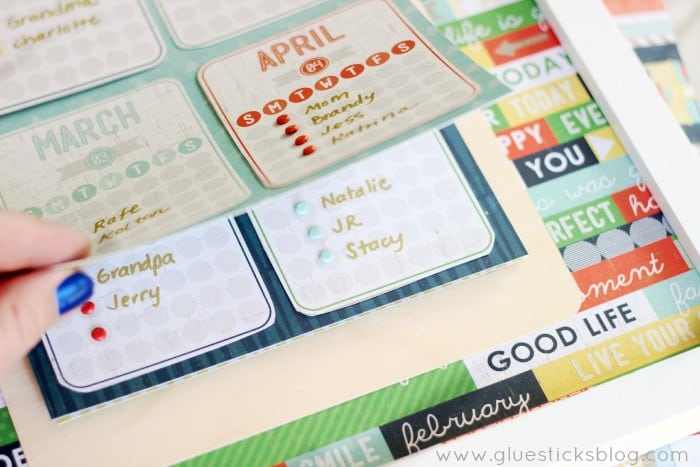 You can decorate this part however you'd like. I used mini brads on my little calendars and then wrote in the names of each family member having a birthday that month.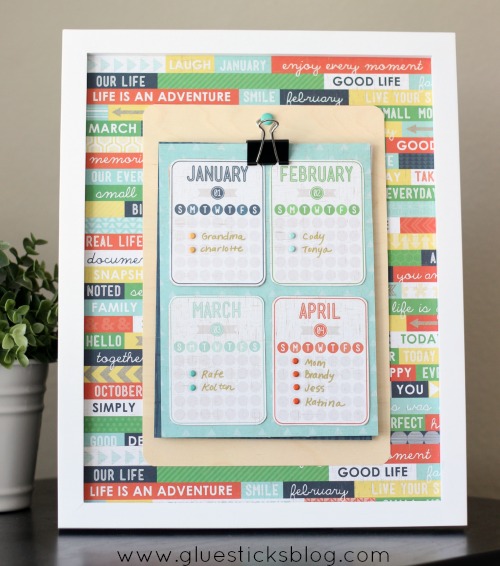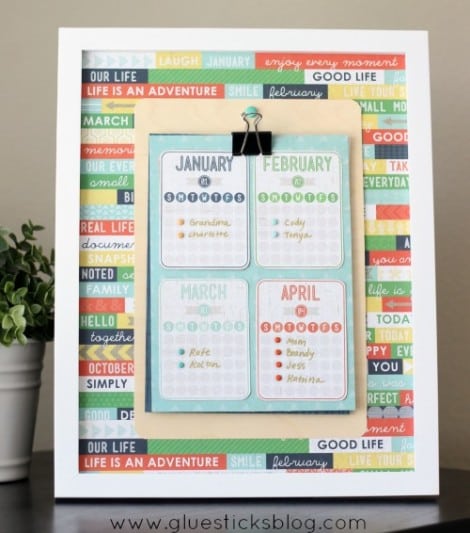 Each name on the board is a blessing to us and a reason to celebrate! And just for fun, if you'd like a printable yearly birthday page to add to a planner or on the refrigerator you can use the one I shared in my 2014 Printable Planner post…for free!