Thank you, Tree Top, for providing this tiny dancer with a delicious after-class snack and sponsoring our creativity!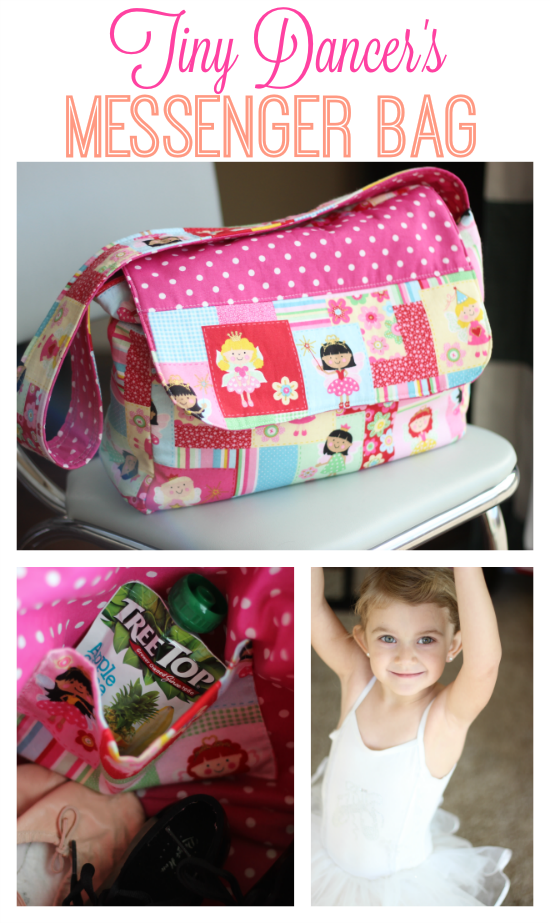 Ruby is a dancer. Before she could even run she was trying on Kaylee's ballet shoes and wearing them all over the house. At 12 months old she would walk on tippy toes wherever she went. She finds so much joy in moving her little body like a graceful ballerina.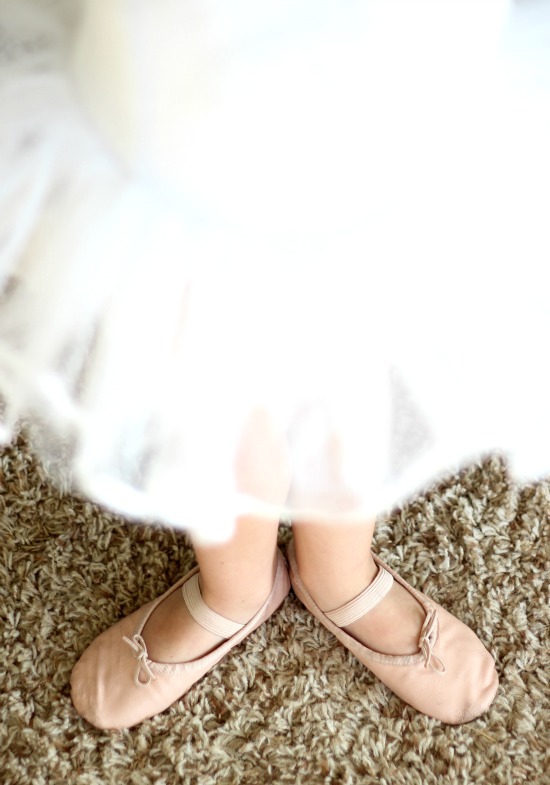 She really enjoys the tap/ballet combo class that she goes to with her friend once a week. It is perfect for her. There's enough structure for her to learn a few skills and dance vocabulary, but it's also super fun. I mean, they freeze dance every week with disco lights in between ballet and tap!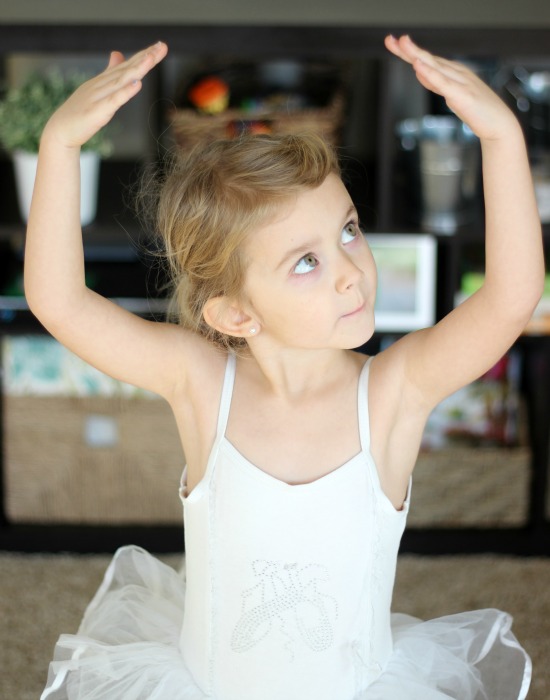 She enjoys dressing up for class and packing her dance bag.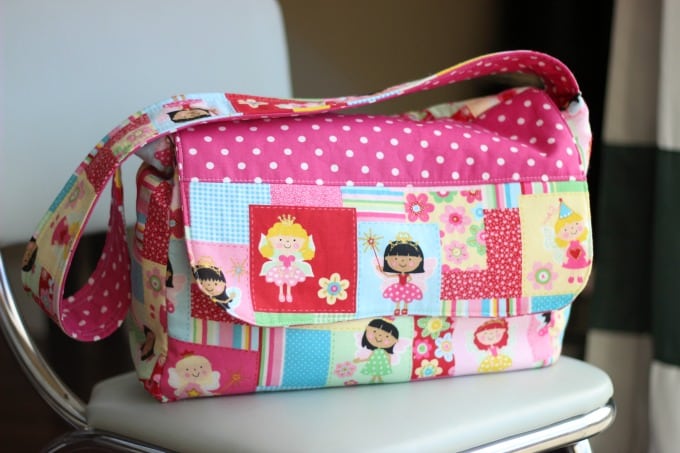 I made each of the girls a darling little messenger dance bag. Kaylee takes jazz dance right after Ruby's class so these bags are great for holding not only their shoes but also a snack and a coloring book or tablet to entertain them while they wait for each other.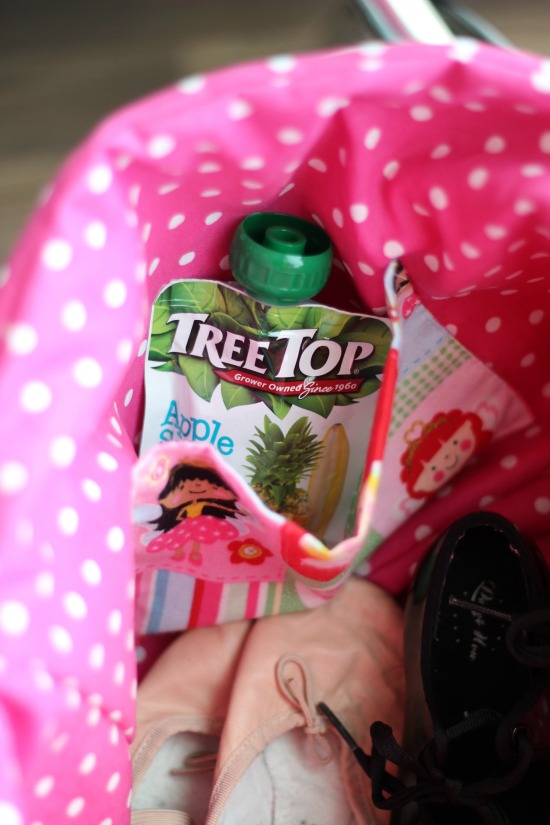 I even added a special little pocket to hold a snack. Since dance class is right before dinner they just bring a
Tree Top
applesauce pouch. It holds them over, but won't spoil their dinner. Nothing is worse than being "hangry", am I right? We've all been there.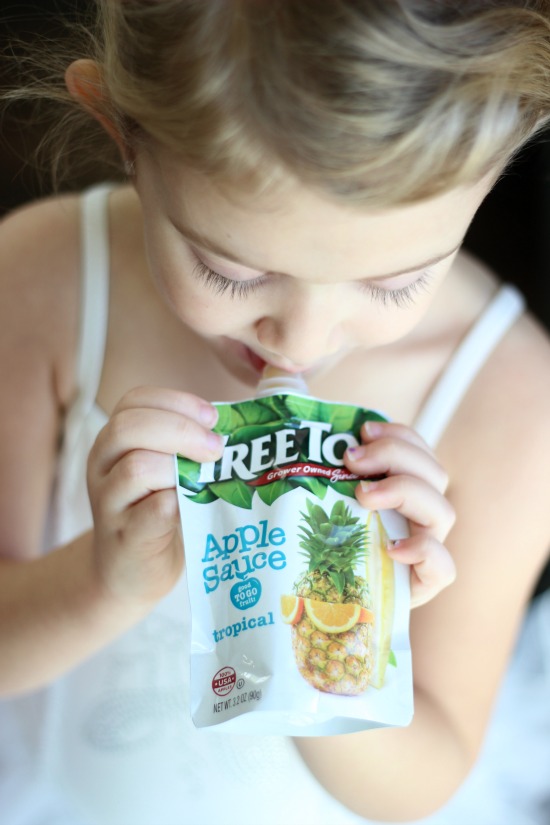 Pouches have been one of Ruby's favorite snacks since she was just a toddler.  I like bringing them with us on the go because they are mess free and don't require a spoon!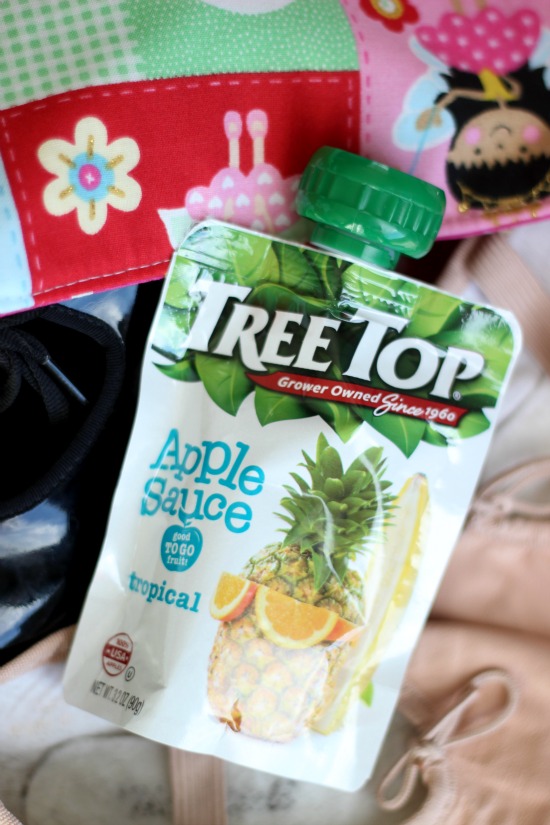 Tree Top is a grower-owned cooperative, located in the heart of Washington's apple country that has been a trusted brand in producing premium ingredients like juices and smoothies for over 50 years!
Share a photo of your child's "hangry2happy" moment on Facebook, Twitter or Instagram. Make sure to use the #Hangry2Happy hashtag and tag @TreeTopInc in your post and you'll be entered to win one of eight survival kit backpacks full of Tree Top apple sauce Pouches, so you'll be ready when your kids reach their limit and desperately need a snack. Official sweepstakes rules.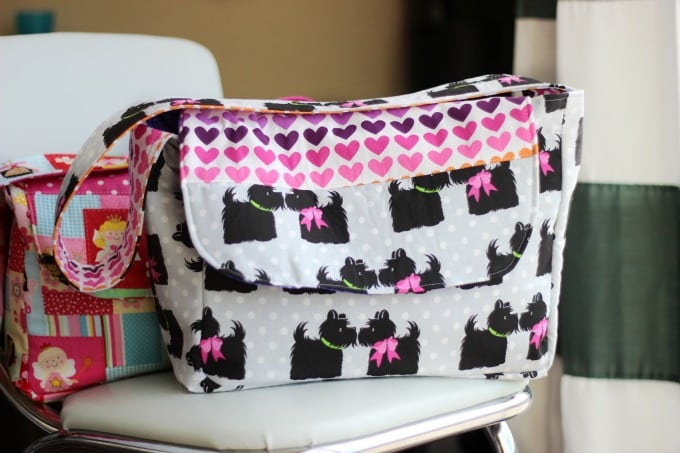 Messenger bag tutorial can be found at
Crazy Little Projects.
I'm hosting a giving away for one kids backpack and filled with Tree Top applesauce pouches. Approximate Retail Value of $50. View Rafflecopter to see the ways in which to enter and show Tree Top your child's Hangry2Happy Moments!
a Rafflecopter giveaway

This is a sponsored post written by me on behalf of Tree Top.