"This shop is part of a social shopper marketing insight campaign with Pollinate Media Group® and EQtainment, but all my opinions are my own. #pmedia  #Qsracetothetop http://my-disclosur.es/OBsstV"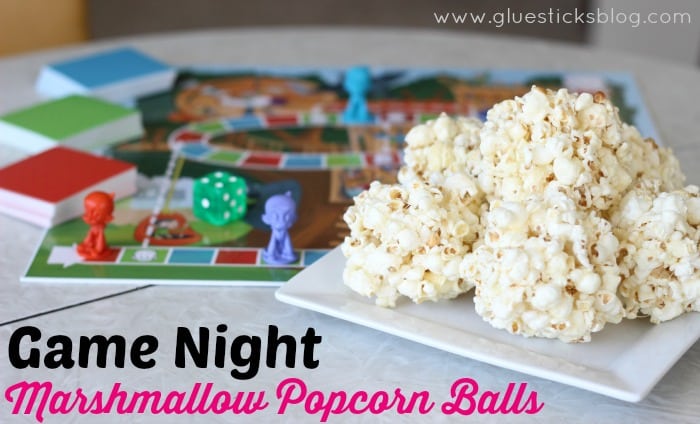 One of my favorite Family Night treats as a child were marshmallow popcorn balls. They were pretty much rice crispy treats made with popcorn, and I loved when my parents made them for us! I've continued making them for my own children and it has become a family favorite recipe. We are big popcorn fanatics here; hence the movie theater popcorn popper in our kitchen, ha!
Make them ahead to pack in school lunches, for a party, or for a fun family game night! I made them last week for the kids to munch on while we tried out a new game!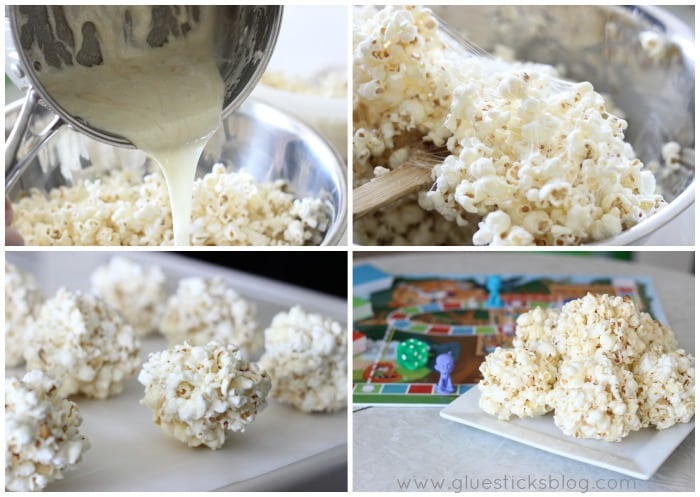 Game Night Popcorn Balls
gluesticksblog.com
1/2 c. popcorn kernels
5 c. mini marshmallows
5 T. butter
pinch of salt
Pop your popcorn using whatever method you prefer. You can also use microwaved popcorn (about 2 bags). I prefer air popped popcorn. Set aside.
In a sauce pan, comine butter, marshmallows, and salt on medium-low heat until smooth and melted. Stir constantly to prevent burning.
Pour marshmallow sauce over popcorn and stir to coat evenly.
Butter your hands a bit and pack into balls.
Place balls on waxed paper until cool.
Makes 10-12 (4″) balls.
Note: you can also press these into a buttered baking pan and cut into squares instead of rolling into balls.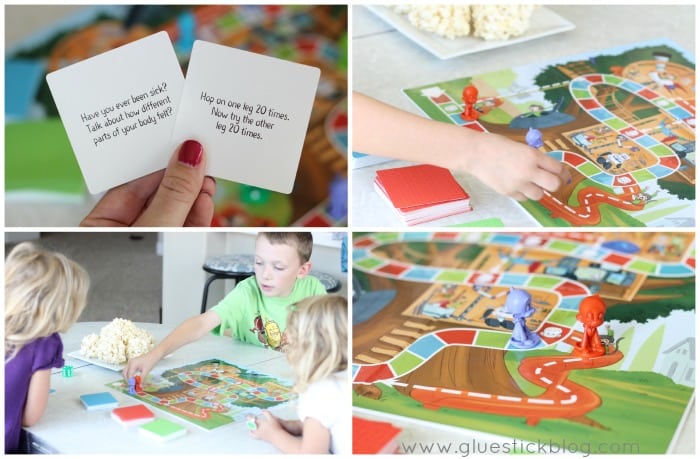 Now set your popcorn balls on a platter and play a new or favorite family game! We played "Q's Race to the Top", one of the newest additions to our game closet. It is perfectly designed for kids 3+ as it challenges them physically and intellectually.
Q is a monkey who, like most children, tends to unknowingly puts his needs above others. You learn all about Q and the dilemmas he faces in his life through the book that accompanies the game. In the end, Q decides that it might be time to become more aware of his surroundings and the feelings of others. The books ends as Q is pondering the day's events in his treehouse.
The game helps children problem solve and think about what they would do/say if in the same situation. I LOVED the question and challenge cards and so did the kids.
With questions like "When is it hard to tell the truth?" it creates great discussions for families while having a fun family game night.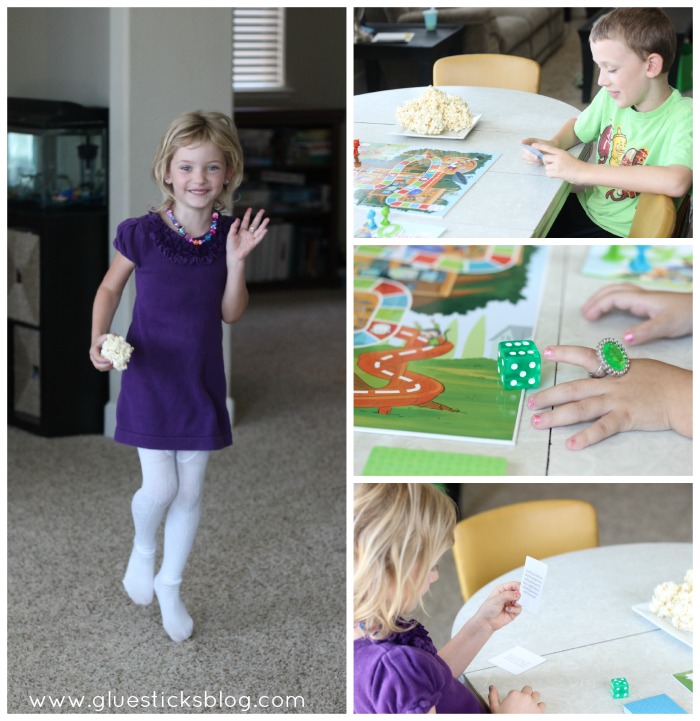 The kids also enjoyed the motor skill challenge questions. Here, Kaylee is demonstrating how to hop on one foot 20 times and then switching to the other foot.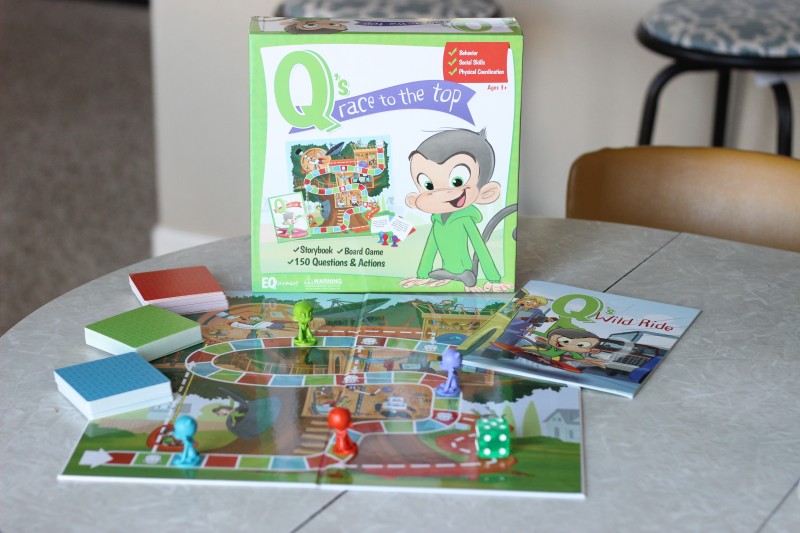 "Q's Race to the Top"  was created by EQtainment. EQtainment helps kids practice emotional intelligence through fun and affordable games, storybooks, and videos.
"Q's Race to the Top" is a BRAND NEW GAME! We were one of the first families to play it and I am so excited that is is being released this week for others to try as well. It is one game that all 4 of my children can play together. You can check out the Kickstart Campaign going on right now with EQtainment!