A collection of our favorite easy bread recipes. From banana bread to Amish white bread, you are sure to find the perfect comfort bread recipes in here! Some are quick and perfect for an easy breakfast, others take a bit more planning. All are absolutely delicious and would make the perfect addition to a brunch or lazy weekend (do those exist anymore?)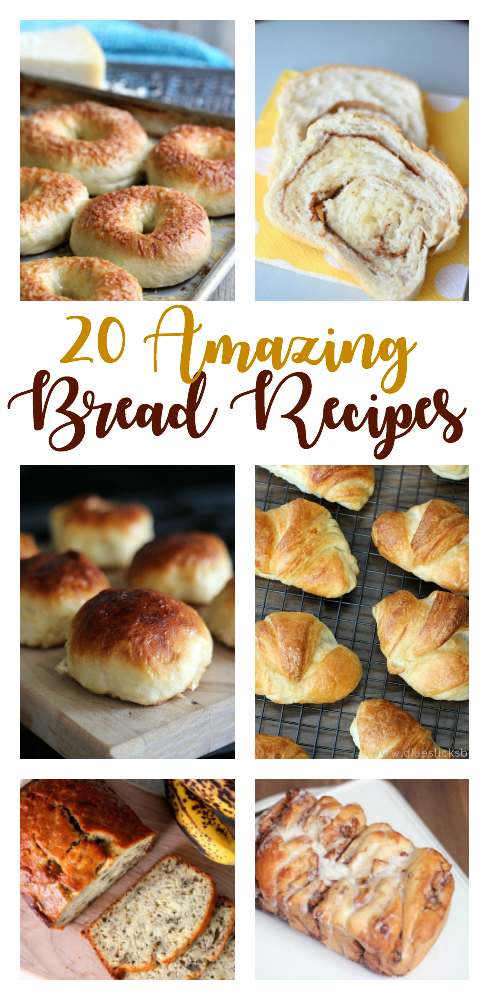 20 of our Favorite Easy Bread Recipes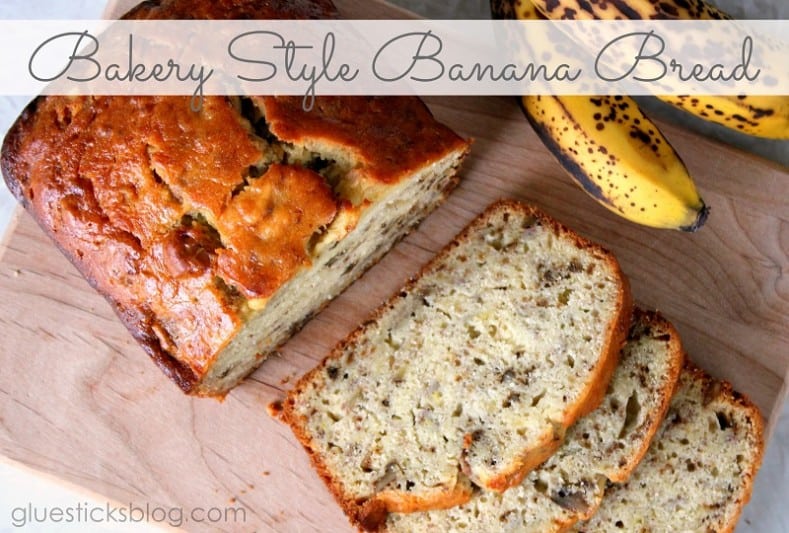 Don't you love when those overripe bananas go on sale at the grocery store? I grabbed a bag for $1.99 the other day, brimming with brown speckled bananas. Lots of them. And I had big plans for those nasty looking bananas and it is this banana bread recipe. At the end of the recipe, I also share a zucchini bread variation!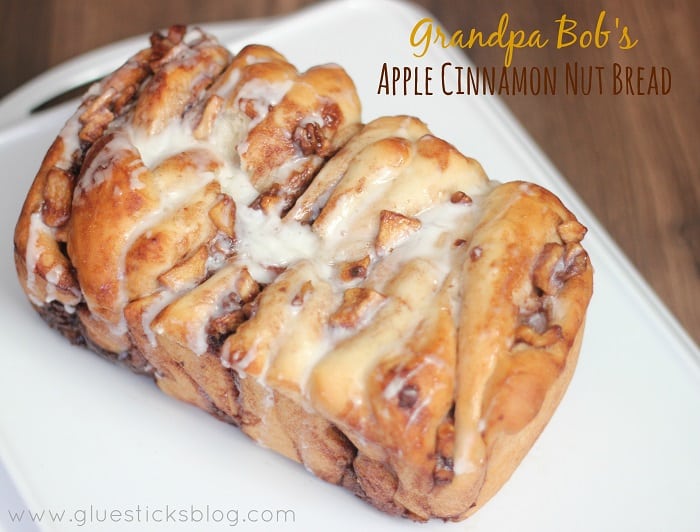 Grandpa Bob's Apple Cinnamon Nut Bread
This apple cinnamon bread is a delicious light, pull apart bread with diced apples, a buttery cinnamon filling, chopped walnuts. Drizzled with a sugary glaze it's a family tradition for us— make it one for your too.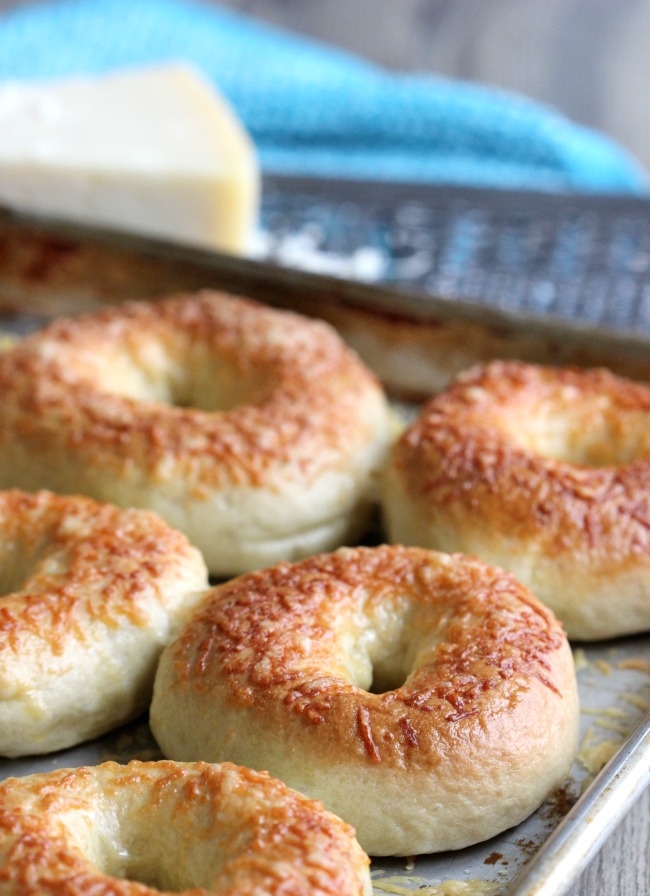 The BEST and EASIEST homemade parmesan bagels. Make delicious bagels at home that rival any from your favorite bagel shop!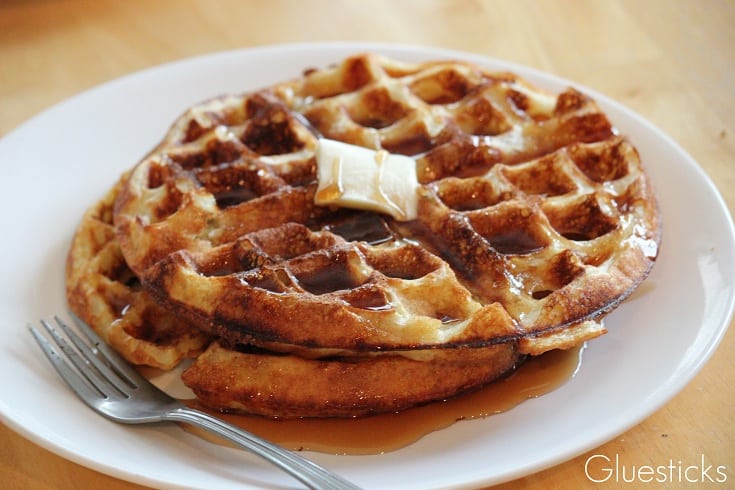 My Grandma Eva always made the best waffles for us when we would stay with her. THE BEST. Super light and crispy. They melted in your mouth. She also had so many delicious things to put on them. Homemade jams, pear conserve, homemade maple syrup (well, from the extract). She would make her batter the night before and it had to sit all night before cooking. These waffles taste just like hers, but are much faster!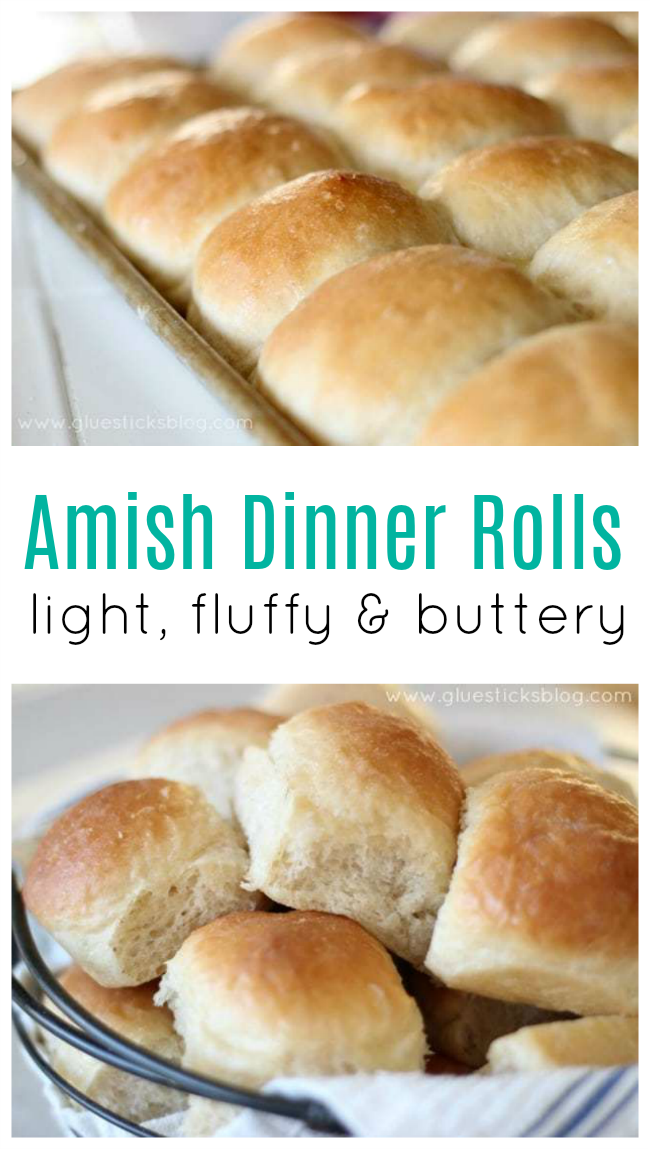 These Amish Dinner Rolls are so delicious and light! You'll find the recipe for the bread below using the same dough. I've made it so many times that I've memorized the recipe!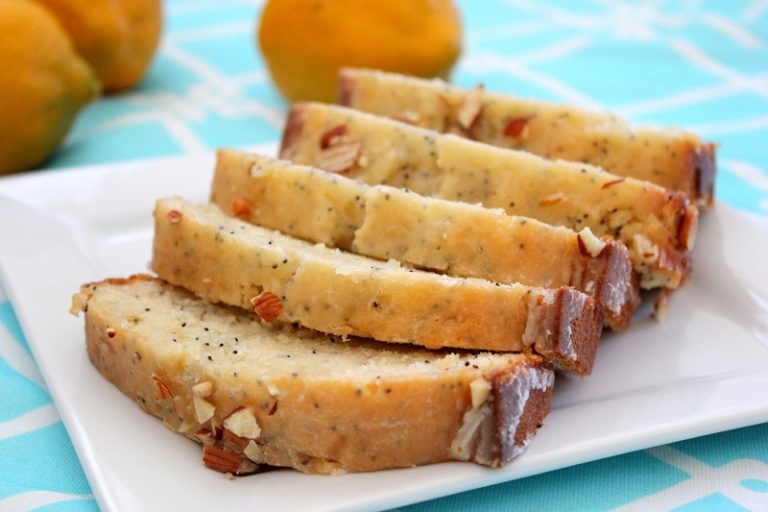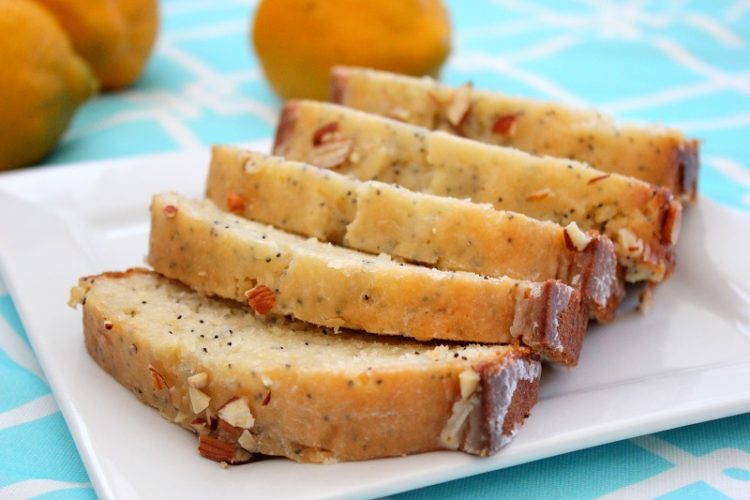 Almond Poppyseed Bread with Lemon Glaze
Almond poppy seed bread with a delicious lemon glaze and crunchy almonds on top. This recipe makes 2 loaves; one for you and one for a friend!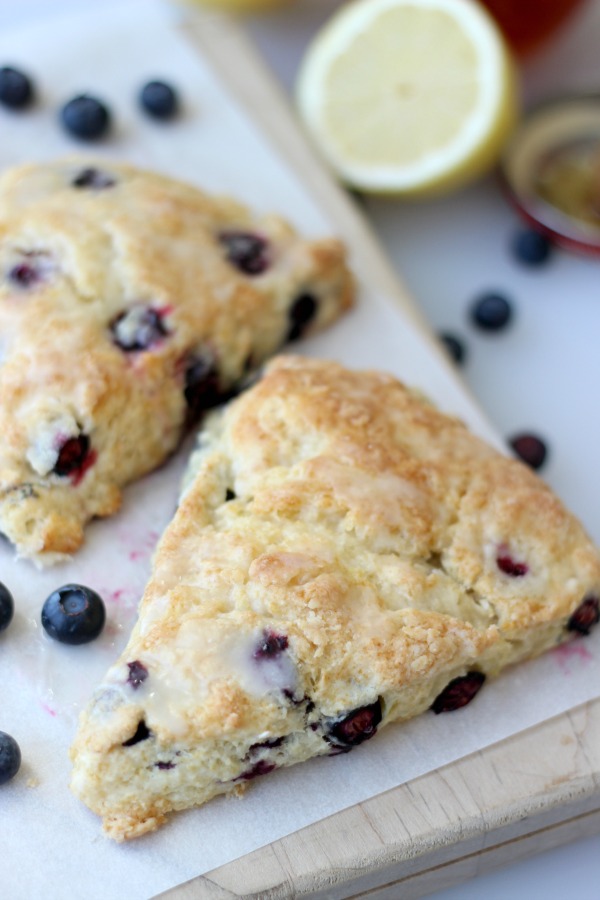 Blueberries, freshly squeezed lemons, and cold butter are the key ingredients to this deliciously light and fluffy blueberry scones recipe. Perfect to enjoy with a cup of herbal tea on a cold morning!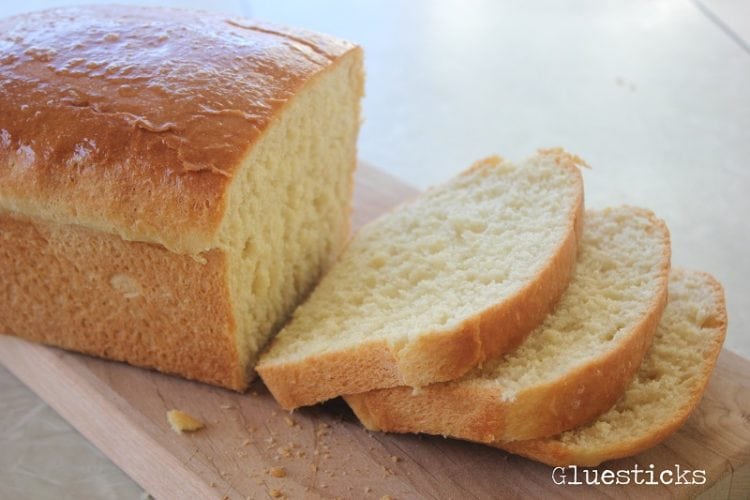 One of my kids' favorite bread recipes! This Amish white bread yields 2 loaves of perfectly soft white bread. Perfect for sandwiches, toast, or eating fresh from the oven with butter. It has been a family favorite for years!
Cinnamon roll pizza.  A fun twist on our favorite dessert and dinner in this house. Delicious sweet dough topped with butter and a gooey brown sugar and cinnamon topping. Then finished off with a vanilla glaze. If you've tried our 90 minute cinnamon rolls, you know how simple and easy this recipe is. Rolling it out into a pizza is just a fun variation!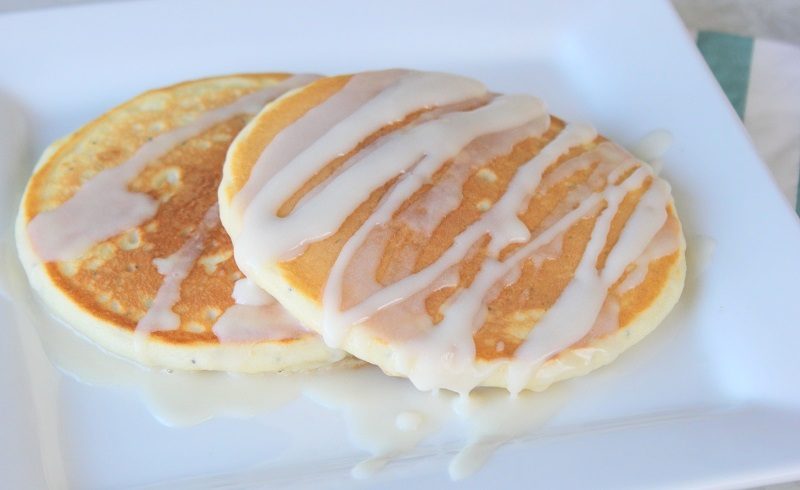 Almond Poppyseed Pancakes with Vanilla Glaze
Every family has a staple pancake recipe. This one is ours.  They come out light and fluffy every time and is a perfect recipe to customize. Here is our latest adaptation: Almond Poppy Seed Pancakes. The result? Pancakes so perfect and delicious that the kids were literally licking their plates. The vanilla glaze was probably to blame there. Our basic recipe for pancakes comes from the Betty Crocker Red Cookbook. Here is how we adapted it to make this delicious dessert breakfast.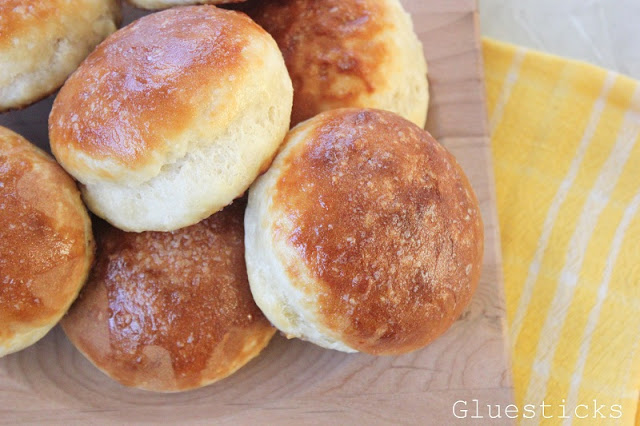 Homemade Pretzel Rolls (with a link to the pretzel stick variation)
One of our FAVORITE bread recipes is the homemade pretzel recipe that I have shared on here before. Last week we decided to try a new twist on them! We've made them in pretzel shapes, rods, and bites. This time I made them into rolls to have with soup and they were amazing, once again! A few things to do differently when making them into rolls, but they are just as easy and will leave you swearing to never spend money on a pretzel at the mall again!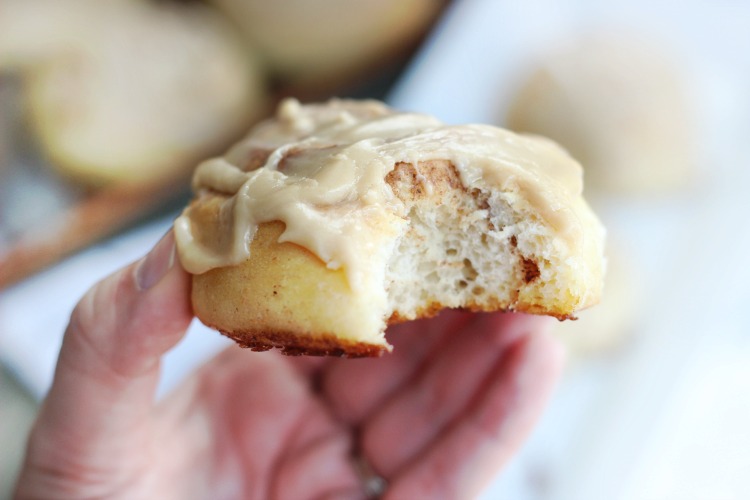 90 Minute Cinnamon Rolls With Caramel Frosting
Our caramel cinnamon rolls come together in 90 minutes! Soft, cinnamon rolls covered in decadent caramel frosting. Easy to make and a definite crowd pleaser!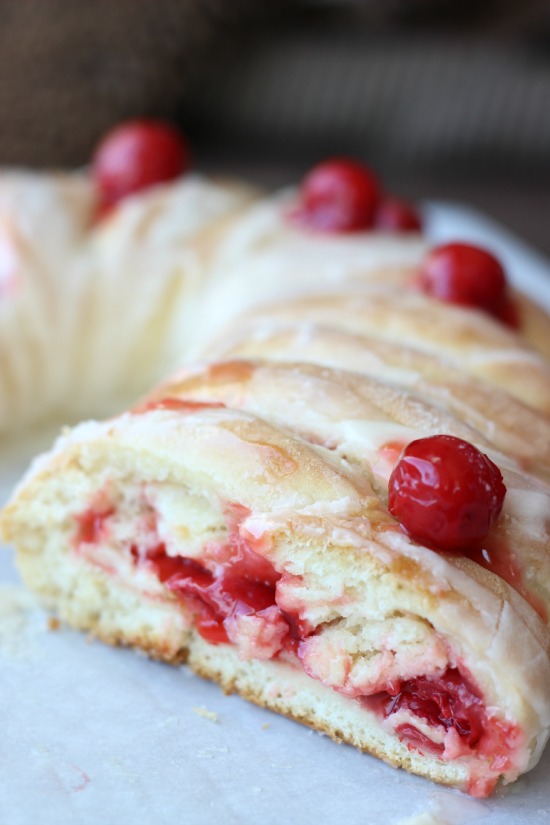 This delicious cherry filled candy cane braided bread is drizzled with a sweet vanilla icing! It's the perfect treat for the holidays.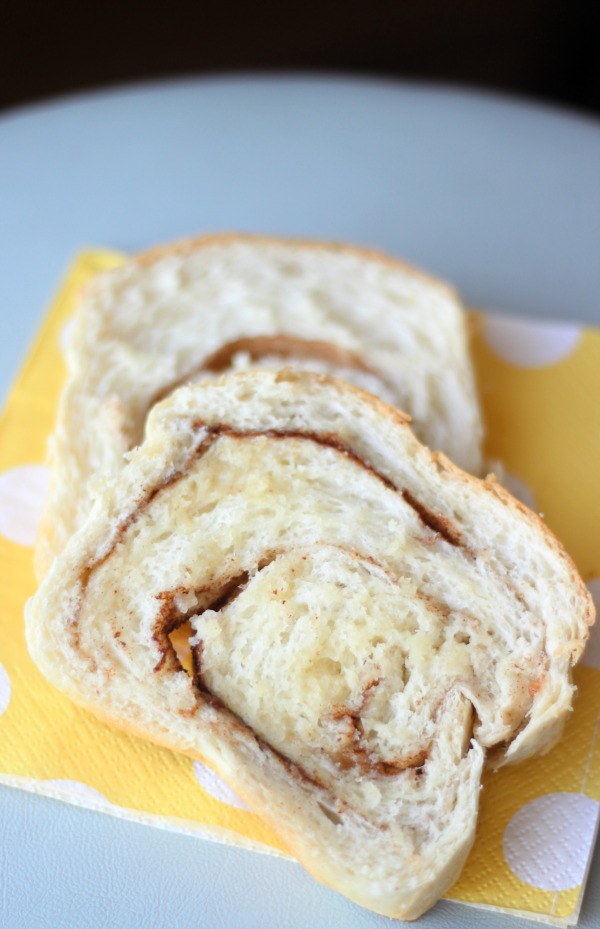 This cinnamon bread recipe is perfect for cinnamon toast, or to bake for gifts! Swirled cinnamon goodness, your family will thank you!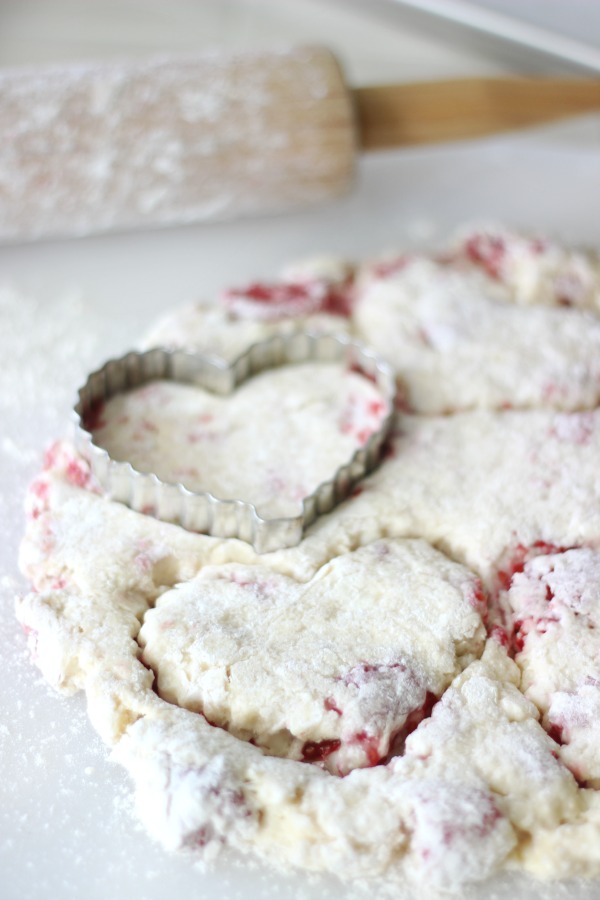 White Chocolate and Raspberry Scones
Fresh raspberry scones that are light and melt in your mouth buttery. Perfect for a Sweetheart's breakfast on Valentine's Day!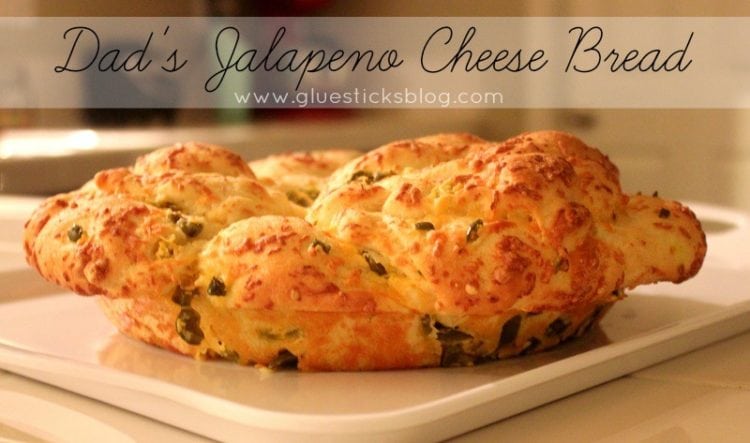 My dad was a truck driver when I was growing up. He delivered paper products to grocery stores all over Northern California. Sometimes his customers would give him baked goods from the bakeries and this bread was inspired by one of the gifts he received. He has always loved spicy food and really loved the jalapeno cheese bread that he tried. I remember he came home one time with a bottle of sliced jalapenos and asked me to make up a batch of bread dough so that he could try re-creating the bread from the store. It was delicious! A moist pull-apart bread that had a nice kick, but wasn't too spicy.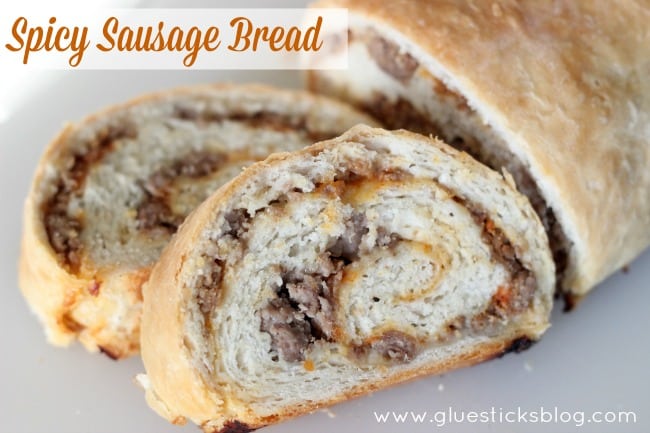 This one of my husband's favorite breads. One that he actually requests. This is kind of a big thing because he is a pretty laid back and doesn't usually doesn't really care what I make. He eats it all. Our spicy sausage bread is a twist on one that our friends in Ohio used to make for us. They shared their technique and we've been making it ever since. This spicy sausage bread is great for breakfast or an appetizer. I've made it for Christmas morning the past couple of years and it's a nice twist on a traditional sweet roll.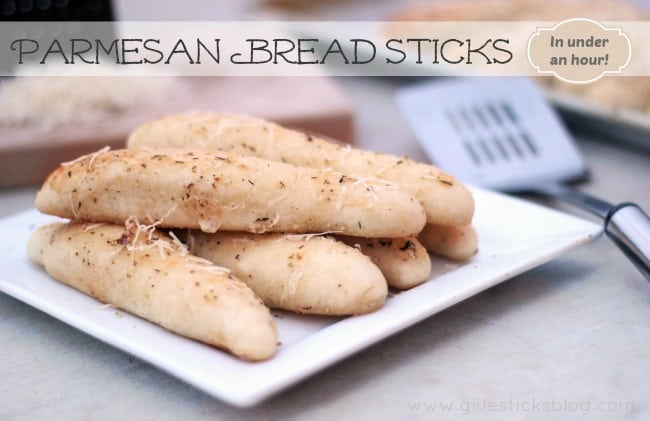 I went to a bread making class at church during the first year of our marriage. The gal teaching the class was one of the best bakers I knew. She made amazing cakes and breads and was a family friend my whole life. She shared some tried and true family bread recipes with us. These Parmesan breadsticks are one of the recipes I learned that night. When you find a great fool-proof recipe, you hold on to it. Especially when you are just starting out and beginning your own recipe collection. I was excited to learn from the best!
 If you like collections like this one, here is another collection. Comfort meals and soups to accompany our bread!