A delectable collection of holiday treat recipes that perfect for adding to treat plates, neighbor gifts, teachers, or cookie exchanges! This post contains an affiliate link.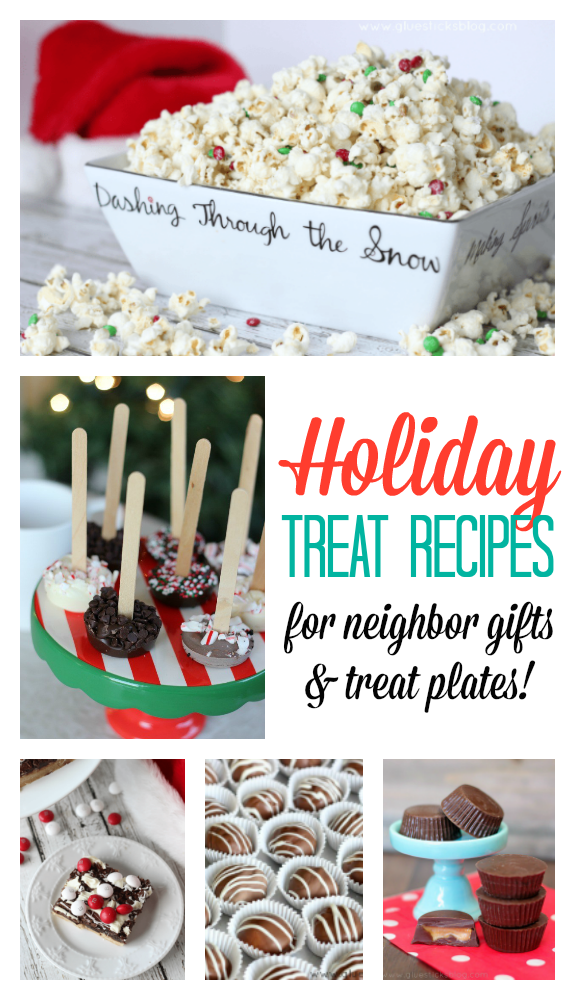 One of the best parts about the holidays pulling out our favorite recipes. Food is such an easy way to quickly walk down memory lane. I associate so many fun childhood memories with the traditional foods that my grandma and mom would make during the holidays.
Here are some of our favorite holiday treat recipes.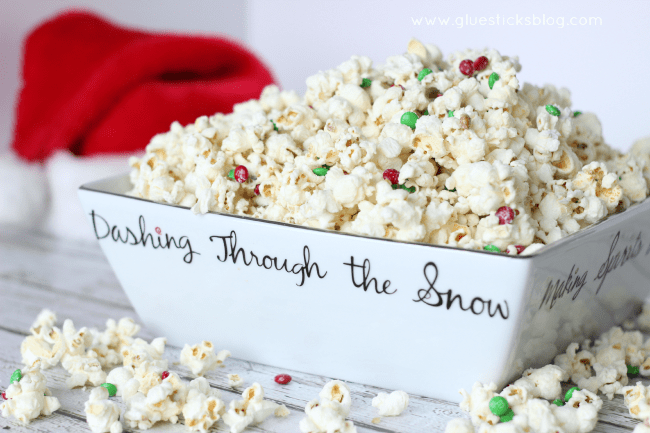 Santa's White Chocolate Popcorn
A delicious combination of sweet and salty! Popcorn tossed in white chocolate and M&Ms and then set out to dry!
Hot chocolate sticks are so fun! Swizzle in a cup of warm milk for a rich and decadent treat.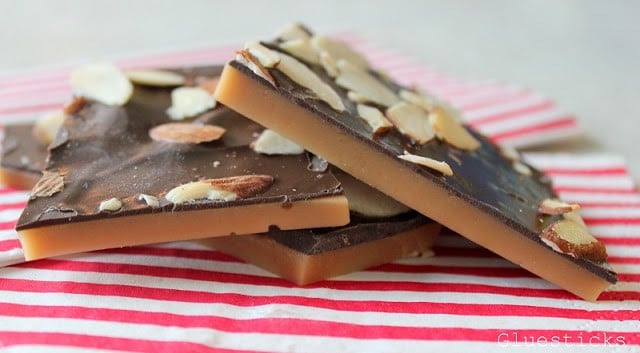 How to Make Perfect English Toffee
My aunt's tried and true recipe for English toffee is a MUST-HAVE in our home every Christmas!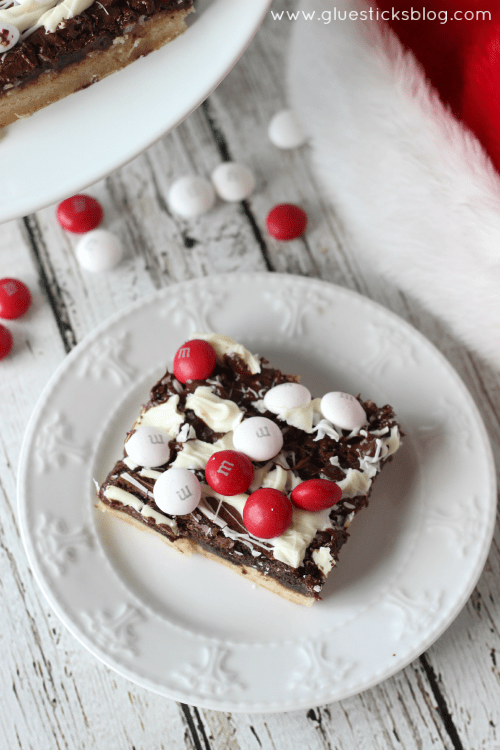 White Chocolate Peppermint Brownies
A fun twist on brownies. These double layered treats are filled with chocolate and peppermint flavor!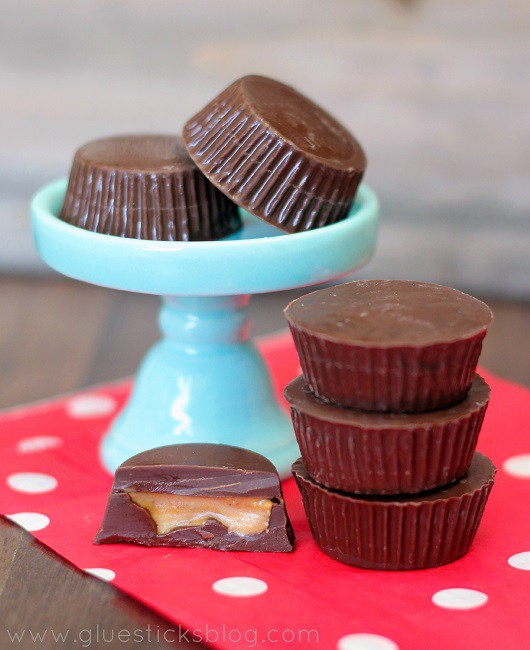 Dark Chocolate Peanut Butter Cups
An oldie, but goodie. Who doesn't love the combination of peanut butter and chocolate? You can buy candy molds to make your own peanut butter cups! Try other fillings too!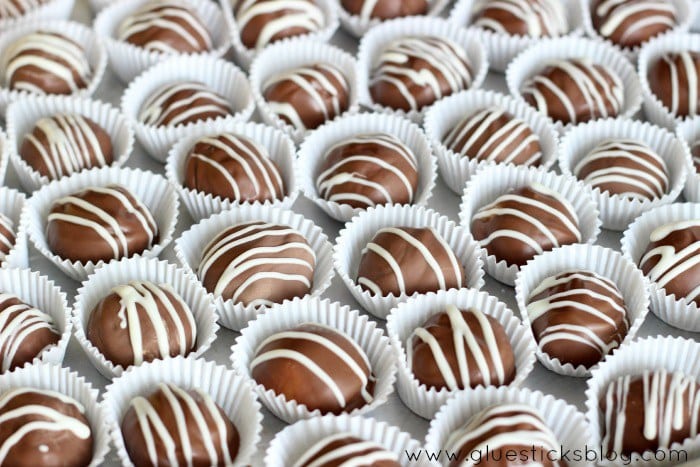 I buy my caramel filling from online and roll it up before dipping into chocolate. These caramel truffles are SO easy to make!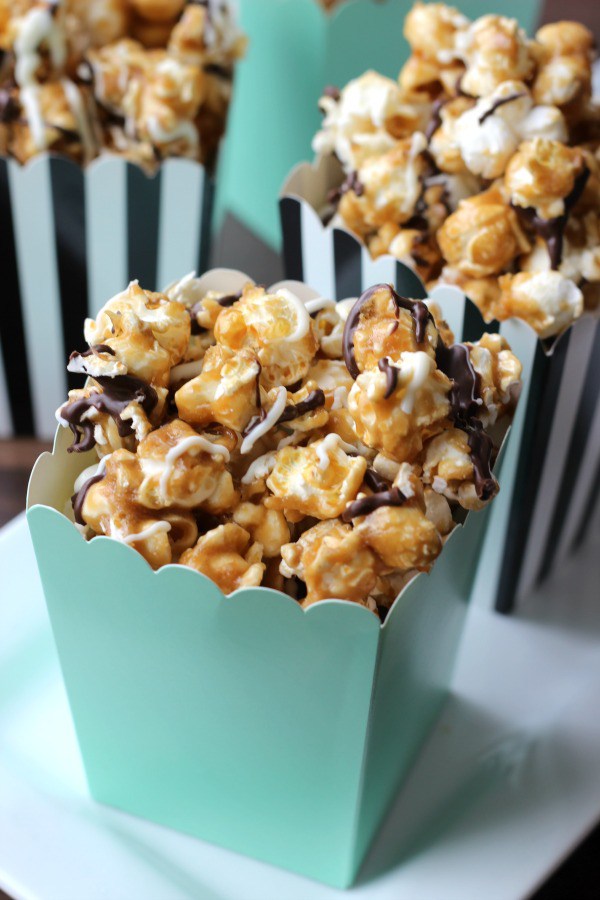 Black and White Caramel Popcorn
A copycat version of Zebra corn, this black and white caramel corn is very, very addicting. Eat cautiously!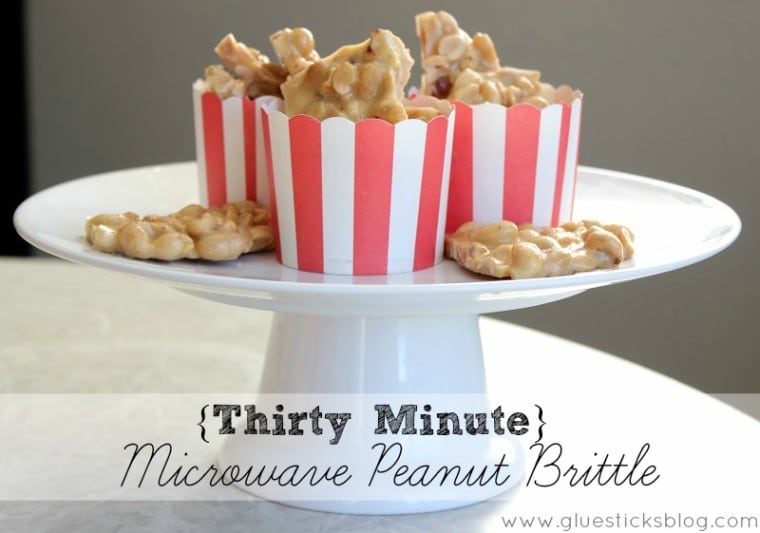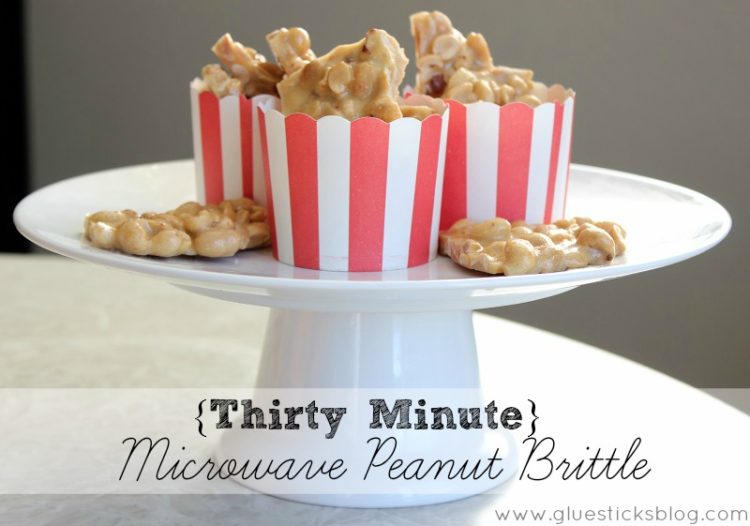 I remember my mom making microwave peanut brittle for family and friends during the holidays. Make sure to test your microwave for cooking times as each microwave cooks differently!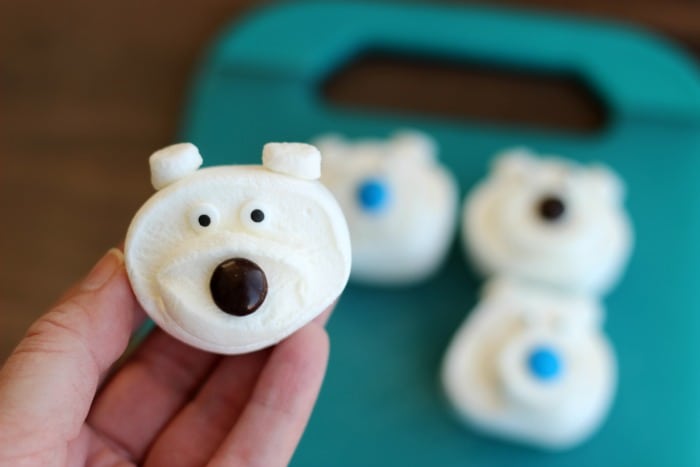 These polar bear marshmallows are always popular with kids. They are super easy to make too! Perfect for dipping into hot chocolate.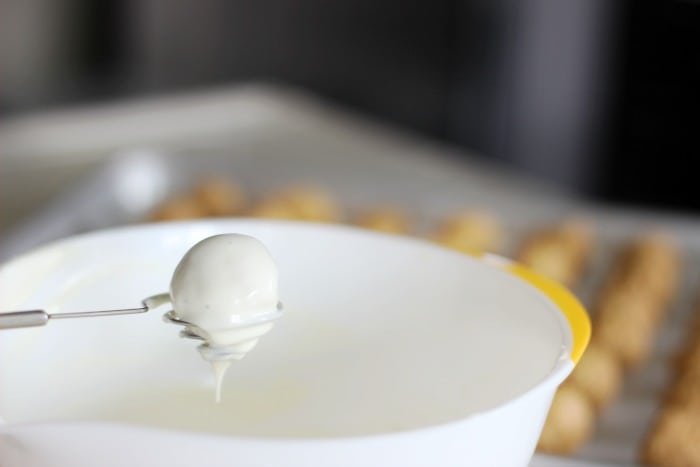 Peanut butter, rice krispies cereal and white chocolate combine for my FAVORITE truffles around!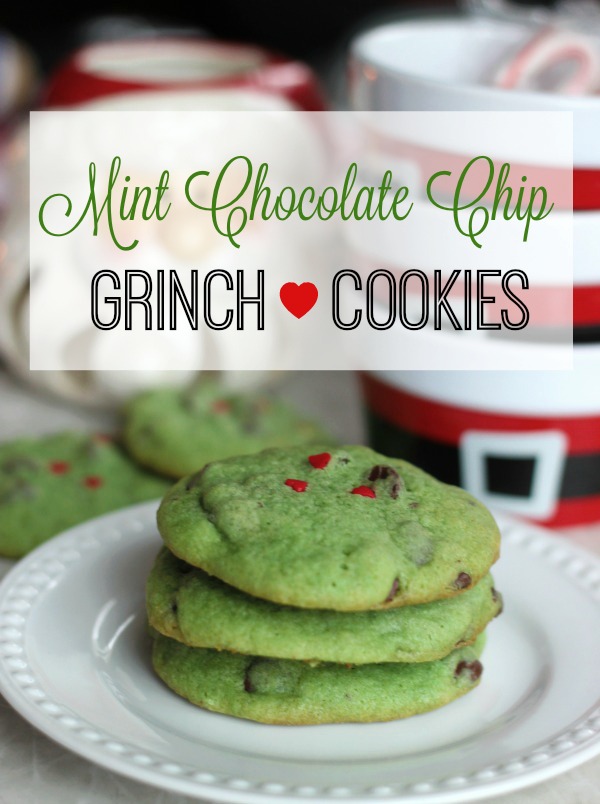 Peppermint Grinch Cookies
Dig out your Valentine's day sprinkles and make these cute grinch cookies!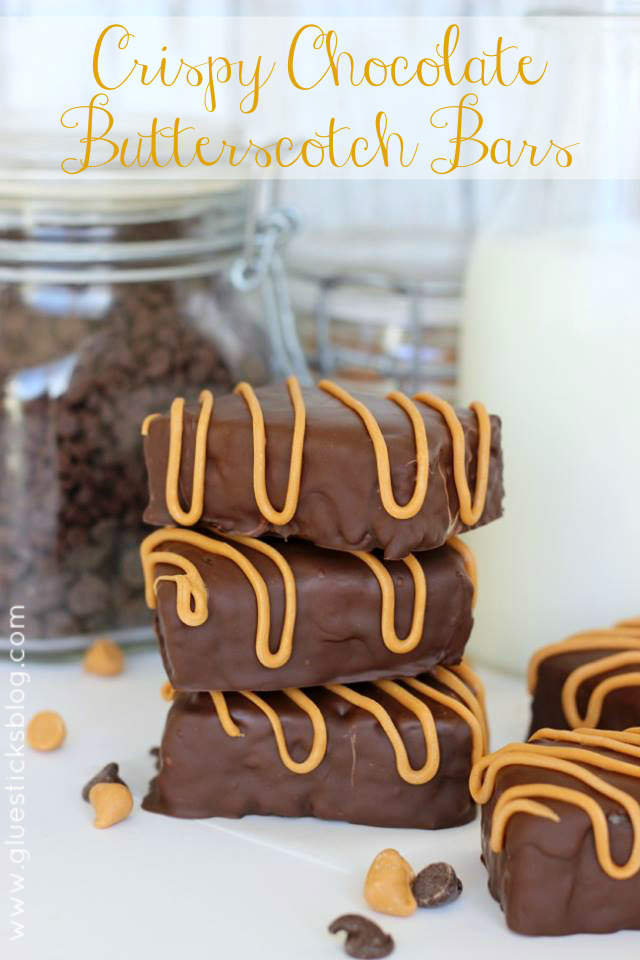 Peanut Butter Butterscotch Bars
A fun twist on my grandma's scotcheroo recipe! These individual peanut butter butterscotch bars are great to package up for treat plates.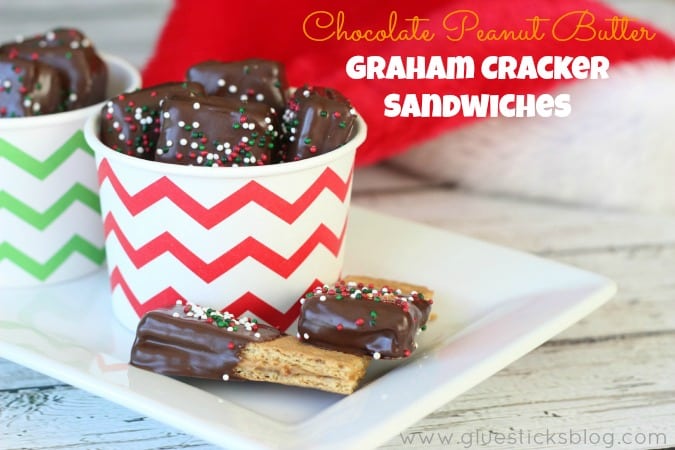 Chocolate Peanut Butter Graham Cracker Sandwiches
Keeping it simple with graham crackers spread with peanut butter, dipped in chocolate and sprinkled with holiday sprinkles.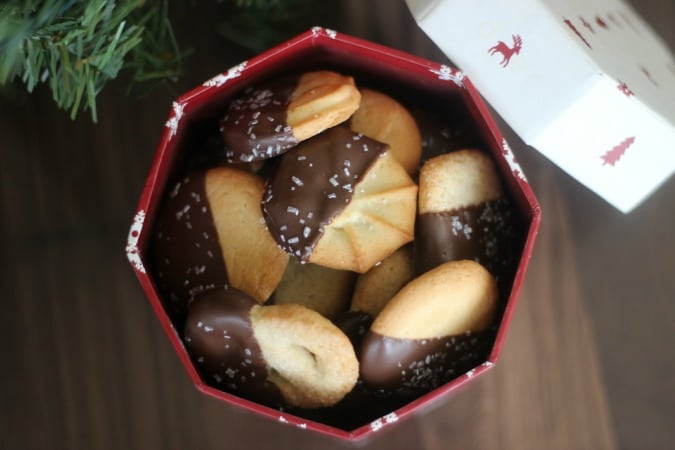 Chocolate Dipped Butter Danish Cookies
Store-bought Danish cookies dipped in chocolate are beautiful and simply semi-homemade.
Have you tried homemade marshmallows? You probably shouldn't because you'll never want to go back!
If you liked these holiday treat recipes you might also like these 50 cookie exchange recipes!