This post was most recently updated on May 12th, 2023
30 of the best bake sale recipes that stand out from the crowd. Cookies, rice krispies treats, scotcheroos, candy, and more! Plenty of bake sale table favorites!
You might also like our holiday collection of sweet treats! 24 Christmas Candy Recipes and 24 Christmas Cookie Recipes!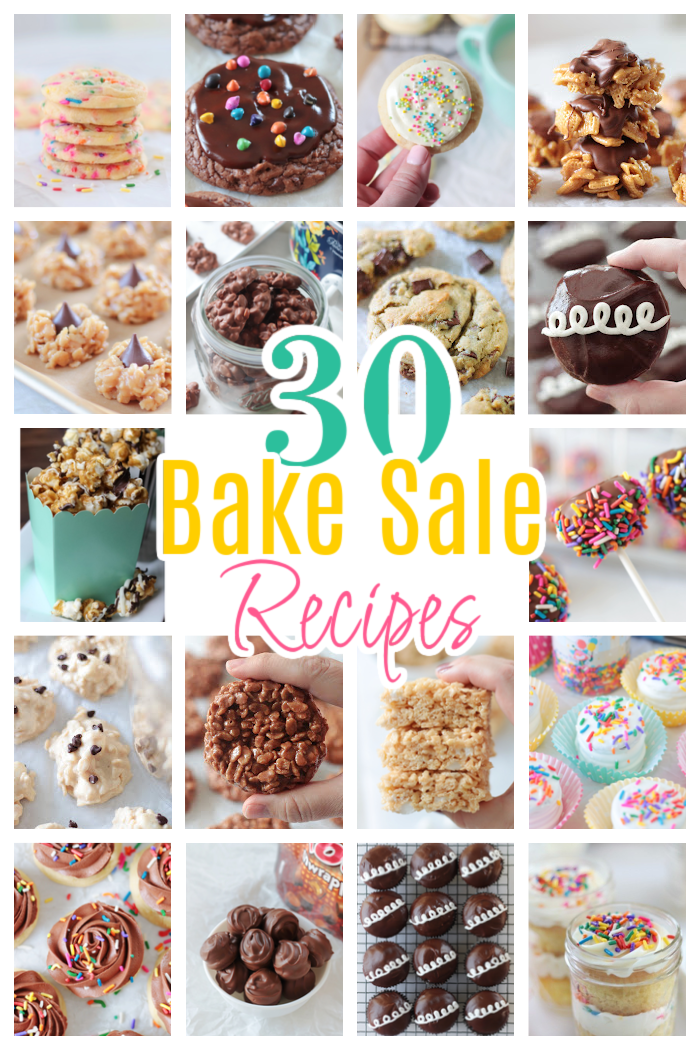 30 Bake Sale Recipes
I can't even count how many times I've sent baked goods with my kids for service projects, parties, bake sales, and youth activities. One thing that I've noticed is that when it comes to bake sales, the best-sellers are the ones that stand out. The ones in a cute package, the ones with sprinkles, the ones that are jumbo-sized. I've compiled 30 bake sale ideas that would easily be show-stoppers at your next bake sale and go for top dollar!
No need to be a professional baker to make amazing sweets and treats. Grab your apron and I'll walk you through each recipe. Most include step-by-step videos too!
Cookie Bake Sale Recipes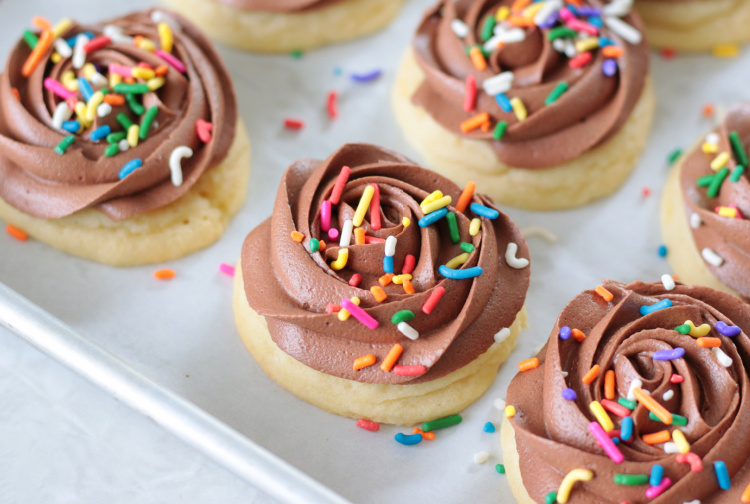 Cupcake Cookies: Cupcake cookies are just plain fun—when you want a soft buttery cookie AND fluffy chocolate cupcake frosting. We love these easy-to-make show-stopping cookies and don't forget the sprinkles!
Hostess Cupcake COOKIES: If you like Hostess cupcakes you'll love our cookie version! A soft and chewy chocolate cookie topped with marshmallow buttercream and then dipped in a chocolate glaze. Inspired by everyone's favorite cupcake. YUM!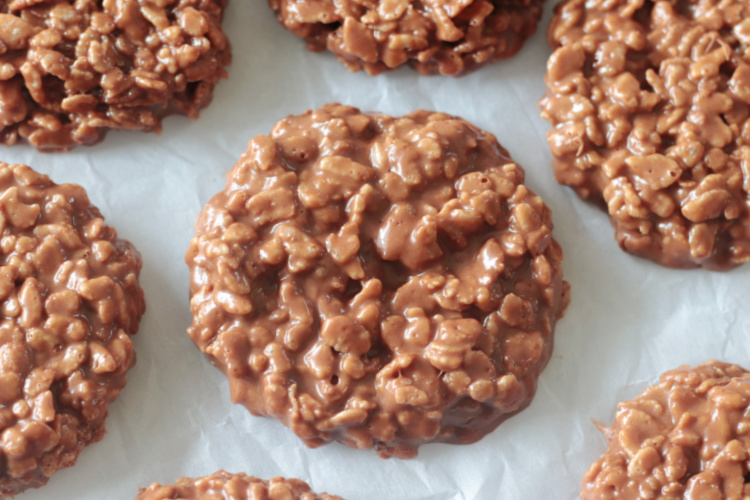 Star Crunch Cookies: This is the easiest copycat star crunch cookies recipe! Combine melted chocolate, caramel, butter, marshmallows, and Rice Krispies cereal into the most delicious no-bake cookies! Soft, chewy, and tastes like the real childhood treat from Little Debbie!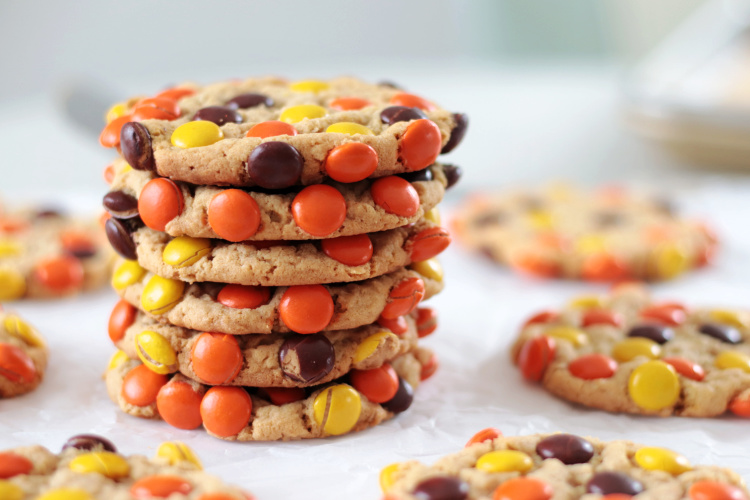 Reese's Pieces Cookies: These bakery-style Reese's Pieces peanut butter cookies are soft and exploding with peanut butter flavor. Instead of stirring Reese's Pieces candy into the dough, we add them to the top of the cookie before baking, creating show-stopping cookies.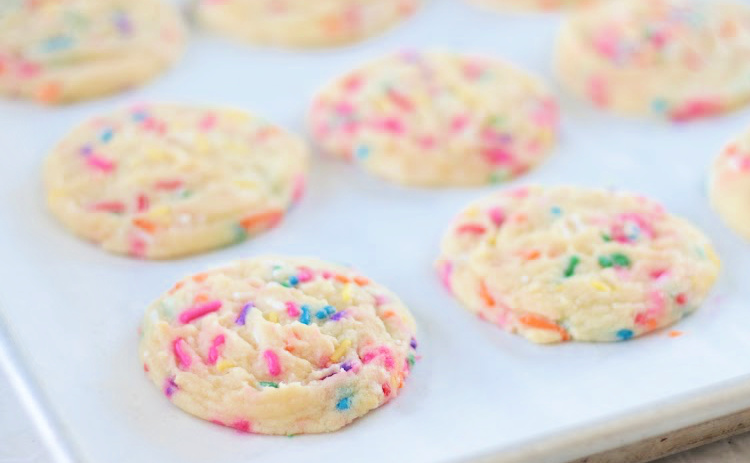 Funfetti Cookies: The softest Funfetti sugar cookies. Buttery, soft, and loaded with colorful sprinkles! Funfetti sugar cookies are always a hit! If you like drop sugar cookies this will quickly become your new go-to recipe!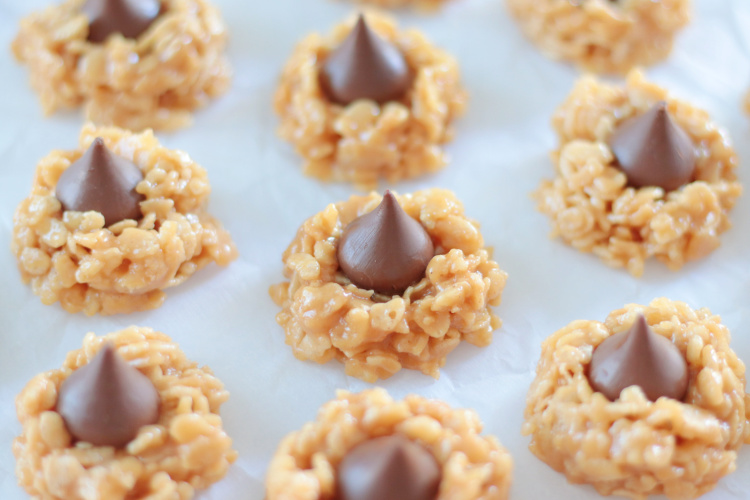 No-Bake Peanut Butter Blossoms: These no-bake peanut butter blossoms start with a peanut butter Rice Krispies base, similar to scotcheroos, and are topped with a Hershey's Kiss! A fun twist on a classic treat.
Cosmic Brownie Cookies: Our cosmic brownie cookies are a fun nod to the Little Debbie classic and are made with a brownie mix! Soft and chewy brownie cookies topped with ganache and cosmic rainbow chips. The perfect cookie for chocolate lovers!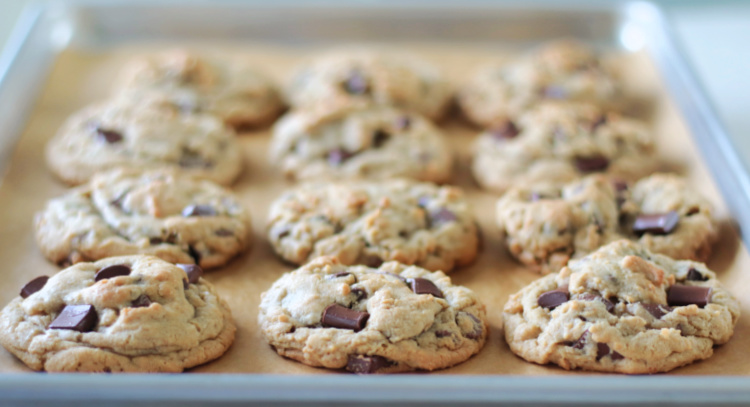 Chick-fil-A Chocolate Chunk Cookies: These copycat Chick-fil-a chocolate chip cookies are the real deal. Large cookies that are thick, loaded with chocolate chunks, milk chocolate chips, and oats. Serve warm with a glass of cold milk!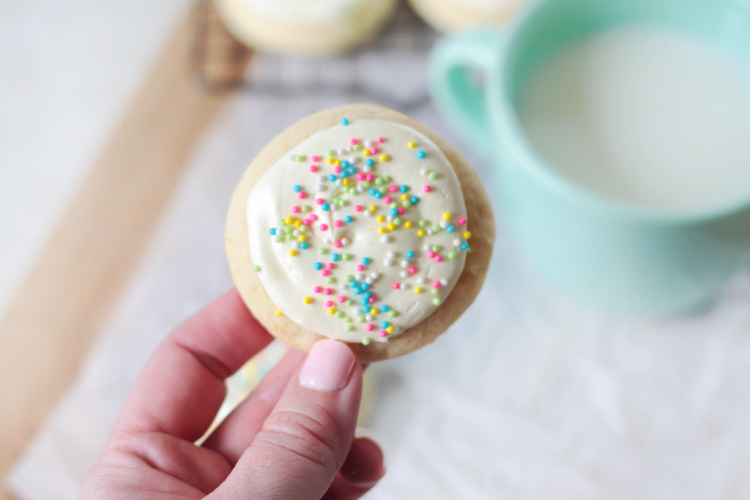 Soft Sugar Cookies with Marshmallow Frosting: These soft sugar cookies melt in your mouth, and are even better with marshmallow creme frosting! No chilling or rolling required.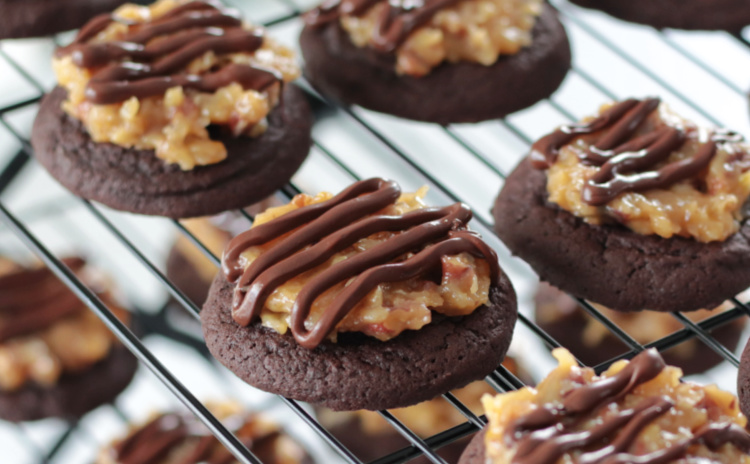 German Chocolate Cookies with Coconut Frosting: If you like German Chocolate cake you'll love our German Chocolate cookies with homemade coconut pecan frosting. Drizzled in melted chocolate they are a decadent treat!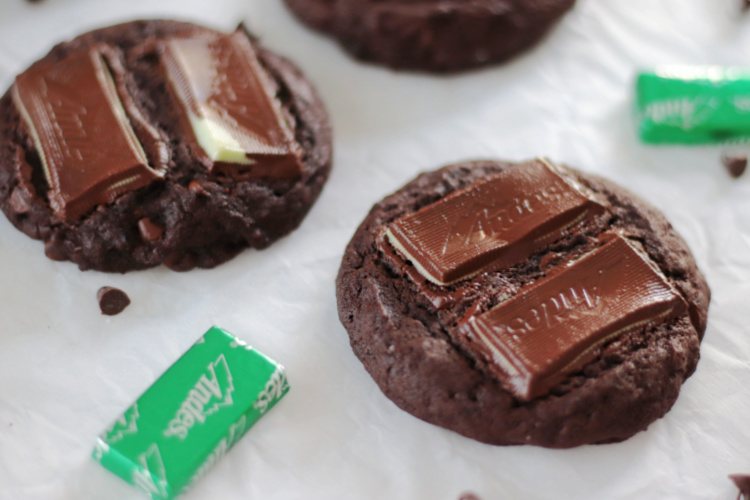 Andes Mints Cookies: Dark chocolate cookies, mini chocolate chips, and decadent Andes mints. These double chocolate Andes mint cookies are heavenly!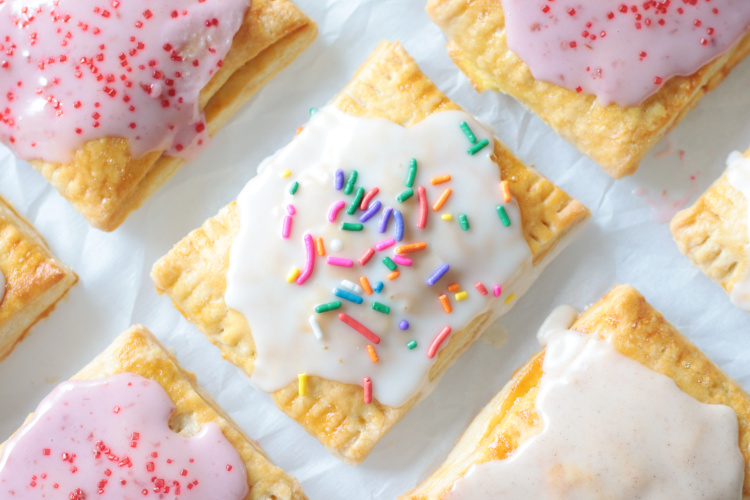 Make your own strawberry, raspberry, or brown sugar pop tarts. Our homemade pop tarts are made with a flaky crust and are EASY to make! Our homemade version tastes 100x better than store-bought pop tarts. The crust is flakey and delicious!
Bar Bake Sale Recipes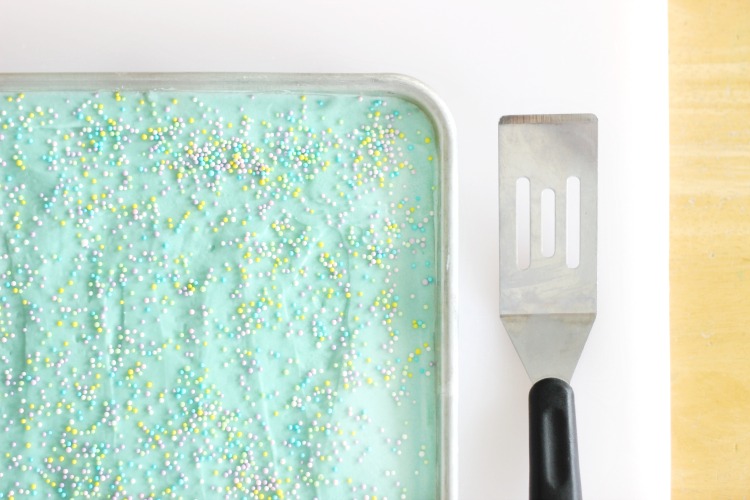 Sugar Cookie Bars: Bakery sugar cookie bars are buttery, soft, and melt-in-your-mouth delicious! Frost with vanilla buttercream and add mini sprinkles and they are the perfect dessert to serve for any occasion!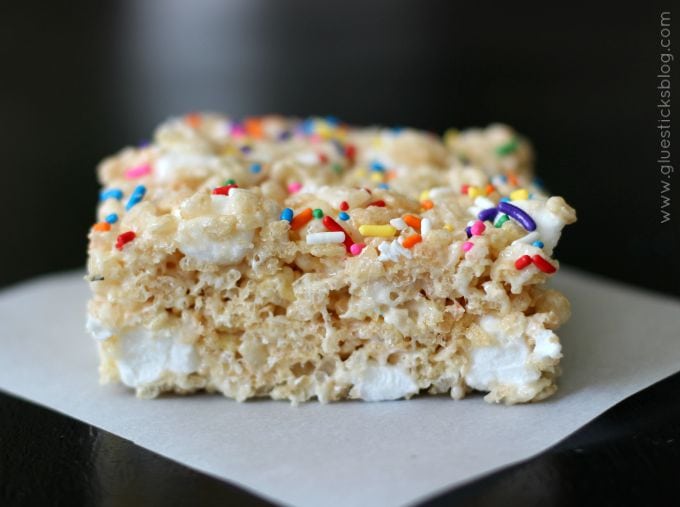 Bake Sale Rice Krispies Treats: Thick and spongy bake sale rice krispie treats, made even better by stirring in extra mini marshmallows! Cut into large squares to serve or package for your next bake sale. A delicious snack that will go fast! You might also like our lemon version!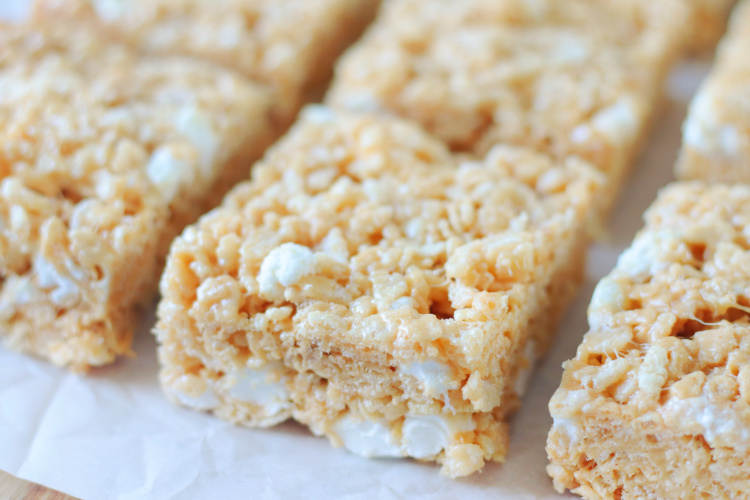 Fluffernutter Rice Krispies Treats: Thick and spongy bake sale rice Krispies treats, made even better by stirring in extra mini marshmallows! Cut into large squares to serve or package for your next bake sale. A delicious snack that will go fast!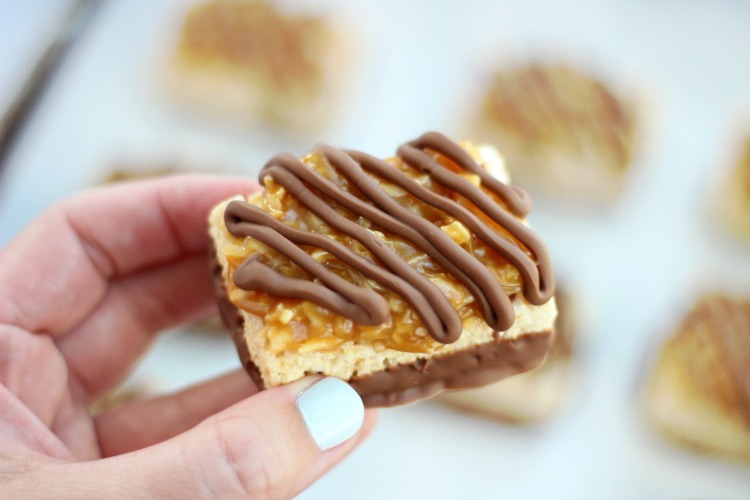 Samoas Rice Krispies Treats: Pre-made Rice Krispies Treats are dipped in chocolate and spread with a delicious mixture of caramel and toasted coconut to create Samoas Rice Krispies Treats! The next time you are in the produce section at the grocery store, grab a tub of apple caramel dip and you are on you your way to having one of the most delicious treats ever!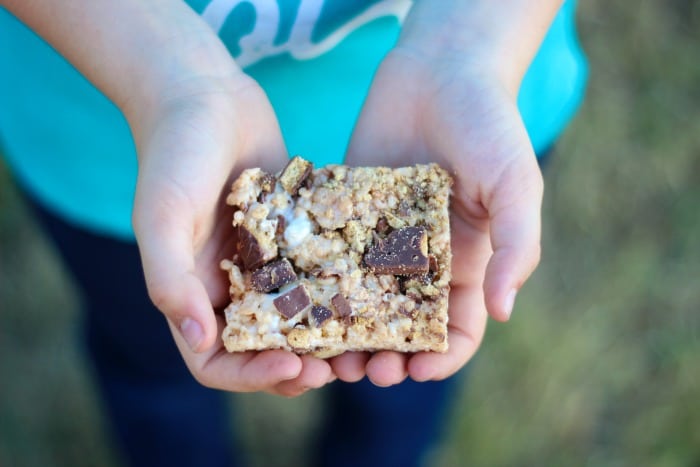 S'mores Rice Krispies Treats: How do you take Rice Krispies Treats up a notch? Combine them with a classic summer treat! S'mores Rice Krispies Treats made with chocolate-covered graham crackers are where it's at!
Candy and Treats Bake Sale Recipes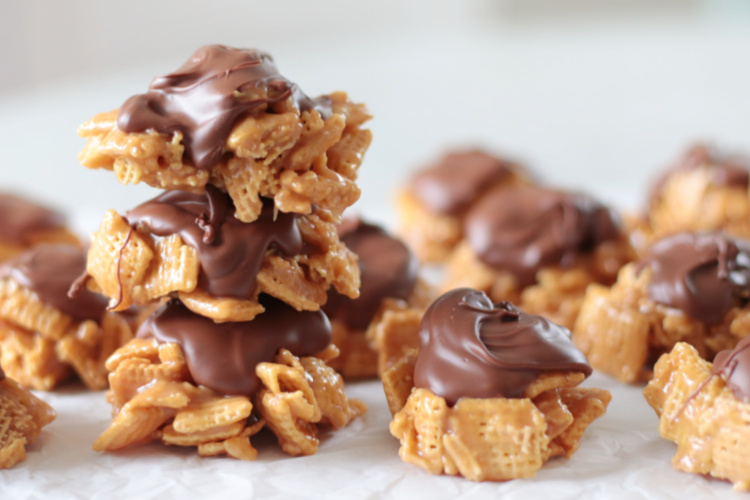 Chex Scotcheroos: If you like Scotcheroos made with crispy rice cereal, you'll LOVE our corn Chex version! They might even be a little better! A great variation on the classic treat.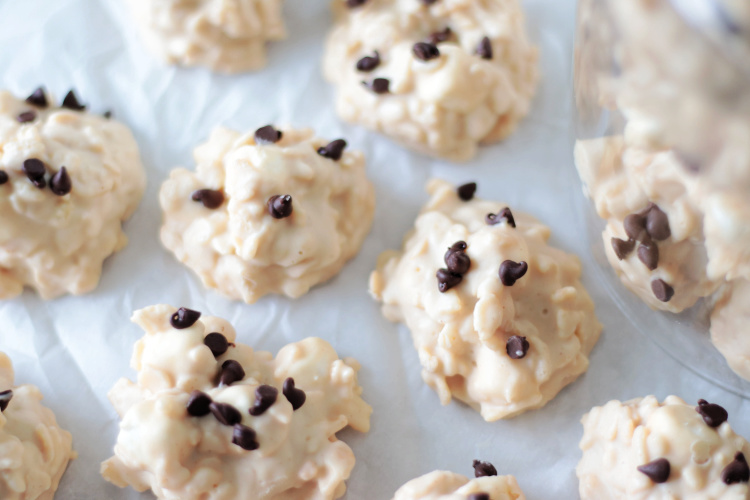 Avalanche Cookies: White chocolate, peanut butter, rice krispies cereal, and mini marshmallows. Combine them all together to create avalanche cookies! Melt in your mouth, no-bake cookies that are rich and delicious!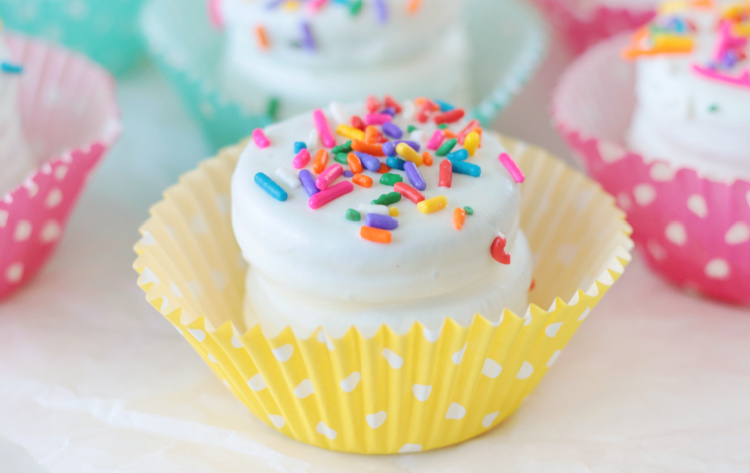 Oreo Cookie Stacks: Chocolate-covered OREO cookie stacks are easy to make and are so festive to give as gifts or treat yourself! Just as delicious as anything you'd find at a chocolate shop or bakery. Oreo cookies dipped in chocolate and stacked. Once hardened these stacks are easy to package!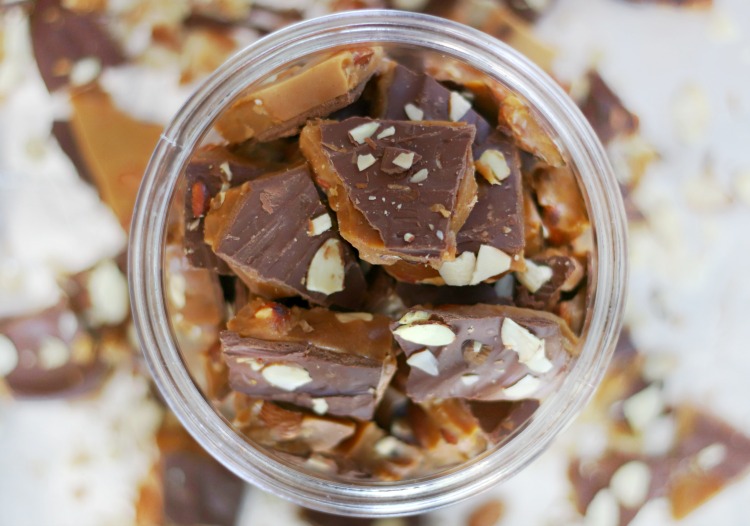 Chocolate-covered OREO cookie stacks are easy to make and are so festive to give as gifts or treat yourself! Just as delicious as anything you'd find at a chocolate shop or bakery.
Brownie Pops:  Brownie cake pops are easy to make and taste incredible. Moist and delicious and no frosting or cream cheese, just mash up fresh brownies, roll them into balls, and dip them in chocolate!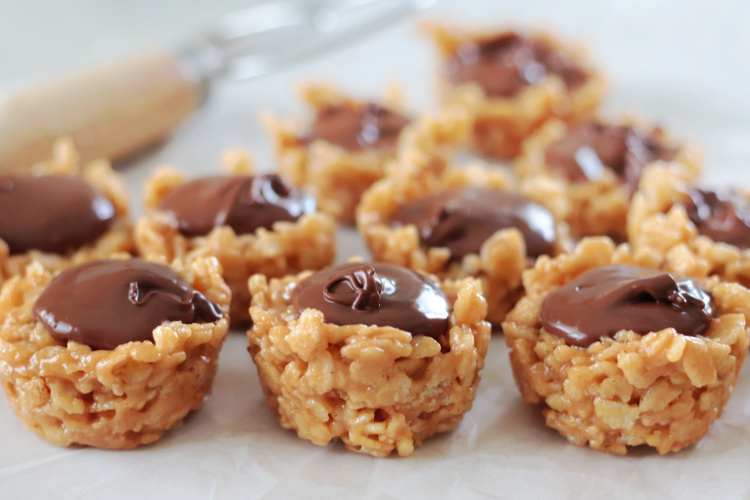 Scotcheroo bites are a fun spin on the classic chocolate, peanut butter, and butterscotch treat! Made in a mini muffin pan. The chewiness that we all know and love in a cute bite-sized shape!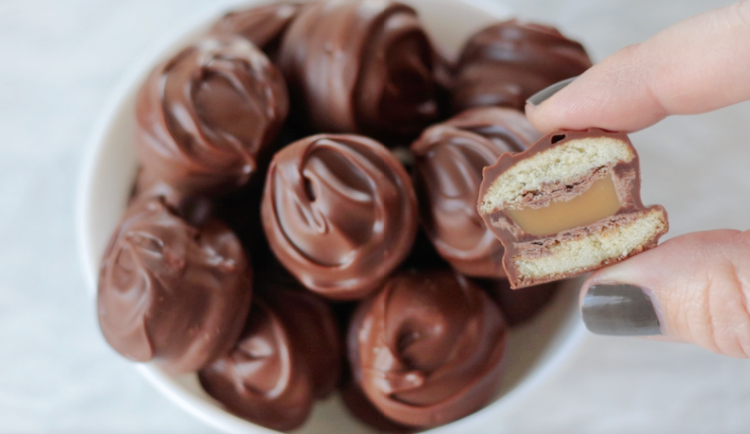 3-Ingredients Twix Bites: These 3-ingredient homemade Twix bites are made from vanilla wafers, Rolo candies, and melted chocolate! That's right—I said Rolos! They are the perfect bite-sized treat and are easy to make! Be sure to check out my PEANUT BUTTER version (they taste like Girl Scout peanut butter cookies!)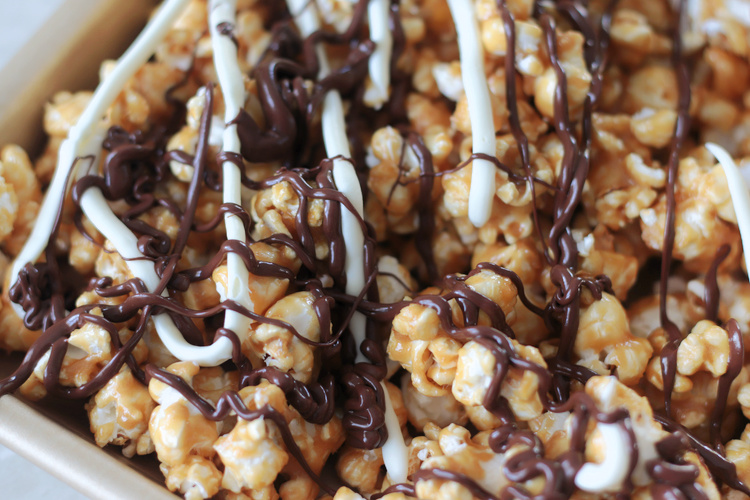 Black and White Popcorn: A big batch of homemade caramel corn drizzled in white and dark chocolate. This zebra caramel popcorn is easy to make and is an incredibly addicting treat! Just as delicious as any gourmet popcorn and tastes fresh because you made it at home!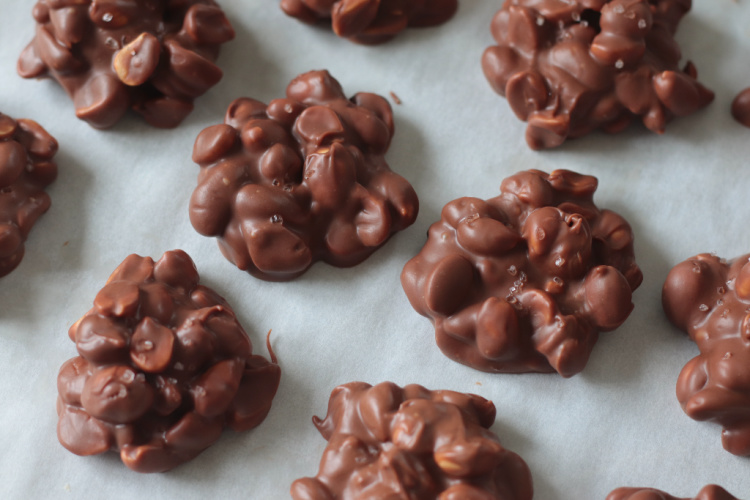 Crockpot Candy: These chocolate butterscotch candies are made in your slow cooker! As good as anything you'd find in a candy shop and they are SO easy to make! Perfect for Christmas candy and treats.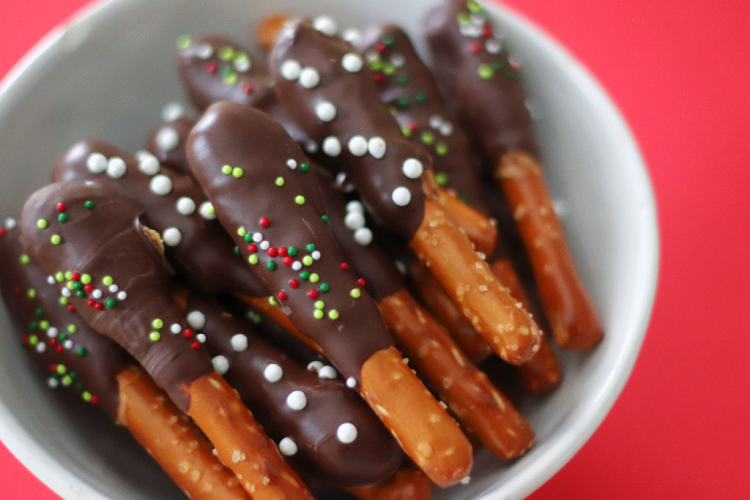 Chocolate Peanut Butter Pretzels: These chocolate peanut butter pretzels are simply the BEST. Pretzel rods are rolled in peanut butter then dipped in chocolate. So easy, so delicious.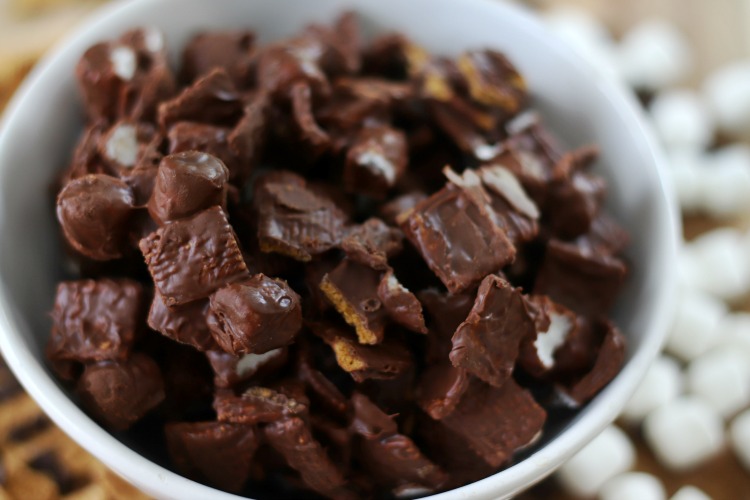 S'mores Snack Mix: S'mores snack mix! Graham cracker cereal and fluffy marshmallows are coated in smooth milk chocolate to give a new twist on a classic treat! If you like s'mores you'll love our s'mores rice krispies treats and s'mores brownies, too!
Cake Bake Sale Recipes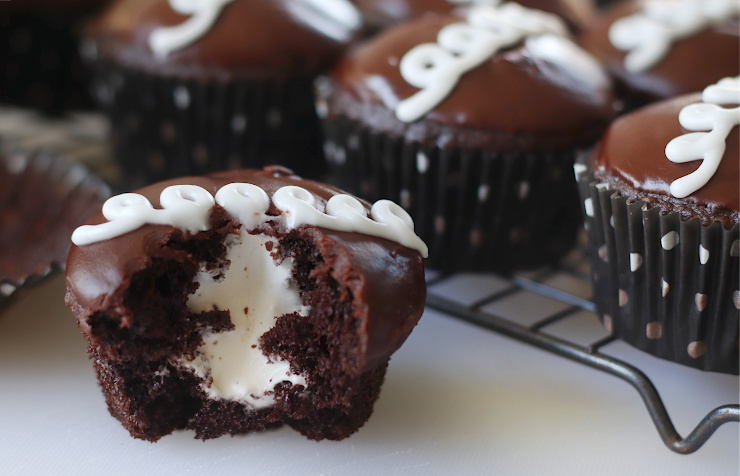 Hostess Cupcakes: The easiest copycat Hostess cupcakes recipe! Cake mix, marshmallow cream filling, and dipped in chocolate ganache. These are the real deal! Our FAVORITE cupcakes! Grab a glass of milk and enjoy a sweet moment after school or a late-night snack.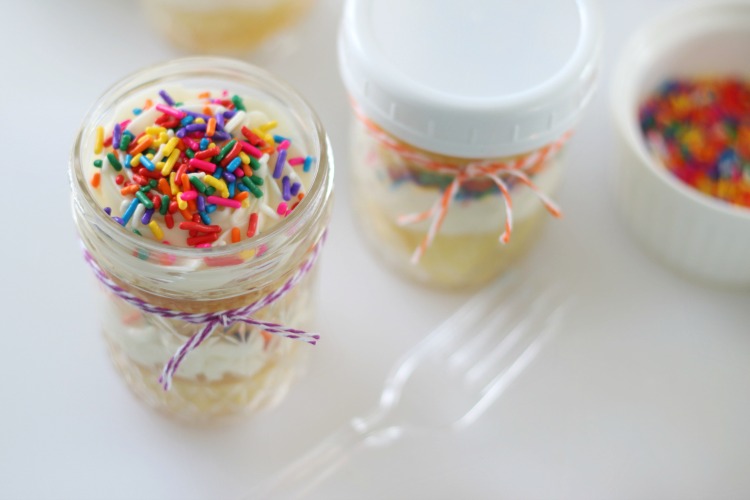 Cupcakes in a Jar: Deliver cupcakes in a jar to a friend on their birthday! Such a cute and easy-to-customize gift! Make whatever cupcake flavor you'd like, layer in a jar, add a lid and deliver!
Best of luck at your next school bake sale. Happy Baking!